Guide To Registering Your Brand New RV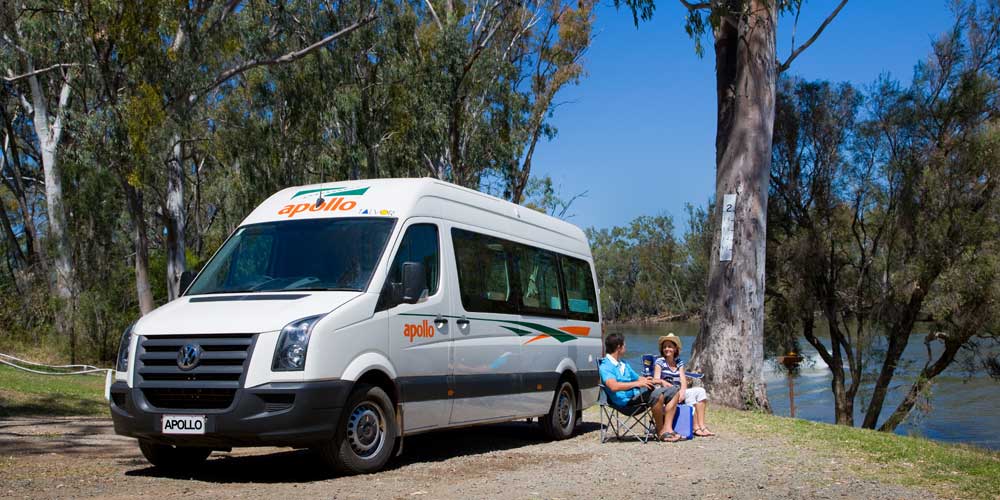 Fortunately for those traveling by campervan in Australia, registering a brand new RV is easier than in most other parts of the world. This could be due to the massive popularity of road travel in the country where taking to the roadways is seen as a national tradition. It may just be because the laws are more forgiving. Whatever the case, when you pick up a campervan for sale in Australia, registering it is much easier than in most countries. If you've heard horror stories about registration issues that have been causing you to stay clear of RV travel, then you won't have much to worry about in Australia.
The Definition
The first thing you need to know is the definition of an RV so that you know what you have to register. In Australia, a motorhome includes a campervan or any other motor vehicle specifically designed to incorporate living amenities, cooking facilities and accommodation. In other words, this is your standard road trip vehicle like you always travel in. Unlike in many countries, the definition is simple so that you know for a fact what you have to register.
The Registration Fee
You are ready to set off on your Australian road trip. You've visited a bunch of caravan shows, checked out the local dealers, and you've done your hours and hours of research and have zeroed in on the perfect vehicle that you wish to set out on the road with. If you've only factored in the expenses that will come about from purchasing the RV, however, then you've missed out on a crucial budgeting factor.
You must consider the unfortunate fact that there will be a registration fee for the vehicle. Even in a country this easy to register an RV, there will be a fee associated no matter where your location may be, so you will also want to do your research to find out how much the fee will be in your particular area of travel. For this purpose you should look up the associated registration fees in the province you plan on purchasing your campervan and making sure you have this worked out in your budget.

Another thing that you must take into consideration is the warranty of the rv that you buy or you own. This is important next time you hit the open road, you will no longer feel stress about whether or not your camper is protected. Give yourself the peace of mind you deserve, so you can actually enjoy the next journey you embark on! With No Credit Campers you are always confident enough taking your rv wherever your travel journey is taking you.

So what are the costs? Like we said they vary from region to region. If you're in New South Wales you end up paying as much as $600, while if you're in Victoria it can be as low as $50. No, that isn't a mistake. Keep in mind that the more remote regions of Australia are significantly cheaper when it comes to registerings, so you may wish to check out a campervan for sale in one of these regions.


The Process
Overall registering an RV is quite easy in Australia, so as long as you can pay the fee you should be good to go. It is especially easy if you have purchased your vehicle from a licensed dealer. These dealerships often allow you to register your RV on site or will give you detailed information on registering the vehicle. If you purchase from a smaller dealership or from an individual seller you will have a little less direction, but you can still get it registered no problem so don't shy away from these outlets just because of registration issues. Once you have purchased your RV you might consider the need for RV storage.

Once you have your new RV, within several days of getting the title you should head to your local vehicle registration site. These are different depending on where you are, so do your research and find your location so you can get right to it after purchase. Although there may be a wait at the location depending on the day, it shouldn't take more than several minutes to fill out the necessary forms and get your registration.
Some regions allow for mail registration and even online, so look up the specifics of your region to see which is the easiest option. Whatever the case, as long as you have the fee then getting an RV registered is generally not a problem. If you check the road trip forums, you will see the many accounts of how easy the process is in Australia when compared with other regions. As a matter of fact, most of the complaints concentrate on the fees and not the process itself.
Registering an RV is Australia is one of the easier things to plan when it comes to an Australian road trip. The real hardships are finding the right campervan for sale, planning the route and activities, packing your equipment, and choosing your travel companions. The registration process can be completed in short order and, depending on your location, can even be done without having to visit a registration station. Just make sure to look up the specifics of your region ahead of time and make sure you have the fee in your budget.