Founder and CEO of the Brisbane-based lender Jacaranda Finance, Daniel Wessels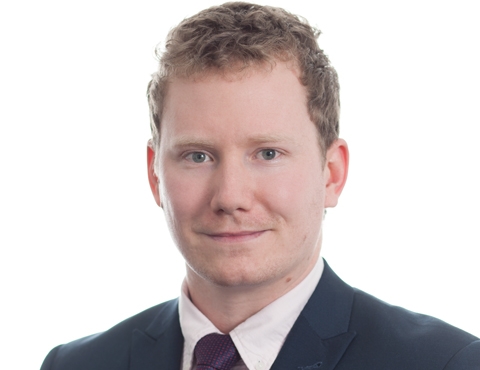 Taking care of business
Welcome your 2018 Young Entrepreneur for Professional Services
Last Friday the 7th of September saw Business News Australia kick into full gear as they hosted this year's 2018 Brisbane Young Entrepreneur Awards. The event was held along the mighty Brisbane River at Riverlife Adventure Centre in Kangaroo Point, and what an adventure the night turned out to be.
With 18 awards presented, an open bar and mouth-watering food provided by Riverlife's talented Head Chef, Catherine Orbell, it was a night of creativity, achievement and all round good times. Celebration erupted when the 2018 Young Entrepreneur for Professional Services was announced.
The award went to none other than the Founder and CEO of the Brisbane-based lender Jacaranda Finance, Daniel Wessels. None-the-wiser to his winning potential, Daniel was unfortunately not able to make the awards ceremony. Committed to a funding round with investors, Wessels' business partner, Robyn Francis, accepted the award on his behalf.
After hearing news of his achievement, Wessels stated, "I was honestly shocked! Even though I, unfortunately, was not able to attend the event, I never expected that they would be calling my name out for the Professional Services category. It was an honour just to be nominated so you can imagine my surprise when Robyn sent me a photo of the plaque with my name on it!"
Wessels started Jacaranda Finance in 2013 after working for other, more traditional lenders and then realising that he could do it better. Since then he has initiated various other business ventures that expand into New Zealand and South Africa, as well as a start-up digital marketing agency, Pretty Damn Good, run by Mrs Francis.
"I'd love to be a fly on the wall inside Dan's mind," Francis stated. "He's always bursting through the door with new and exciting ideas and he will have already made a plan in his mind of exactly how it's all going to work. Working alongside him is exciting and definitely keeps me on my toes. The level of ambition, creativity and leadership that runs through Dan is precisely the reason his named was called out."
Wessels' entrepreneurship extends beyond regular parameters as he has taken the outdated concept of traditional lending and coupled it with technology to meet the demands of 21st-century borrowers. Rather than waiting weeks before receiving an outcome on a loan application, clients of Jacaranda Finance are blown away by how quickly their applications are tended to.
By using technology to speed up the process of applying for much-needed finance, Wessels has, in a way, revolutionised the concept of short-term lending. This much is clear by the fact that 55% of Jacaranda Finance's business comes from return customers.
"Instead of providing a service that suits us, like many other traditional lenders tend to do, we are providing a service that suits our clientele. That's what a successful business is: something that services the needs of the consumer first and foremost," Wessels added.
"Plus, with Industry 4.0 well and truly upon us, technology really is the way forward. You adapt or die, right? What a time to be alive in the Fintech space! Comprehensive credit reporting will open up a new world of fintech-enabled financial services. Open banking is about to unleash a seismic shift in technology-enabled innovation. The pace of change is magical."
With Jacaranda Finance taking, on average, just over 3,000 applications per day, Daniel Wessels is an absolute force to be reckoned with, not only in the short-term lending sector but also as a young entrepreneur. At just 30 years of age, Wessels is making his name as an entrepreneurial trailblazer and you can expect to see him on the Young Entrepreneur's stage next year.
Notes to the Editor
Founded in 2013, Jacaranda Finance is an Australian-owned FinTech focused on developing and fine-tuning their in-house self-developed underwriting platform to create a unique – and extremely fast – scoring system for prospective borrowers.
A worthy alternative to traditional lending institutions, Jacaranda Finance helps Australians get on with their lives quickly when surprise bills and emergency expenses pop up.
The Jacaranda Finance platform is an end-to-end underwriting tool that encompasses machine learning and thousands of data points, making the best use of economies of scale. Unlike traditional lenders, who take too long to get back to consumers and request a mountain of paperwork, Jacaranda takes the positives out of traditional and modern-day lending to approve more loans at a fraction of the time to offer one of the quickest Personal Loan services in the country. 
The adoption of technology, and use of data points to make decisions, has allowed Jacaranda to approve borrowers that other lenders are missing. Jacaranda has also expanded their loan offering to include a Large Amount Credit Contract (LACC) as a $10,000 secured loan, just one component of a varied, long-term strategy to transform the consumer lending environment in a number of sectors with the use of financial technologies.
Guided by responsible lending practices and a mission to provide Australians with a solution to a short-term cash flow shortfall, Jacaranda Finance is completely transparent about their fees and charges and the results speak for themselves – their customer base is continuing to grow at an above-expected trajectory.
Jacaranda Finance is an ASIC-regulated lender based in Brisbane, Australia.
Australian Credit License number 456404.