Generation Mobile: 1 in 3 kids under 12 has a smartphone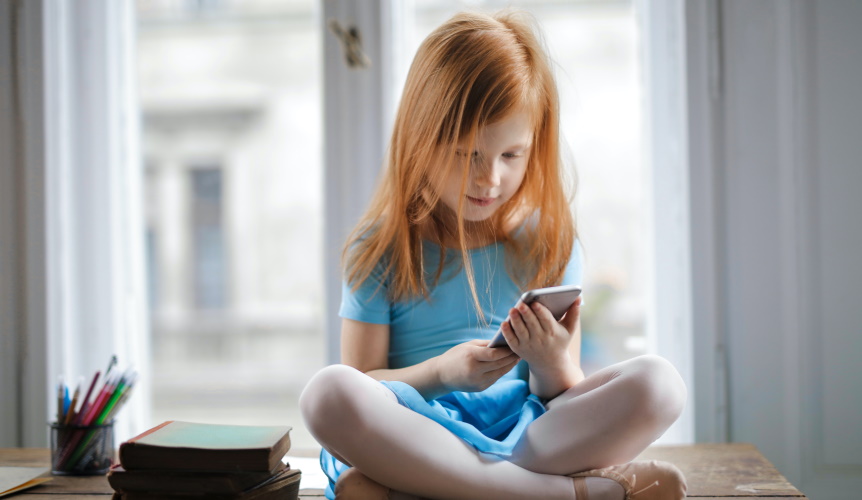 A significant number of Australian children own their own smartphone, according to new research by Finder, Australia's most visited comparison site. 

According to Finder's Parenting Report 2021, which surveyed 1,033 parents of children under 12, more than one in three (35%) kids under the age of 12 has a smartphone. That's an increase from 22% just three years earlier in 2018.

The research revealed that of those who have a smartphone, the average age for receiving it was just over 7.5 years old.

Angus Kidman, tech expert at Finder, says the age at which kids are getting their first phone is decreasing.

"Our kids see us use our smartphones for everything from streaming Netflix to paying for dinner, so it's no wonder that younger generations are becoming more dependent on technology.

"At what age your child gets their first phone depends on personal circumstances. For instance, if they're taking a solo bus trip to school everyday, a mobile phone might give you peace of mind that they're safe.

"Or you might simply want to put an end to the incessant requests for their own phone because all their friends have one.

"Either way, you don't need to buy your kids the latest iPhone or even a brand new phone – giving them a hand-me-down could spare you the extra cash."

Nearly two-thirds (65%) of children under the age of 12 don't have a smartphone yet.

Kidman says most parents opt for prepaid mobile plans because they are typically cheaper and avoid excess usage charges.

"A prepaid plan is a great way to make sure you're not going to be slammed with an unexpected bill at the end of the month.

"Most pre-paid plans allow unlimited calls and texts, and if you're concerned about them spending hours scrolling the web endlessly, you can choose a plan with a lower data allowance."

The data shows kids from the cities receive smartphones at a slightly earlier age (7.5 years old) than those from regional areas (just over 8 years old).

Children from New South Wales are the most likely to be digitally connected, with 45% of kids under the age of 12 owning a smartphone. This is followed by 35% in Western Australia, 31% in Victoria, 30% in Queensland, and 23% in South Australia.

You can compare mobile plans for kids at Finder.