Beer Cartel, opens share offer to public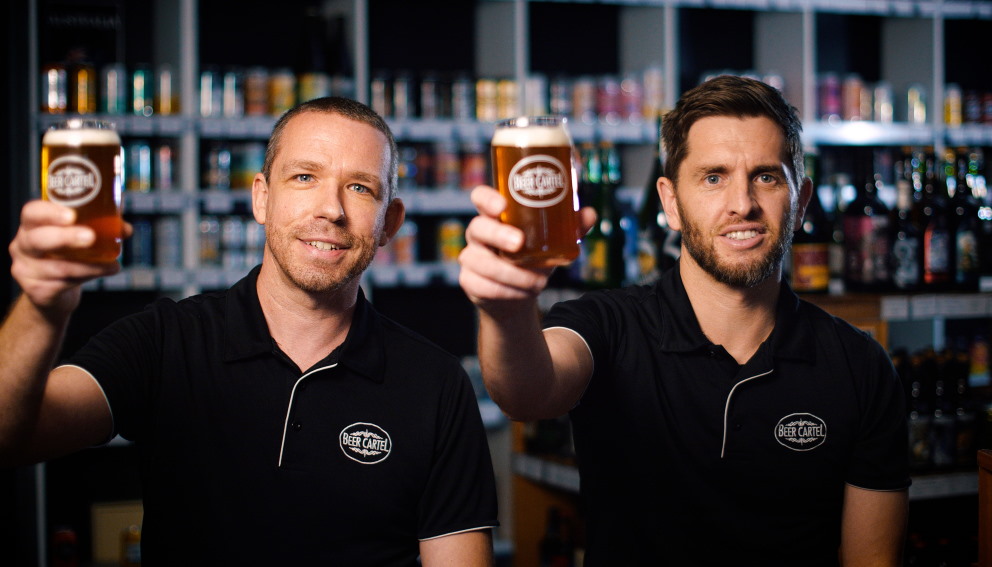 Aussie beer lovers are being offered their dream investment - the opportunity to buys shares in the country's largest beer store for as little as $100. Beer Cartel not only stocks a record breaking range of 1,000+ different craft beers from all over the world, it also recorded an unprecedented sales jump of 75% over the past 12 months during COVID - and that was from an already healthy sales base. And when you consider Beer Cartel has been selling beers online longer than Dan Murphy's and boasts the country's largest beer subscription service - it's no wonder the company is expecting huge interest in its Birchal equity crowdfunding raise.


"While buying shares in Beer Cartel will probably give you bragging rights to your mates, our 100,000 loyal customers and 12 years of successful online retailing proves we mean business" said Richard Kelsey, co-founder of Beer Cartel. "As a part owner of the country's biggest craft beer bottle shop not only will you be able to share in our success - you'll also be given excellent perks. Imagine having personal access to an Aladdin's Cave of craft beers from all over the world, at special 'investor prices'.  Don't be surprised if your mates start referring to you as the 'Beer Baron'!


"We started Beer Cartel in 2009 so drinkers around Australia could access the best beers from Australia and overseas. Before we came along - people were hamstrung by the pedestrian selection being offered by Australia's bottle shops and pubs. No more - Beer Cartel is what freedom tastes like!!"


Beer Cartel's advantage over competitors in the market is their intimate relationships with craft breweries around the world. Every week, Beer Cartel has 1,000 options to choose from and 20-30 new beers being added, with many exclusive to its website and Sydney store.


The online retailer has witnessed the full evolution of Australia's craft beer trend. When the company first started, the craft beer industry was still in its infancy with a mere 100 breweries. Today, the robust scene boasts more than 700 craft breweries - all happily coexisting. And that number is growing year on year as more people discover the joys of new and different beers. This was evidenced during the company's 75% increase in online sales during COVID.


"2020 put a lot of pressure on us, but we took great satisfaction from employing a lot of hospitality workers who lost their job during COVID. We doubled our staff during COVID, up from 13 to 26," said cofounder Geoff Huens. "It was also very satisfying to support craft breweries that were taking a massive financial hit because so many hospitality venues were closed or had severe capacity limits put in place. Our success had a flow on effect to many families and small businesses around Australia."


COVID's uptick in sales has continued - with May 2021's sales eclipsing the same time last year. Sales were not just limited to Beer Cartel's range of 1,000 craft beers, it also saw a massive increase in its mixed craft beer packs and its monthly beer subscription. "Last year there was a big increase for online subscription businesses, and we definitely saw that with our beer subscription as well, growing by over 100% from the year prior," Richard said.


Beer Cartel is raising up to $1.5 million from investors through its equity crowdfunding offer with Birchal. This will be used to fund the next stage of Beer Cartel's growth, driving refinements to its website, logistics and online offering.


For more information: www.beercartel.com.au

To invest:  https://www.birchal.com/company/beercartel

Beer Cartel's recent products/successes:

About Beer Cartel
Beginning from a tiny Kennards Storage Shed in 2009 Beer Cartel is a pioneering online craft beer store that stocks over 1,000 different craft beers and beer gifts from Australia and overseas. It also has Australia's longest running beer subscription service and its annual Beer Advent Calendar, which it has sold over 20,000 to date. For the past four years Beer Cartel has been awarded best online craft beer store by Beer & Brewer magazine.

About the founders - Richard Kelsey and Geoff Huens
Our interest in good beer was sparked through our life encounters. Richard through his first job out of university where he did a market research study for a NZ microbrewery and was paid in beer - great beer, which suddenly opened his eyes.

For Geoff it was an overseas sojourn, visiting family in Belgium, where he was taken to the Brussels Beer Festival and experienced the amazing beers that country is known for. The likes of Chimay, Westmalle and Kwak.