Quinta do Lago Real Estate Development Set to Boost Algarve Property Market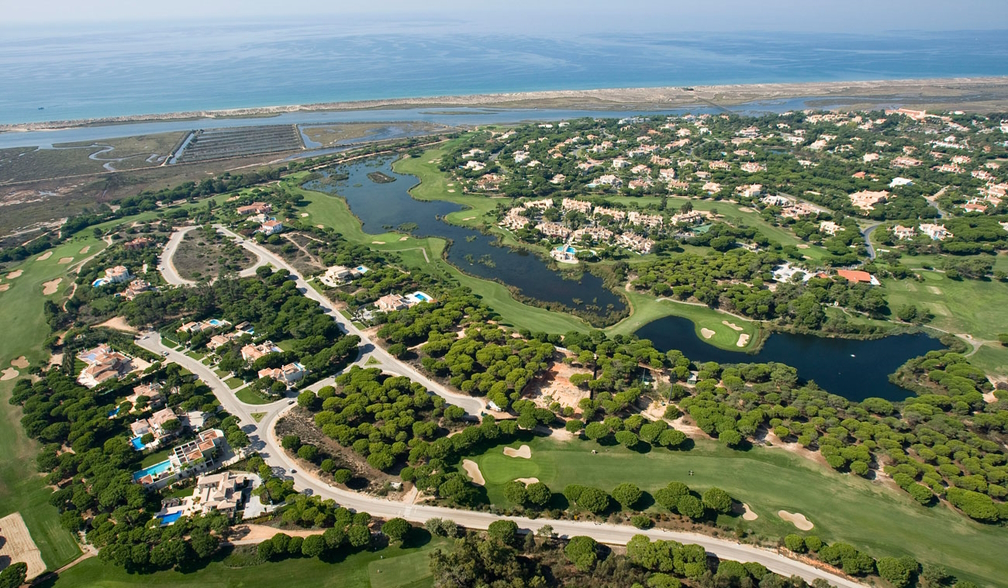 Quinta do Lago, a luxury resort town located in the Algarve region of southern Portugal, is set to welcome three new real estate developments in 2023. The new developments are expected to bring a fresh wave of investment and interest to the area, which is already renowned for its high-end properties, golf courses, and stunning natural beauty.
Located just a short drive from Faro International Airport, Quinta do Lago is a popular destination for tourists and second-home buyers from all over the world. The town is situated within the Ria Formosa Natural Park, a protected wetland area that stretches along the Algarve coastline.
Long synonymous with the rich and famous, the likes of Michael Owen, Alan Shearer and other A-List celebrities have made Quinta do Lago, their "second" home in recent years. A current wave of new developments looks set to increase the popularity of this exclusive resort further, with many enjoying the privacy that that appears to be guaranteed when staying here.
The resort is home to a diverse range of wildlife, including flamingos, storks, and other water birds, and development is tightly regulated. Many of the latest developments are located further inland so as not to disturb the delicate ecosystems that exist. Despite this, there has been concern raisedby environmental campaigners, with one disgruntled local stating "We already have too many golden visa grabbing tourists, we don't need any more, destroying the local wildlife".
One of the main attractions of Quinta do Lago is its world-class golf courses. The town is home to three championship golf courses, all designed by renowned golf architects. The courses have hosted numerous international tournaments and are a major draw for golf enthusiasts from around the globe.
Of the three championship Courses, the South Course is cited as the most popular, with tee times often difficult to acquire in the busiest periods of September through October. Existing residents have raised concerns over the additional developments, wondering if the resorts courses can handle a further uplift in traffic, with the South course being the greatest concern.
The town also offers a range of other amenities, including tennis courts, a marina, and a range of high-end shops and restaurants. Currently there are no plans to develop any further facilities, however this may remain an option in the medium term, with discussions at an early stage with a number of michelin star chefs.
Despite the COVID-19 pandemic, the property market in Quinta do Lago has remained relatively stable, with strong demand from both domestic and international buyers. According to local real estate agents, the average property value in the area is around €3 million, with some of the most exclusive properties fetching prices of €10 million or more. Rising interest rates, do remain a concern, however it is unlikely to deter the many wealthy clients, eager to get their hands on a property with one of the most exclusive addresses in the Algarve.
The new developments set to open in 2023 are expected to further boost the local property market, offering buyers a range of new options in terms of style, size, and location.
The developments will include luxury villas, apartments, and townhouses, with prices starting from around €1 million, with deposits being taken for around €100,000. It is rumoured that almost 80% of land plots have already been allocated, with the remaining plts selling fast.
With its stunning natural surroundings, world-class golf courses, and high-end amenities, Quinta do Lago is sure to remain a top destination for luxury property buyers for years to come. The new developments set to open in 2023 are just the latest indication of the town's enduring appeal and potential for growth.