FIVE REASONS WHY LEEDS & YORKSHIRE SHOULD BE ON YOUR INVESTMENT RADAR
Written by

NewsServices.com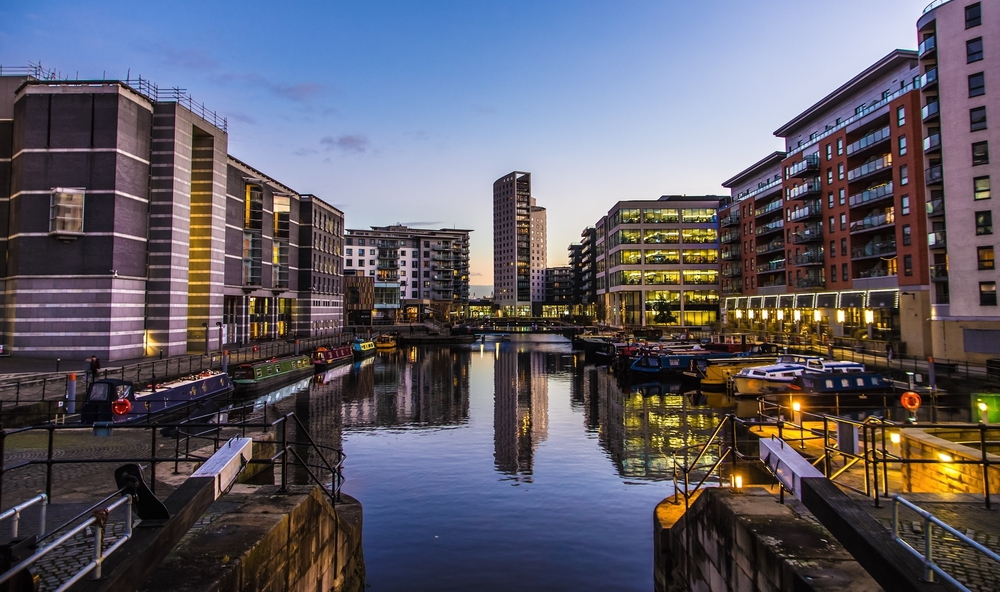 London, Manchester, Birmingham – these are the UK cities which tend to be the most famous in terms of commercial and business investment. However, one city that is often overlooked, but should be placed firmly in the crosshairs of any investor, is Leeds.
With a population of nearly 800,000. A workforce of nearly half a million, and over 70,000 students enrolled in five universities, the opportunities Leeds offers both now and in the future are second to none.
Here are our top five reasons why you should be considering Leeds as an excellent location for commercial, business and property investment.
STRONG BUT STABLE HOUSING MARKET
While property prices have risen by about 55 per cent in the last ten years, that growth has been steady and sustainable, and the city as a whole still offers value for money in terms of property investment and providing affordable housing. Those figures stand steady in conjunction with wider market trends across West Yorkshire as a whole.
While there is some disparity across different areas, as a whole the city remains a strong prospect for property investors. There is a good network of building and roof contractors Leeds based for renovation and refurbishment work, as well as the development of new housing to fulfil the needs of a growing population.
APPLICATIONS IN FOR £120 MILLION LEVELLING UP FUNDING
The city has put in an application for £120.8 million worth of the government's Levelling Up funding to deliver projects across the city which could transform the way its people live, work and travel.
RECOGNISED FOR ITS SUSTAINABILITY
Sustainability matters to the people of Leeds, and they are collectively working towards greater sustainability. In the Arcadis Sustainable Cities Index for 2022. The city was ranked 34th out of 100 cities. This demonstrates the incredible commitment the city has made on a global stage to improve its eco credentials, but indicates that there is still plenty of room for improvement and investment. The important thing to note is that the city is committed to working on this now, and in the future.
A THRIVING SOCIAL SCENE
As a relatively small city, Leeds is easily navigated and has a wealth of cultural and natural attractions that are easily accessible from every corner of the city. Equally, the city is surrounded by some of the most stunning countryside, including the Yorkshire Dales and Pennine Hills. Whether you are after dance, art and music to feed your soul, or prefer the open spaces of the country, Leeds can offer the lot.
It also offer a buzzing and busy restaurant and bar scene, with a global array of dishes, as well as some of the best shopping in the UK, mixing both big brands and smaller independents.
In fact, so committed is the city to its arts and culture scene that it has created Leeds 2023, an international festival that embraces diversity and inclusivity in the arts.
AVAILABILITY OF FUNDING OPTIONS
The city understands the need to encourage new and existing businesses to ensure they grow and scale up within the city, helping the creation of 1000s of new jobs and encouraging people to continue to live and work within the city's limits.
Through Leeds City Council and the Leeds City Region Enterprise Partnership, there are funding options available which could make a significant different to the future of your organization. Whether taking advantage of reduced business rates, enhanced capital allowances and varying levels of grants and funding, the city would love to talk to investors who recognize the present and future potential of the city of Leeds.