5 Stages of Construction That Will Transform Your Vacant Land into a New Home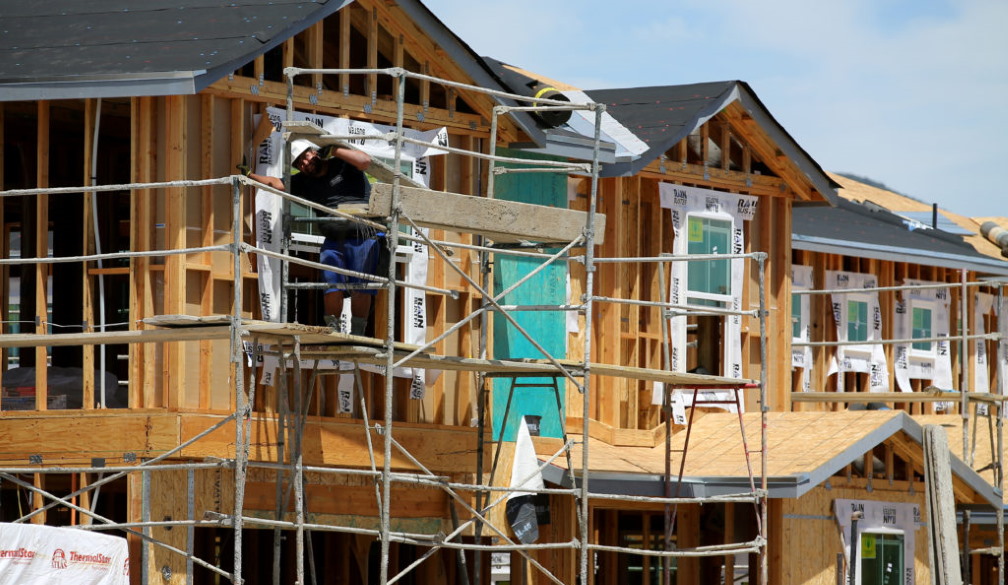 If you're thinking about building a home or want to learn more about the process, there are several stages of construction that you should be aware of, including the foundations and the flooring. To help you get started, we've put together this handy guide to all the steps involved in building your dream home. Read on to learn more!
Designing and Getting the Permits
Once you have purchased the land, it's time to design your new home. You'll need to choose a layout that works for your lot and determine the size, features, and finishes you want in your new home. The next step is to submit plans to your local building department for review and obtain any necessary permits.
The process can take anywhere from a few weeks to months, depending on how complicated the plans are, what type of building permit is needed and how quickly your local building department reviews applications. A reliable home builder should be able to help you navigate the building permit process, which will ensure that your new home meets all zoning requirements. After securing permits and finalizing designs with an architect or general contractor, you're ready to start work!
Excavation and Structural Foundation
Excavation is a crucial step in the process of building a house. A shovel removes dirt from the land and pulls up roots, rocks, and other debris that might be hiding below the surface. A bulldozer then pushes the excavated soil to one side or piles it into large mounds called dumps. Excavation creates an area called a footing where you can build your foundation. The ground around the footing is usually sloped so that water will run off rather than water pooling at your house's base.
The slope also makes it easier for water to flow away from your house when heavy rain falls. If there are any trees on the lot, removal of these roots may be necessary before setting the foundation starts. It is important to remember that root damage could undermine the integrity of a structure's footing. In addition, it's crucial to consider landscaping early in the construction process because this often happens during excavation.
Framing and Drywall Installation
Framing and drywall installation is the most time-consuming stage of construction. It can take up to 3 weeks to frame a house and then two weeks for the drywall installation. However, this stage is also one of the most satisfying because it's when you'll see your property come together before your eyes. You'll be able to stand in your completed living room and admire what used to be an empty lot in just a few months.
Framing usually begins on the ground floor, so tradespeople don't have to carry supplies up a ladder. The process starts by laying the floor joists on each side of the frame, nailing them down with nails or screws, and attaching crossbeams at intervals across their length. Next, plywood sheets are nailed onto these joists from below, forming walls that eventually contain insulation between them (if needed). Then they will fix the floorboards over top of these sheets.
Rough-In
Framing and the rough-in stage is a crucial stages of construction. Framing usually involves placing posts, beams, studs, and sheathing to form the basic structure. It helps bring the design into shape and holds up the other work on your home. Rough-In includes insulation, electrical work, plumbing work, installing windows & doors, and heating and air conditioning ductwork. These elements ensure that when you move into your new house, it will be warm in winter and cool in summer.
The frame provides adequate support for installing the insulation, plumbing lines, and wiring. Meanwhile, a contractor will perform all these tasks as they prepare for drywall installation. Roof shingles are also installed in this phase so that you can seal any openings with tar paper before it gets covered with asphalt or clay tile roofing material in subsequent steps. Quality roofing installation at this point will help protect your new investment from weather elements.
Drywall Installation and Finish Work
The final step to completing your new home is the drywall installation and finish work. The drywall installation involves covering studs in your framing with sheets of gypsum board and then finishing with plaster or joint compound for a smooth, paintable surface. Plastering may be necessary if you live in an area that requires fire-resistant materials on the exterior walls.
After installing plaster, it's time to tackle painting or staining and trim out doors and windows before installing. Lastly, there will need to be interior finishing, such as tiling floors, wiring fixtures, etc., and exterior finishing, such as landscaping and painting the outside of your house. However, selecting quality materials for the installation and finish work is essential to protect your investment from water damage, pests, mold, and mildew.
Conclusion
The construction process for building your new home is not an easy one, but the result is worth it. However, you need to consult with an experienced home builder who can guide you through all stages of construction and answer any questions that may arise during this time. Remember to use durable materials so you don't have to replace them soon. Consider hiring professionals such as plumbers, electricians, and painters for their expertise in their respective fields of work.