Australian Tech Start-up, Troovo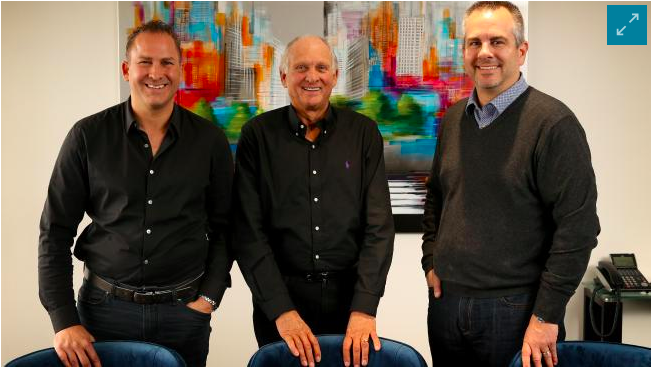 Australian Tech Start-up, Troovo, a virtual robot company, has been lauded as 2017's Start-up of the Year by the prestigious Web In Travel conference held in Singapore last week.
Web In Travel or WIT as it's commonly known, is the online travel industry's leading annual conference, attracting over 400 global attendees and is made up of the industry's leading entrepreneurs, innovators, investors and established players. WIT also has a strong focus on emerging markets and Asia Pacific, given the tremendous growth potential in these regions in coming years.
Troovo's virtual payments solution was chosen as pitch of the year from the largest ever list of candidates – over 40 companies from around the world submitted bids to be considered for the competition. A panel made up of successful entrepreneurs, investors and industry leaders then chose a short-list of 10, from which Troovo emerged as the winner after pitching twice at the WIT event.
"To be chosen as WIT Start Up of the Year 2017 is a huge honour and a big endorsement of the challenges we plan to solve with Troovo across travel and payments," said Troovo CEO Kurt Knackstedt. "Previous winners of the WIT Startup of the Year have gone on to raise significant capital, achieve successful exits and enjoy strong growth, and we are ready to continue that trend. We will use this award to continue to focus relentlessly on our path to success with Troovo".
Additionally, Troovo was also voted by the attendees of the WIT Conference as the Industry Choice winner amongst the 10 finalists, which is another acknowledgement of Troovo's potential in transforming how travel and payment processing is accomplished.
The award was underwritten by Travelport (NYSE: TVPT) Labs, the incubator program within the Travelport GDS organisation. Seed capital and a 3-month accelerator program at Travelport Labs' headquarters in Denver, CO USA was part of the award package for Troovo.
Troovo's virtual payment solution will launch in February 2018 at the Business Travel Show / Travel Technology Expo in London.
The judging panel consisted of the following industry leaders:
Fritz Demopoulos (CEO, Queen's Road Capital)

William Bao Bean (General Partner, SOSV; Managing Director, Chinaaccelerator)

David Zimmer (Global Head of Product and Innovation, Hospitality, Travelport)

Kei Shibata (CEO, Venture Repbulic)

Kuo-Yi Lim (Managing Partner, Monk's Hill Ventures)

Aya Yamoto (Chief Business Analyst, Recruit)

Pauline Andriejanssen (Investor, B Capital Group)

Bart Bellers (Founding Partner & CEO, Xpdite Ventures)

Duncan Horton (CEO, Jacobs Media Group)

John Butler (Vice President, Information Technology Asia Pacific, Carlson Wagonlit Travel)