Sydney's Priciest House Sales Revealed
Written by

NewsServices.com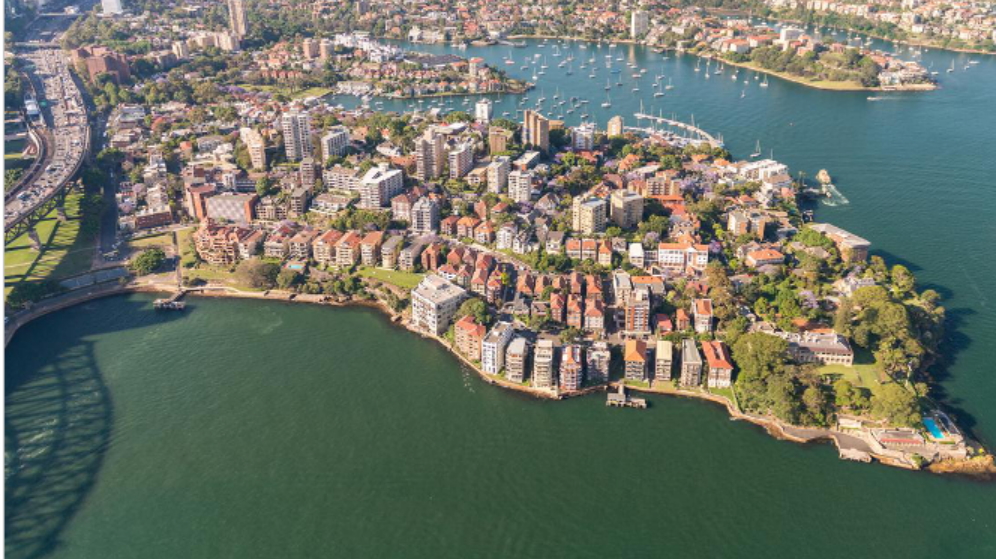 As property prices start to cool off you might read the doom and gloom news and hesitate on your property sale.
While property movements and price tags may have dropped slightly, they are nowhere close to falling out of favour, especially after some of the most expensive properties on record have swapped hands in recent years in NSW, particularly Sydney's elite Eastern Suburbs, making these addresses more desirable than ever and putting Sydney on the ap as the place to reside.
Want to see what kind of profits the biggest property sales reel in? These are Sydney's priciest house sales:
One Sydney Harbour, Sydney
Purchase date: 2019
Purchase price: $140 million
Address: Tower 1, One Sydney Harbour, Barangaroo South
Like many properties on the record-breaking sales list, this is a merger of more than one title: the two-story penthouse and the sub-level penthouse merged to create a mega-mansion in the sky. With architecture designed by Renzo Piano and interiors by Daniel Goldberg, the buyer will soon be the proud owner of nine bedrooms in an address so exclusive it isn't even completed yet.
Fairwater, Point Piper
Purchase date: 2018
Purchase price: $100 million
Address: 560 New South Head Rd, Point Piper
Construction on the mansion home started back in 1882 by acclaimed architect John Horbury Hunt. The property had been in the Fairfax family since their initial purchase more than 100 years ago. While stunning in design, it isn't contemporary so along with the $100 million price tag a few more million will be spent on renovations to keep the property up to date.
While expensive the price is reasonable given the sheer size of it (1.12-hectares) and that it has private access to Seven Shillings Beach with wraparound balconies with uninterrupted water views, it really is a once in a 100-year sale.
Elaine, Point Piper
Purchase date: April 2017
Purchase price: $71 million
Address: 550 New South Head Road, Point Piper
While loaded with stunning features and carefully architected by the best from the era including ornate leadlight windows, detailed plaster ceilings and delft tiles, it doesn't appeal to every modern buyer. Atlassian software giant co-founder and tech billionaire Scott Farquhar saw the potential in the property, spending $71 million for the sale along with an estimated $30 million in additional renovations.
The hilltop abode offers stunning views across the landscaped gardens down to Seven Shillings Beach with a simply unbeatable address.
La Mer, Vaucluse
Purchase date: 2015
Purchase price: $70 million
Address: 40 Wentworth Road Vaucluse
Previous owner James Packer combined three land titles to make room for his dream mansion. The property stretches to touch the other side giving you two street frontages of Wentworth and Vaucluse roads.
The six-storey mansion boasts six bedrooms, grand entertaining areas on multiple levels, a heated swimming pool as well as two fully self-contained living quarters for staff. The floor-to-ceiling windows take full advantage of the 180° unobstructed views of Sydney Harbour Bridge, Opera House and city skyline to easily put the icing on the entertainer's cake.
The Boyd Residence, Sydney
Purchase date: March 2022
Purchase price: $60 Million
Address: Level 43/163 Castlereagh Street, Sydney
Perched 180-metres above street level, atop the ANZ Tower this is the second listing of Sydney's most expensive property purchases that is not a home with rolling hills or a waterfront jetty. Make no mistake about the penthouse's inability to live up to the price tag, it's huge, occupying a stunning 2395 sqm in the heart of the CBD and packed with luxury features that make coming home a daily indulgence.
Current post-pandemic demand for waterfront Sydney trophy mansions is far outstripping supply with plenty of good money being offered for properties that aren't for sale. Find out how much you could sell your home for.