Critical evaluations when investing in land
Written by

NewsServices.com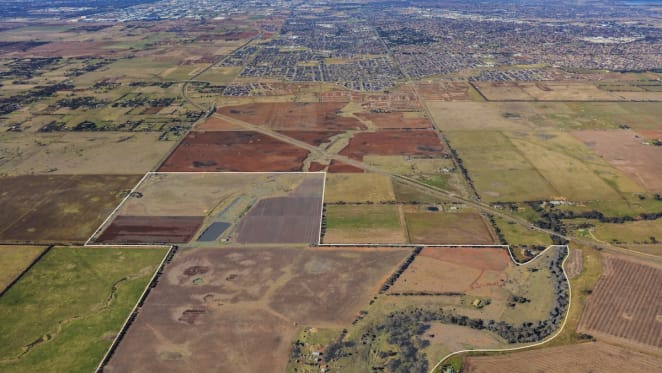 Real estate investment is one of the biggest and best financial decisions you can make. Thanks to the constant increase in property value, real estate investments offer a high return on investment at a relatively low amount of risk. However, it is also an investment that comes with challenges, especially if you don't perform your due diligence beforehand.
Here are the critical evaluations to make before buying land.
Location
Location is the biggest consideration you should make in real estate investments. In real estate investments, many factors determine the inherent costs, but none is more important than what is going on around the property. Investing in land with proximity to sites like public transportation, schools, parks, and hospitals ensures a good return on investment after some years because they guarantee the area's continued growth.
Local zoning regulations
Zoning and restrictions are some factors to consider when reviewing the land lots still available at the Grove, Tarneit. The zoning regulations determine what you can develop on your land and what is prohibited. While some zones are for residential purposes only, others allow farming. Some zones even have restrictions on how much water you can use daily. Therefore you should research the zoning laws beforehand to ensure you have plenty of room to grow.
Size, shape, and terrain of the land
Many people only look at the size of the land and overlook other aspects like the terrain, only to realize how important the factor is when it is too late. You could suffer significant problems later if you are not careful about the terrain type and other landmarks in the area. A good tip is to opt for rectangular and flat lands because they are easy to develop and offer a good resale value in the future.
Soil quality
Whether you buy land for farming or development, soil quality is critical. The soil quality largely determines how you will use your land, from the kind of construction to farming methods. Always ensure that the physiological or chemical properties of the land will not render it unusable some years down the line.
Access to public transport
Transport access is another essential consideration during real estate investments. How accessible is public transport from the land? Even if you have a car, this is crucial as it determines how fast the area is developing. Also, consider other social amenities like schools, hospitals, and parks as they make an area livable and guarantee growth.
Crime rates
Research the crime rates in the area before investing in land there. This is important to know how safe your property will be after investing. Luckily you can find data on crime rates in different localities online and use it to make an informed choice. Some resources have tools like maps that show areas with high crime rates.
Summing up
Whether for the first or second time, buying land is not something you should do in a rush. Take your time to conduct your research.