How COVID changed our shopping habits for good & what it means for the future
Written by

Kate McQuestin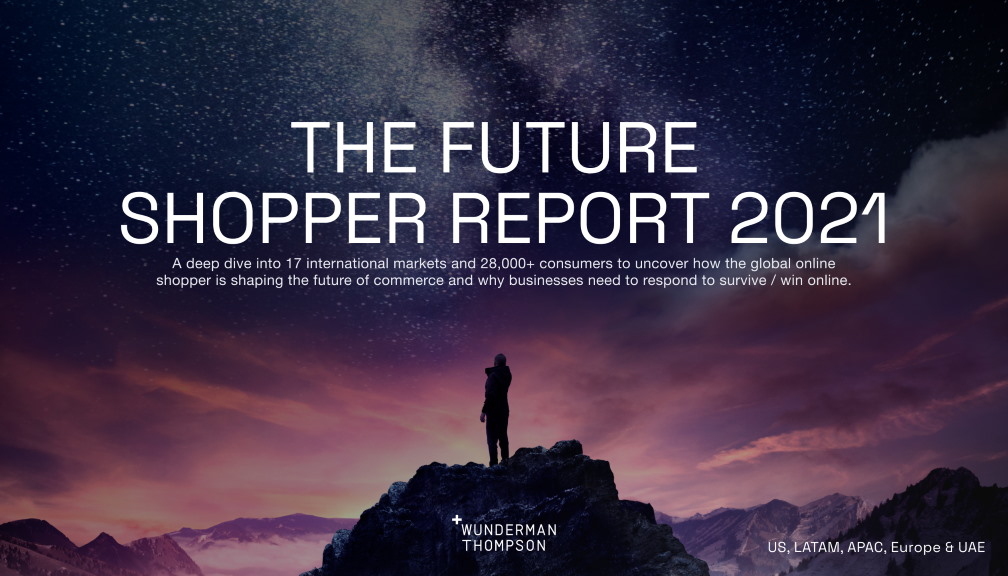 As Aussies say online shopping 'came to the rescue' in 2020 & 60% believe it will be even more important in 2021 
COVID-19 has changed Australia's shopping behaviour for good and many plan to persist with the new habits they've embraced, according to new research released today by Wunderman Thompson Commerce.
The Future Shopper 2021 Report examined the current and future shopping habits of 28,000 consumers across 17 countries.  More than 2,000 Australian consumers, who shop online at least once a month, participated in the study by Censuswide between March 26th and April 14, 2021. 
The majority of Australians (72%) said the pandemic had changed their purchase behaviour and they would retain some or all of them for good. While 60% said they believe online shopping will be even more important in 2021. 
The report shows challenges and opportunities for businesses with consumers crying out for faster delivery and 1-in-2 shoppers saying they wished more brands and retailers offered 'next day' delivery like Amazon Prime does in other regions. 
The power of personalisation for companies of all sizes to build relationships and create better experiences is also highlighted with the majority of shoppers (72.5%) saying they are happy to receive samples from online retailers to try based on their purchase history and preferences with them. 
The report also shows: 


* 50% of Australians are more comfortable using digital technology than before the COVID outbreak. And 51% would like brands to be more innovative in using technology to improve the online experience'.

* For inspiration on what to buy, Australians are most likely to turn to search engines (43%), followed by social media (36%), marketplaces (25%), retailer sites (23%), brand sites (22%) and in store (21%). 

* Almost half of Australians 45% said they intend to shop more through social media platforms in the future. Australian women are significantly more likely to draw inspiration for their purchases from social media than men (43% versus 18%). 

* In contrast Australian men are significantly more likely to draw inspiration from Amazon than women (23% versus 13.5%).  There are concerns however about the retail giant, with 1-in-2 Australians are worried about the likes of Amazon dominating the industry

* Over two thirds (64%) of shoppers say they wish retailers and brands offered better environmental practices (e.g. less packaging, reduced carbon footprint and eco-delivery vehicles), while 60% say a company's ethics and morals play an important part of their purchasing decision.

* A significantly lower number of Australians (22%) who said they were frightened about shopping in-store in the wake of COVID-19, compared to participants from other countries (41%)
Chief Strategy Officer for Wunderman Thompson, Angela Morris said the report gives valuable insight into the minds and behaviours of shoppers in a post-COVID environment locally and across the globe. 
"Our research shows that online shopping was not just a practical help in the pandemic, but played an emotional role too with 72% of women and 52% of men saying it 'came to the rescue' in 2020. 
"As consumer familiarity and confidence with digital technology increases, their expectations are rising fast too. In particular Australians want more accurate descriptions, frictionless experiences and faster delivery."
"Alarmingly over a third of online shoppers feel that they are more digitally advanced than many of the retailers and commerce services they use. That should be a wake-up call for brands to be very aware of evolving online shopping expectations and the need to constantly adapt to meet and exceed them," says Morris.  
"Offline is far from dead, however. Not only are most Australians unafraid to go into stores, but two thirds prefer to shop with a brand that has both a physical store and an online store, indicating omni-channel strategies remain important."  
"Shoppers have also not let the pandemic distract them from ethics or the environment. These factors are playing an ever-growing role in consumers' purchase decisions, with a majority saying they wished retailers and brands offered more sustainable practices, like more eco-friendly delivery vehicles and low waste packaging," says Morris.
About Wunderman Thompson
At Wunderman Thompson we exist to inspire growth for ambitious brands. Part creative agency, part consultancy and part technology company, our experts provide end-to-end capabilities at a global scale to deliver inspiration across the entire brand and customer experience. We are 20,000 strong in 90 markets around the world, where our people bring together creative storytelling, diverse perspectives, inclusive thinking, and highly specialised vertical capabilities, to drive growth for our clients. We offer deep expertise across the entire customer journey, including communications, commerce, consultancy, CRM, CX, data, production and technology.