Inside the startup leading the charge against fast furniture in Australia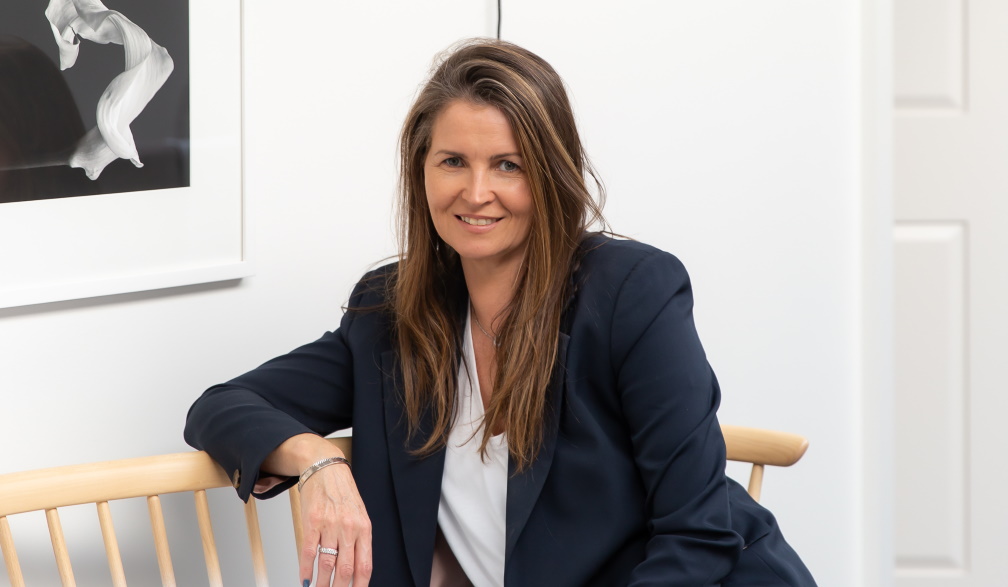 When Melbourne ecommerce startup Collécte launched mid-lockdown in 2020, founder Mellisa Giuffrida was looking to introduce high-end pre-owned designer furniture and accessories into the circular economy. For a modest commission, the platform connects buyers and sellers of sought-after designers, authenticates pieces and arranges the logistics of shipping for a streamlined end-to-end service. Despite being in business for little more than a year, Collécte is already making waves in an industry dominated by big-name retailers and flat-pack furniture galore.
"The response has been tremendous," says Melissa, an interior design maven intent on stamping out the scourge of replica furniture she has seen pop up all over the country since her return from overseas five years ago. "There is demand out there for genuine designer furniture that has been made to last. We are showing that you don't have to spend a fortune to get access to beautiful pieces. Our buyers have a real appreciation for the value of quality furniture and accessories."
Often overlooked in these eco-conscious times, the proliferation of fast furniture has had a devasting and unabating effect on the environment. Australians throw away some 50,000 tonnes of low-quality furniture pieces each year at the kerb, sending the vast majority straight into landfills. Made to last only a few short years, fast furniture is a poor replica of true designer pieces, built with substandard quality materials containing toxic chemicals like formaldehyde rendering it non-recyclable.
"It's a huge problem," says Giuffrida, "Low quality replicas damage design integrity, designers' livelihoods and hurt the environment. We authenticate every piece that comes our way – no veneers or engineered wood here. Before Collécte existed, it would have been confusing for the average consumer to work out if a piece was real or not. We have made it easy for people to know what they're buying."
While living in the USA, Giuffrida worked for a luxury fashion consignment market, building on her considerable design expertise that would eventually lead her to found Collécte. 
Confident in her belief in the allure of high-end furniture, Giuffrida started Collécte from home while still in the midst of lockdown. "We have only known business in a pandemic," she laughs, "Having said that, we have consistent weekly sales and continue to build an engaged audience. Stock sells fast too, we send a weekly newsletter with curated pieces and most are gone within the week."
Giuffrida's eye for furniture comes from her 25 years in the design industry. The interiors specialist spent her early career working for major fashion and cosmetics houses before switching to design. The Melbourne-born Giuffrida co-founded her first interior decorating firm G&C Design not long after graduating from RMIT and has not looked back since. 
These days she is running Collécte solo from her home in Melbourne and a warehouse for some of the stock but normally arranges for furniture to be shipped from the seller's house.
"My passion is good design," says Giuffrida, "I want to eliminate the need for replica furniture and accessories on the market. Helping customers buy authentic pieces and support design across the world is my goal."
"High-end furniture brings atmosphere, distinctiveness and style to a room," she says, "Our collection is eclectic and ever-changing. Whether you're looking for furniture, lighting, rugs, art or accessories, you can discover something that is one-of-a-kind."
"We have had some great and unique pieces on the site," Giuffrida enthuses, "Some of these were the Cassina Hola 367 dining chairs upholstered in a beautiful light grey wool in perfect condition, I was so tempted to buy these for myself, the Rothlisberger Trunk cupboard - a really unusual and unique piece, and the Vitra cork stools by Jasper Morrison –  a great piece to add some character to a room."
Other pieces that sell quickly include the B&B Italia Tufty time sofas and the Arflex Strips sofas which both disappeared within an hour of listing. 
"The average household throws away 24kg of wooden furniture every year and a whole lot of soft furnishings like sofas and armchairs too. Buying well and giving furniture a new lease on life is a big step away from the disposable mentality of fast furniture," says Giuffrida. "I've always been one to trust my instincts and back myself and I knew that by enabling Aussies to give pre-owned designer furniture a chance, I was truly onto a winner."
The furniture and accessories sold on  Collécte can be found at 50% - 80% off their original price tag, allowing Aussies to buy quality furniture that will last a lifetime.