Written by Stephanie Ockenden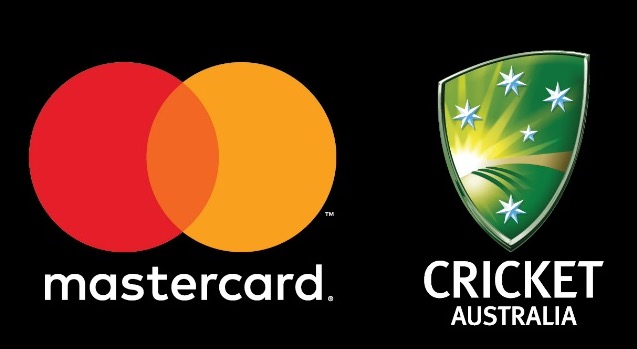 Mastercard Australia plans a Priceless summer of sport through sponsorships including The Ashes Series, One Day Series and Twenty20, The Mastercard Hopman Cup and the Australian Open.
Sydney, Australia, Monday October 9, 2017 - Mastercard Australia and Cricket Australia have today announced a three year partnership that sees Mastercard become the Official Payment Provider of Cricket Australia, including for the upcoming 2017-18 Magellan Ashes Series.  
The three-year deal sits under Mastercard's global Priceless platform, which takes major sponsorships and unlocks unique, exclusive and exciting experiences to offer to fans and cardholders. Some experiences will be promoted through www.facebook.com/mastercardau. Others will come as an unexpected surprise, but all these unique experiences will connect fans to the cricket, players and each other in the most memorable way.
The partnership is the second major sports partnership for Mastercard in Australia during the past year, after partnering with Tennis Australia for the Australian Open and Mastercard Hopman Cup in January 2017. With both sponsorships in play this year, Mastercard promises to deliver a Priceless summer of sport.
Priceless experiences include the opportunity for some passionate fans and cardholders to travel with the Australian Men's Cricket Team and young wicket takers will be able to fulfil their dream of walking onto the field of play with the team.
Opportunities for tennis fans and card holders will be equally impressive with experiences such as a backstage tour leading to the Walk of Champions, the player entrance onto Rod Laver Arena, where they will have a hit with a tennis legend on centre court. A surprise twist at the kids day for some families will bring unforgettable fun and excitement with the chance to meet a tennis hero.
Many Priceless Surprises will be given to unsuspecting card holders as they use their Mastercard in a number of ways such as buying tickets, entering promotions or spending onsite at The Mastercard Hopman Cup, Australian Open, The Magellan Ashes and One Day International and T20INTL Series. Mastercard's Facebook page will showcase the Priceless Possibilities available across the summer of sport.
As Mastercard focuses on connecting cardholders to action in the most exciting and surprising ways possible, Cricket Australia promises the 2017-18 summer of cricket will be the largest ever. Both the Commonwealth Bank Women's Ashes and Magellan Men's Ashes are set to deliver days of unmissable cricket. This sponsorship marks the 8th new partnership for the sporting body in 2017, demonstrating the compelling proposition the sport increasingly offers to partners. 
General Manager, Broadcasting, Digital Media and Commercial for Cricket Australia Ben Amarfio has welcomed the partnership with Mastercard as a win for fans and for the sport. "The 2017-2018 summer of cricket is shaping up as a rare occasion for cricket fans and so it is fitting to have the Priceless experts, Mastercard, on board as we approach the season to make it an even better experience. We are genuinely excited about the prospect of offering numerous 'priceless' experiences to our fans.
"The partnership also represents our focus on securing investment for the benefit of all Australian cricket. We are pleased to have Mastercard as the Official Payment Provider of Cricket Australia and we look forward to working with this great innovator to bring new experiences to the game over the next three years."
The Cricket Australia partnership sits in good company as the 35th major event sponsorship and 11th major sports sponsorship for the company globally, as it continues to build on its commitment to bring people together for great events.
Major sports sponsorships include The Australian Open, Roland-Garros – French Open, UEFA Champions League, Brazil National Team, Major League Baseball, Goodwood, PGA TOUR, Arnold Palmer Invitational Presented by Mastercard, The Open Championship and Rugby World Cup.
Sarah Pike, VP Marketing and Communications, Mastercard Australasia says: "The Ashes is the pinnacle of cricket, and we're incredibly proud to partner with Cricket Australia for this highly anticipated season and the next three years. Our commitment to this sponsorship, like our many others, is to passionately and relentlessly pursue opportunities on behalf of fans that would normally be unimaginable. Together with Cricket Australia, we'll make this the most Priceless summer of Sport and most memorable Summer of Cricket".
About Mastercard
Mastercard (NYSE: MA), www.mastercard.com, is a technology company in the global payments industry.  We operate the world's fastest payments processing network, connecting consumers, financial institutions, merchants, governments and businesses in more than 210 countries and territories.  Mastercard products and solutions make everyday commerce activities – such as shopping, traveling, running a business and managing finances – easier, more secure and more efficient for everyone.  Follow us on Twitter @MastercardAU and join the discussion on the Beyond the Transaction Blog and subscribe for the latest news on the Engagement Bureau.