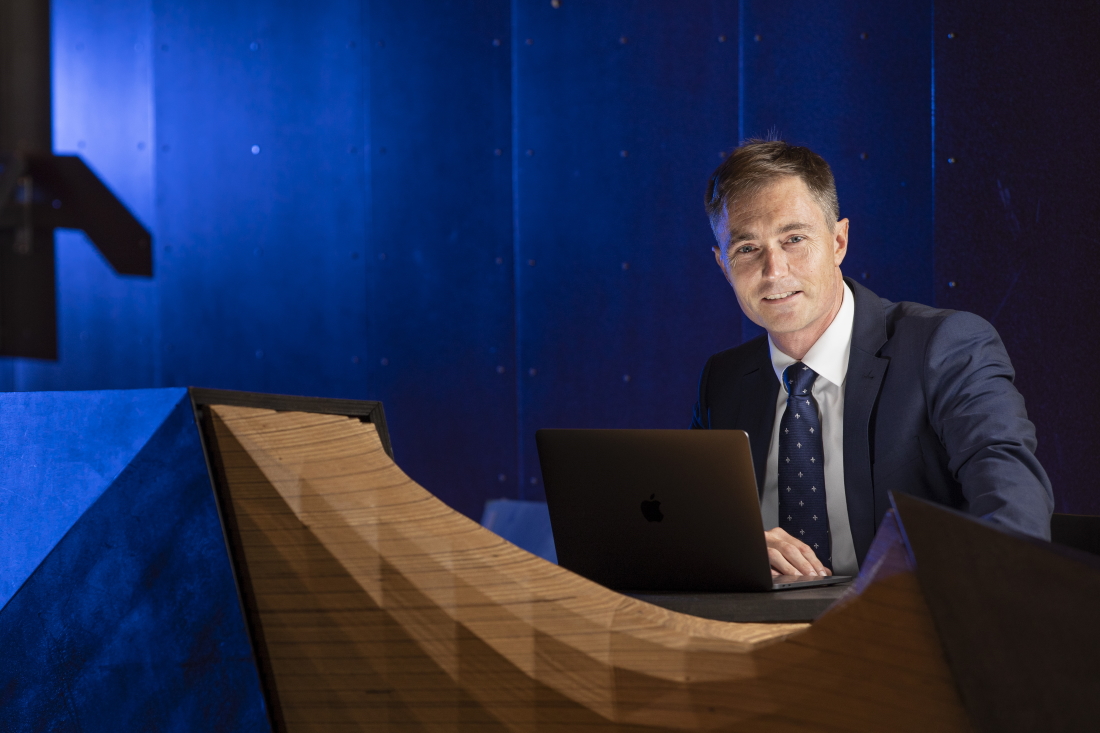 New 'Airline Industry Retraining' (AIR) program allows struggling workers in travel & tourism to take back control of their careers
The coronavirus pandemic restrictions are starting to ease across many Australian states but for the thousands in the travel and tourism industries, there is unlikely to be a 'return to normal', at least anytime soon. Many in these professions will find that with greatly restricted international travel (and likely reduced demand for travel) there will be a long hard road back to normality.
Despite this bleak outlook, job openings in Data Science and Cybersecurity remain strong, with employers projected to increasingly demand these skills. This presents an unprecedented opportunity to retrain and reskill workers from struggling sectors to those where the need is greatest. The Institute of Data has announced the Airline Industry Retraining 'AIR' scholarship program to transition workers in travel & tourism that are struggling to make ends meet in the coming months into the booming areas of Data Science and Cyber Security.
Airline industry analyst and author Geoffrey Thomas said, "The aviation industry has been dealt a body blow by COVID-19, particularly in Australia, where travel restrictions are rigorous. There will be major adjustments to the size of the industry in Australia in the short to medium term, with a return to pre-COVID-19 levels and growth not forecast till 2023 at least. 
"While the industry may be ready for take-off, passengers are very cautious and it will take significant fare cuts to get them in the air, which is not good news for full employment to pre-COVID-19 levels scenario. In Australia it is estimated that over 100,000 people are employed in the industry (airlines and airports) with 700,000 employed in tourism. At the moment about 80,000 in the airline industry are directly impacted," he concluded.
Following the runaway success of the Upskill Now! Scholarship Program with UTS, the AIR program provides scholarships of up to 75% of course fees for redundant and unemployed workers seeking to enter the Data Science and Cyber Security industry from a qualifying travel & tourism profession.
Workers within the struggling aviation and tourism industries have many applicable skills and qualifications that set them apart from others when it comes to retraining into these fields, according to Institute of Data Executive Director Andrew Campbell.
"The crisis isn't over for workers in the travel and tourism sectors, and won't be over for a long time. Through no fault of their own, many skilled workers will find themselves on reduced hours, reduced pay or ultimately made redundant. We urge workers in these sectors to consider the skills they currently have, and how they can build on them and transition to other areas of the workforce where demand will remain strong."
"Many skilled aviation and tourism workers have already been doing data modelling and analysis at work by using tools like Excel every day. Things like aircraft seat allocation, route planning etc. are primarily data-driven jobs, it's a genuinely good foundation from which to build new Big Data or AI skills. For others in the industry, they've had to pass security checks and risk management courses that serve as great indicators for their applicability when working with sensitive data."
"That said, retraining into a new sector is no small feat. A career change is more than simply learning new skills and tools. We're offering heavy scholarships to our retraining programs that focus on one-to-one career coaching from experts within the Data Science and Cybersecurity industries. This means we can rapidly upskill Australians on the skills that matter to employers right now, as well as get guidance on where their talents are best suited within these disciplines." 
Retraining programs often stop when the qualification is granted, leaving graduates to puzzle out what the next steps are to putting the new skills to use in the real world. AIR is designed to help those who have been made redundant or unemployed through this crisis to get a new job quickly, skipping the learning curve of how to negotiate interviews in a new field.
For people retraining from the Aviation industry with income reduced by more than 30% up to a 75% scholarship is available. 
There are limited scholarships available and they will be awarded on a first in first served basis. To be eligible you must enrol into an eligible course after 19 May 2020, have experienced a recent redundancy or reduction of income of more than 30% from a qualifying travel & tourism role. 
Applications are open to all Australian and New Zealand residents and citizens. Standard application processes apply and eligibility criteria are as follows:
75% scholarship - 10+ years in travel & tourism and income reduced by >30%

50% scholarship - 5+ years in travel & tourism and income reduced by >30%

25% scholarship - 1+ years in travel & tourism and  income reduced by >30%
Recipients are entitled to three months full time or six months part time industry training in one of two practical skills training courses, either Data Science & Artificial Intelligence or Cyber Security. The courses cost $17,500 before the above discount is applied, and can be taken remotely from home whilst the nation is under lockdown and will revert to both on-campus and remote options when restrictions are lifted.
"Data is now the most important asset for every business, and the coronavirus pandemic has highlighted this fact to many businesses. How well you manage it, protect it and understand it can now determine whether a business succeeds or fails. This is what is driving the demand for jobs now and into the future," Mr Campbell said.
"As more work is done online, cyber security experts are busier than ever protecting business from the new vulnerabilities associated with remote data access. The more talent we have in this field in particular. These are exactly the type of jobs that Australians should be training for right now," he concluded.
The courses offered through the scholarship take 12 weeks full time to complete full time or 24 weeks part time with graduates receiving Industry Accreditation from the Institute of Data and a University Certificate of Completion.
The AIR Scholarship Program is designed to help applicants manage a career transition into these growing industries. For eligibility criteria and more information applicants can visit https://www.institutedata.com/courses/air-scholarship-program/