Shops and restaurants can help blur class lines but interactions may not be meaningful enough to boost social mobility
Written by

Niall Cunningham, Senior Lecturer in Quantitative Human Geography, Newcastle University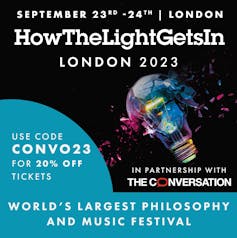 Titanic, James Cameron's 1997 multi-Oscar-winning movie, focused on the tragic love story of itinerant artist Jack and upper-class socialite Rose. Among their other on-board adventures, they dined in the first-class section of the ship before joining revellers dancing in the third-class quarters. Their exploration of the ill-fated vessel represents a transgression – not just of public boundaries, but of class ones too.
More recently, mobile phone location data is being used to track such interactions across class boundaries. Understanding class segregation matters because, as economists like Raj Chetty point out[1], interaction or "economic connectedness" between low and high-income groups is a key predictor of how likely people are to be able to move up the social ladder.
This is crucial at a time when, in the UK, social mobility is at a low. People now find it much harder to out-earn their parents[2], according to think tank Institute for Fiscal Studies.
Read more: Why you're less likely to get rich these days if your parents aren't already wealthy[3]
Had the Titanic's passengers had access to mobile phones in 1912, the data generated by examining the proximity – and therefore potential interaction – of passengers would have given the impression the Titanic was a sort of utopia for social interaction.
People from diverse social and ethnic backgrounds were seemingly thrown together on board – from the poorest European migrants seeking better lives in the "New World", to the wealthiest of Edwardian socialites, shuttling from the salons of London and Paris to New York and Philadelphia. Of course, accommodation on board was highly segregated, as shown in the movie, but the whole spectrum of the Edwardian era was represented on the one ship.
But, as with today's data, the reality was very different. Nothing shows the entrenched social gradient that travelled with the Titanic's passengers more than the statistics on deaths[4] after the ship sank: just a quarter of third-class passengers survived compared to 62% of those in first class.
Read more https://theconversation.com/shops-and-restaurants-can-help-blur-class-lines-but-interactions-may-not-be-meaningful-enough-to-boost-social-mobility-212218