Energy prices are unlikely to fall in 2022 or beyond – not until major importers get serious about green transition
Written by

Michael Bradshaw, Professor of Global Energy, Warwick Business School, University of Warwick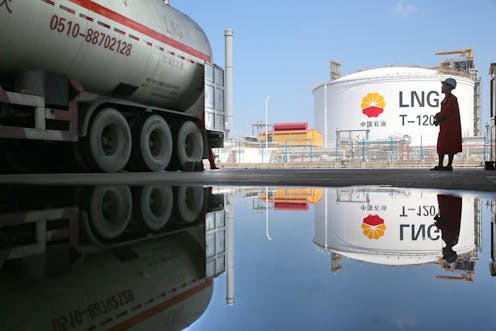 With today's high oil prices and record gas prices, it is easy to forget that the situation was reversed as recently as two years ago. At the end of 2019, an over-supply of fossil fuels had left producers concerned about low prices. Saudi Arabia and Russia fell out[1] over the need for further production cuts to support prices. Then the scale and impact of the pandemic became apparent, economies locked down, and energy demand plummeted – most significantly for oil, given its links to transport.
The average price[2] for a barrel of Brent crude oil duly fell from US$64 (£47) in 2019 to US$42 in 2020. It has since rallied to an average of US$71 in 2021[3]. This strengthening reflects the success of oil-producer cartel Opec+ in managing production against rebounding global demand, helped also by only modest rates of recovery in supplies from the US shale industry.
The same cannot be said of the gas market, where prices vary significantly by region. North America is self-sufficient and has been enjoying relatively low prices, but consumers in Europe and Asia have to compete for marginal supplies on the global market.
Using the UK's spot price[4] as a European benchmark, gas was trading at around £0.35 to £0.40 per therm in early 2020, but by May 2020 it had fallen to £0.084. In the thick of the pandemic, liquefied natural gas (LNG) cargoes in the US were being cancelled due to a lack of demand and Gazprom in Russia was having to scale back production from its fields in Siberia.
Natural gas price (UK spot, pence per therm)
Read more https://theconversation.com/energy-prices-are-unlikely-to-fall-in-2022-or-beyond-not-until-major-importers-get-serious-about-green-transition-174437