Ponytail Extensions Australia: Everything You Need To Know Before Buying Them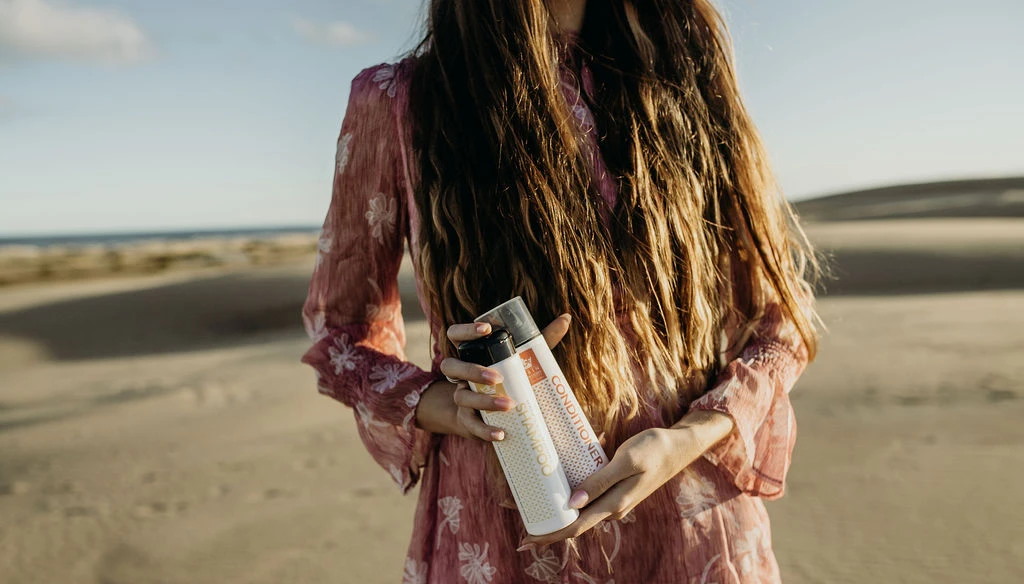 All women desire broad, voluminous hair. Of course, especially if it improves your appearance and makes you feel better. Ponytails are ideal for when you're on the go or want a fresh take on the typical topknot. These clip-in ponytails are available in a variety of colours and multi-dimensional shades to blend in with your own hair for a stunning selection of naturally attractive choices you'll like.
Let's go over what you need to know about ponytail hair extensions before you go out and buy some.


Why do you need ponytail hair extensions?


Ponytails are an attractive and easy way to bring a natural-looking style, colour, and waves to your hair. As the name implies, ponytail hair extensions are used to make a voluminous and longer ponytail instantly.
But, have you had any idea where to buy ponytail extensions Australia, and what style would you prefer?
Ponytail extensions make it easy to achieve your hair dream. As such, nothing beats 100 % Remy human hair for ponytail extensions because it blends in with your natural hair and can be styled in any way you like; on the other hand, stylish synthetic hair extensions are the affordable ones if you'll like them.



Key Factors



Every clip-on ponytail comes in various styles, including cascading long layers, cheerleader ringlets, and gorgeously thick waves. Select a hair extension that complements your style.
Check to see if it complements the features and puts them out to try.
Try to find the highest quality which can bring attractiveness and brings out the best in you. When purchasing hair extensions, be vigilant by researching and challenging the seller's legitimacy.
Can your hair extensions last for a long time? This is one factor to consider when determining whether or not your benefits outweigh the costs.
One of the best aspects to consider when buying one ponytail extension is checking the colour and its uniqueness. What length and shade are best for you?
When making a purchase, use the reviews from confirmed customers as a reference. Testimonials from previous customers will attest to the product's accuracy.
The Benefits


When buying clip-in hair extensions, you should think about a lot of stuff, like how it would look in your hair. Before making a purchase, keep the following benefits in mind.
It is less expensive than other hair products and produces excellent hairstyle results quickly. Clip-in ponytail extensions can provide you with more benefits than any other choice, and you can wear them whenever you want.
Extensions of the highest quality are popular in Australia and also most international stores. When your hair is pulled back into a ponytail, clip-in ponytail hair extensions will add a lot of thickness and layer. So, if you're dealing with thin hair, synthetic or human hair extensions will help you achieve beautiful ponytail extensions.
It can certainly add beauty to your hair without being a time-consuming design. Ponytail hair extensions are easy to wrap and play around with to build a stylish figure and encourage you to easily suit any attire, aside from being the newest hairdo style at gatherings that you'll be attending.


Ponytail Hair Extensions Types


The best ponytail hair extensions to buy in Australia are suitable for casual and formal styles, allowing you to reach your desired look in minutes. To get the best results, choose hair extensions of good quality and have a nice texture.
Natural Hair Extensions
On the one hand, human hair extensions have a very natural appearance. Remy Hair is generally considered to be the best to market today, even though it is more expensive and takes longer to implement. It's suggested for anyone who wants to experiment with hair colours, patterns or even handle it as their own.
Synthetic Hair Extensions
Plastic-based synthetic hair extensions are designed for use in wigs and dolls. Start taking it as a reminder to look at how it performs and the benefits you will get from it before purchasing. It is, however, less expensive than human hair, but it is easily distinguishable as unnatural.


Pony style on the go!


A ponytail look conjures up a lot of images, especially of women who enjoy wearing them. Well, it may sound petty, but most of us relate to the ponytail design in this way.
A ponytail, on the other hand, can convey playfulness, intensity, and even attractiveness. The ponytail has been portrayed in various ways over the years, but it has remained timeless.
Are you tired of not getting an inch ponytail to swish about in the breeze? Ponytails will continue to be a staple hairstyle for all women, whether it's a chic braided ponytail, a textured high ponytail, or a sleeker look to cover third-day hair. However, remember to place your hair in a ponytail first, then pick the location you want to set the gorgeous look.