How to Wash Commercial Buses Properly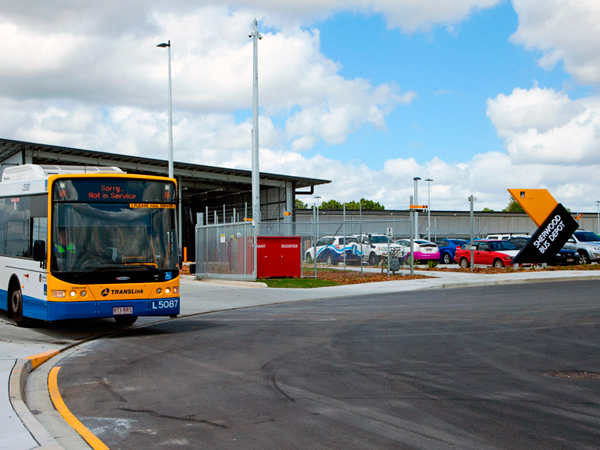 Driving passengers to their workplace and kids to school might at times be entertaining, though it can also be challenging. This is because you will have to drive in all weather conditions and keep people safe in different traffic types while maintaining peace on the inside.
Regardless of the challenges, you can take pride in your bus and keep it in A+ condition. Besides, your commercial bus represents your town, so you may need to keep it clean in the following ways:
Hire the Right Cleaning Crew
A perfect way to wash your bus and look its best is to hire a top-notch cleaning crew to come in regularly.
The best cleaning team is enlightened on special cleaning requirements, needs, and procedures associated with having a presence in a transport station environment.
Consider Wash Bay
A drive-through wash bay is a great combination of touchless and friction cleaning for school, transit, and paratransit buses. The most common configuration includes overlapping 4-brush systems to wrap a bus combined with Cleanawater wash bays to clean chassis, mirrors, and wheels.
Although some local authorities put strict regulations on wash bays, using the right solutions will prevent you from severe fines. The right wash bay solution range between $5,000 and $175,000, based on your washing requirements.
Know the Best Cleaning Procedures
A detailed cleaning plan can help you to keep your bus safe and clean. This plan needs to include a cleaning schedule, specific instructions, and a list of necessary products and supplies.
Regularly reviewing your cleaning plan is important to make sure you follow the right practices and use the best cleaning supplies. Ensure you provide details on controlling the spread of infections, particularly during flu season.
Use Microfiber Towels
Microfiber towels are important when cleaning the interiors of your bus. Before you use your microfiber towels, ensure you first wet the surface.
Some studies show that microfiber towels are also effective for removing soils. You need to change your towels frequently and avoid using them on another bus. These towels are designed for you to fold them into eight quadrants. This enables you to use one quadrant at a time, allowing you to minimize cross-contamination risks.
Wash Windows on Weekly Basis
The interiors of windows tend to get many residues. Every week, ensure you give your windows a quick spray down using high-quality vinegar. To complete the task, you can wipe down windows until they are thoroughly clean.
When it comes to the bus's exteriors, ensure you give it a good washing before waxing it. Though if you are in doubt, you can leave the cleaning task to experts. From tune-ups to simple oil changes, a reliable expert will have you covered.
Assemble the Right Tools
Even if you are well-trained to wash your bus, you may not be able to do much without the right tools. For instance, a power washer is very necessary when washing your commercial bus. It will enable you to reach more areas than you could with just a regular hose.
However, if you can't access a power washer, a garden hose can also be useful for a gentle cleaning and final rinse. Apart from a power washer or garden hose, you may also need other tools, like buckets, gloves, scrub brushes, and sponges.
Final Thoughts!
Keeping people safe from infections is important for the transport business. To maintain optimum car preservation, ensure you wash your bus thoroughly after using it in the presence of road salts.
Apart from keeping passengers safe, the above cleaning tips will offer you an additional way to keep your bus's exterior and interiors components safe from damages.

Having a mobile pressure washer in your arsenal unlocks all kinds of possibilities for you and your business. Whether you're a mobile car wash operation, have a construction site, or even a landscaper – you'll need a pressure washer trailer. Check Hotsy Equipment Company for their commercial pressure washer trailers.