What is St Patrick's Day Worth for the Retail Economy?
St Patrick's Day is celebrated annually on March 17. History records that the holiday was originally observed as a Christian festival to celebrate the death of St Patrick who is credited with spreading Christianity in Ireland.
Today the day is spent in revelry and celebration of diverse Irish culture, food, and music. Similarly, the day's theme colour is green, symbolic of the three native Irish leaves the missionary is said to have used to explain the Trinity.
Green also symbolizes nationalism in Ireland. Saint Patrick, believed to have been born and raised in England around the 5th century, died on March 17 461.
Celebrating Saint Patrick's Day
St Patrick's Day was not widely recognized until several centuries later. Around the 9th and 10th centuries, the myths surrounding his life became widespread, and native Irish people started celebrating the day as a Roman Catholic holiday.
The first St Patrick's Day was celebrated in Florida on March 17 1601 by the Irish vicar Ricardo Artur. Today St. Patrick's Day is celebrated all over the world within Christendom and particularly among Roman Catholics.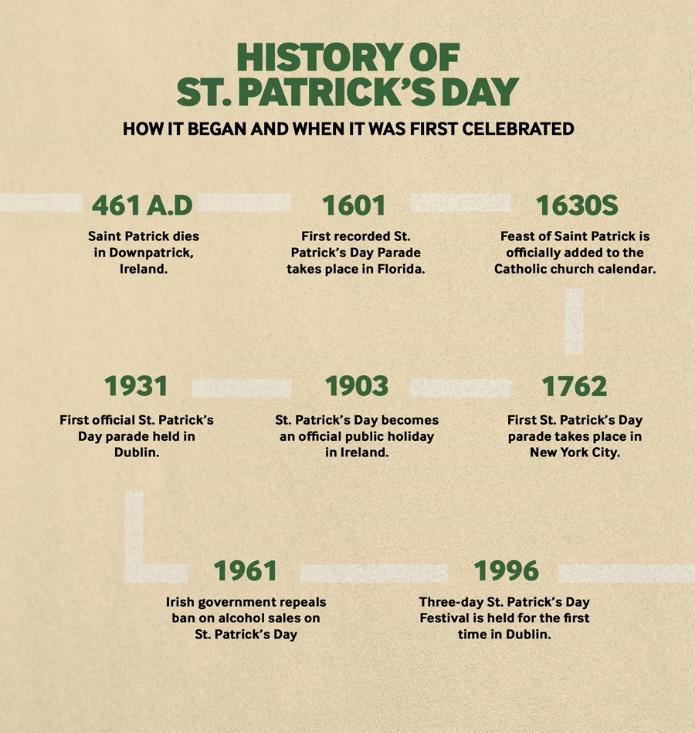 Source: Betway Online Casino
Impacts of St Patrick's Day on Retail Economy
Today's celebration of St Patrick's Day is not complete without drinking beer and especially Irish beer. It's a day of feasting, imbibing, and merrymaking which has had positive impacts on the economy.
On average, Ireland records over €70 million in revenue for the periods between March 16-20 while the US records nearly $5.2 billion on the same. Statistics indicate that on average, people in Ireland spend around ($57.38) on beer alone on St Patrick's Day.
The figures do not include the number of cab hires by intoxicated revellers who don't drink and drive. Retail stores, clothing and costumes stores, restaurants, and hotels all records booming businesses during the five days of celebrating this remarkable festival.
Interestingly the largest St Patrick's day parade is held not in Ireland but the United States. The cities of New York and Chicago host the largest annual celebrations attracting millions of revellers each year. This phenomenon is explained in the recent US census which shows that more than 36 million Americans are of Irish descent.
Furthermore, the National Retail Federation, the WalletHub, Fox Business, and USNews show that people aged between 15 and 27 spend an average of € 35.56 on St Patrick's day while those aged between 35-44 spend over €40.56.
Following this trend, economic experts now predict that St Patrick's Day could be the next pot of gold in the retail economy after Christmas. Read more about the economic impacts here.