Ferrari Decided Not To Stop At One Crossover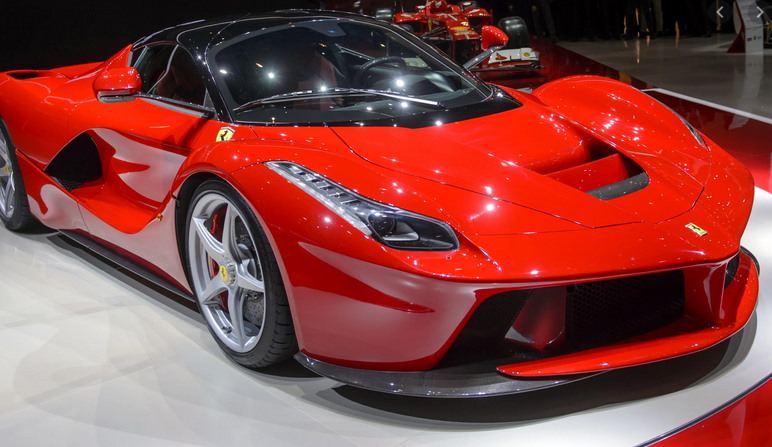 And if the first SUV can get a hybrid stuffing, the other two novelties in this segment will probably be electric.
Many luxury car manufacturers have already acquired models in the SUV segment. For example, Bentley released the Bentayga back in 2015, the iconic Lamborghini car logo can now be seen on the Urus, and Rolls-Royce began producing the Cullinan in 2018. Aston Martin now has the DBX. However, Ferrari with its first crossover is delayed. Recall, the model may get the name Purosangue: in translation from Italian, this word means "thoroughbred".
The company's plans to produce the crossover became known back in 2018. The firstborn among Ferrari brand SUVs are likely to hit the market in early 2022. The Purosangue will be based on the Ferrari Roma GT coupe, and the most surprising thing will be that the novelty will get two versions - with the front engine (under the hood) and the middle one (behind passengers' backs). This promises a huge variety of crossover versions.
So far, not much is known about the upcoming crossover. However, Ferrari prefers not to call the project a typical abbreviation SUV (Sport Utility Vehicle), and distances itself from the usual "crossovers", choosing the term FUV (Ferrari Utility Vehicle). The Italians do not lie - in fact, it will be a more practical version of the recent Ferrari Roma coupe.
From its Ferrari Purosangue (so they will call the car, in translation, it means "pure blood") will get a platform for the front location of the engine. Most likely it will be the same turbocharged 3,9-liter V8. The Roma model outputs 620 hp and 760 Nm, but for the Purosangue, it can be boosted or supplemented with a powerful electric motor so it could compete with the Lamborghini Urus in the battle for the title of the fastest crossover in the world. Ferrari has already had some groundwork in the area of hybrid power units - such installation is in flagship 1000-horsepower hypercar SF90 Stradale.
From the SF90 Stradale, the practical Ferrari can also get some design elements - for example, narrow headlights at the front, and the back, most likely, there will be classic for the brand four rounded lights. The dashing sideline is a reference to mid-engined coupes Ferrari. But so far all this is fantasy because mass-produced Ferrari Purosangue will probably see the light only in 2022. Only one thing is certain — the front and rear bumpers of the crossover will be decorated with the iconic Ferrari logo.
According to the British Car edition, which refers to its sources, Ferrari will have a couple more crossovers later. It is reported that their indexes are F244 and F245, and they will be based on the same platform as the first crossover - Purosangue. Moreover, both models are likely to have fully electric stuffing, neither hybrid versions nor variants with traditional internal combustion engines are not provided.