Traidmarc calls on artists to take advantage of COVID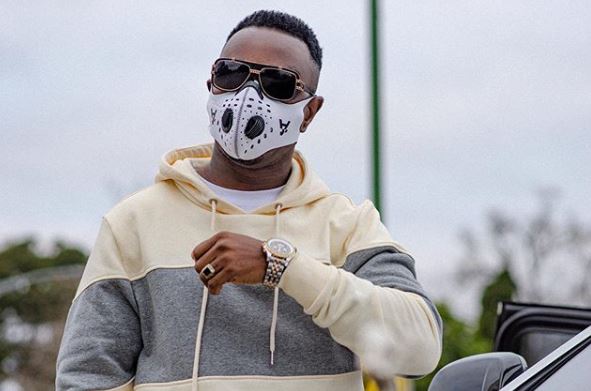 COVID is having a damaging impact on the livelihood of artists all over the world, but one iconic rapper is calling on artists to take advantage of the pandemic. Traidmarc wants artists to use the disruption and chaos to their benefit.
Traidmarc is a Nigerian-born rap and hip-hop musician, entrepreneur, entertainment mogul and philanthropist who now calls Melbourne, Australia home. He is considered a leader for many across the community and has helped so many impoverished people in countries around the world since the COVID-19 pandemic hit by offering weekly financial assistance to his fans through his official Instagram page. He is perhaps the only celebrity giving away thousands of dollars to help cushion the pandemic blow for many of his followers.
"With COVID, access to recording studios to produce music has been incredibly limited, and the chances to shoot a music video, perform or go on tour is relatively impossible. Musicians' revenue streams are scant," Traidmarc explained.
"Many artists are starting to do things themselves.  I am seeing so many talented and up-and-coming musicians creating music themselves, using new tools, software, and distribution channels.
"A lot of new musicians coming through are doing things themselves because the benefits that a record label usually offers have been diminished in the COVID environment.
"They are producing themselves, creating short form music videos, and marketing and promoting through social media."
According to Traidmarc, more artists need to act now. While COVID has hurt and damaged a lot of revenue opportunities, it has forced the power back into the hands of the musicians.
"The balance of power has shifted – musicians are now in control," he said.
Traidmarc is an example of musicians doing it themselves. Over his career he has always pushed the boundaries of the traditional music industry. He is passionate about empowering other musicians to take control of their own careers, and using the power of music to motivate and support people who are struggling.
"COVID is going to produce a new era of musicians that have more power and control over their career and journey – and deliver them all of their revenue – rather than a small percentage," Traidmarc said.
"There is now innovative software and tools musicians can use for little cost to create music, promote themselves, and engage, connect and grow with fans."
Traidmarc's views are being echoed by other profile musicians across the world as artists discover that record labels provide little if any value in the current COVID climate despite still retaining ownership and rights to revenue. There is a growing sentiment that artists should avoid record labels and carve out their own path.
"Creating short form videos on Instagram Reels, IGTV and TikTok have been instrumental in cementing a relationship between myself and my fans. These platforms are free and easy to use, and put control in the hands of the artist," Traidmarc said.
"I have never felt more connected to my fans! COVID has been a huge test for the music industry but I am seeing the silver linings."
Traidmarc's upcoming studio album The Epilogue will be released in October 2020. His current music is available on all platforms, including Spotify, iTunes, Google Play Music, TikTok and Pandora.
www.instagram.com/traidmarc.tmg