The modelling behind Melbourne's extended city-wide lockdown is problematic
Written by

Joshua Gans, Professor of Strategic Management, University of Toronto
I totally support the goal of eliminating the coronavirus from Victoria and at the same time hopefully eliminating it from all of Australia.
I've written a book[1] making the case this is the best way to get Australia back to normal given the uncertainty of the timeline for a vaccine and the difficulty of continually managing a pandemic.
But an examination of the modelling the Victorian government has used to justify an extension of Melbourne's Stage 4 lockdown for a further two weeks suggests its deficiencies might have driven the results.
A different, more traditional, model would have suggested a more granulated location-based (e.g., local authority or post-code group) easing of restrictions achieving the same result with fewer economic and social costs.
There can be no doubt the Stage 4 lockdown, introduced at 6pm on Sunday August 2, has achieved spectacular results.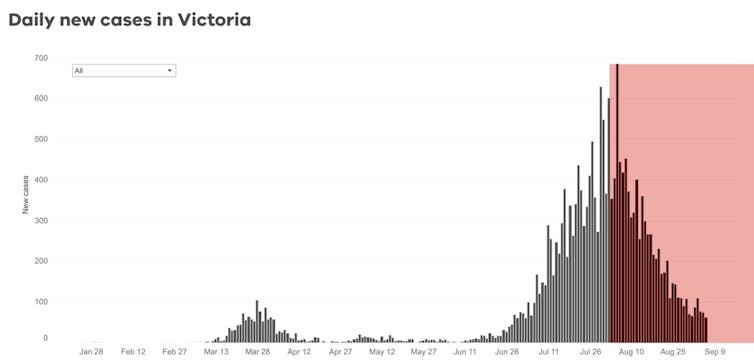 Authors: Joshua Gans, Professor of Strategic Management, University of Toronto
Read more https://theconversation.com/the-modelling-behind-melbournes-extended-city-wide-lockdown-is-problematic-145681