The S&P 500 nears its all-time high. Here's why stock markets are defying economic reality
Written by

James Doran, Associate professor/Deputy head of school, UNSW
The stock market is not the economy.
This old and playful maxim is typically not true: often the stock market is a good proxy for the economy and a very good indication of what will happen to it.
But it aptly captures the current divergence between stock markets and the worst economic crisis in a century.
In the United States the NASDAQ (which include tech stocks such as Amazon, Apple, eBay, Microsoft and Google's parent company Alphabet Inc) is now 10% higher than before COVID-19 fears crashed global markets between late February and late March.
The benchmark S&P 500 index[1] is now on the verge of an all-time high. Last week it closed at 3,349 points, just 1% lower than its February 19 high of 3,386.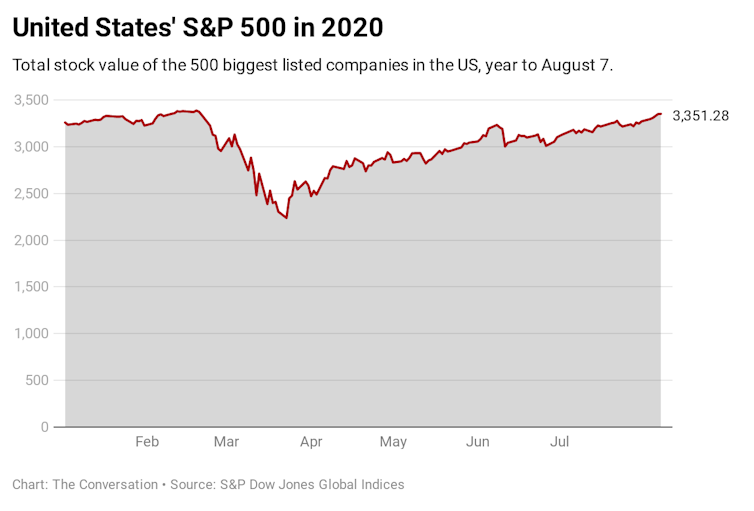 Authors: James Doran, Associate professor/Deputy head of school, UNSW
Read more https://theconversation.com/the-sandp-500-nears-its-all-time-high-heres-why-stock-markets-are-defying-economic-reality-142707