New OECD estimates suggest a 22% hit to Australia's economy
Written by

Brendan Coates, Program Director, Household Finances, Grattan Institute
New Organisation for Economic Co-operation and Development estimates[1] paint a grim picture of the direct economic costs of public health measures to contain the spread of COVID-19, and the need for more government support to cushion the blow.
The estimates cover the economic hit to business that rely on face-to-face contact such as airlines, accommodation and food services, tourism, retail services, arts and recreation and even real estate agents.
Assuming that some sectors see only partial shutdowns, the lockdowns could see 22% of Australia's economy shut down, marginally less than in other major economies.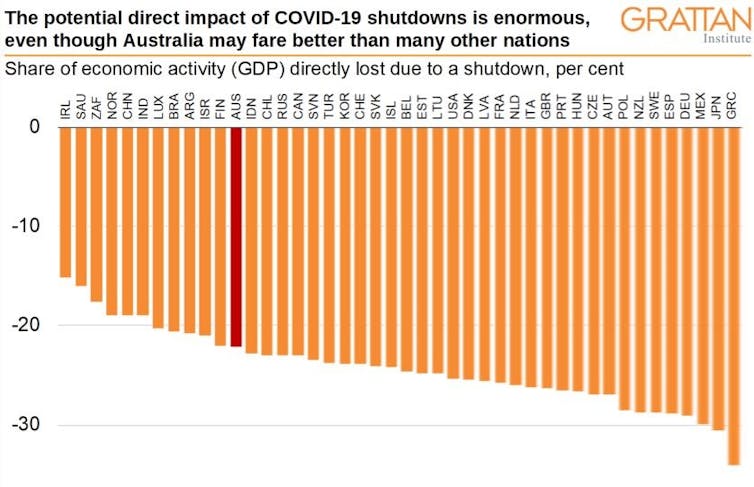 Authors: Brendan Coates, Program Director, Household Finances, Grattan Institute
Read more https://theconversation.com/new-oecd-estimates-suggest-a-22-hit-to-australias-economy-135026