Might consciousness and free will be the aces up our sleeves when it comes to competing with robots?
Written by

Allan McCay, Law Lecturer, University of Sydney
The rise of artificial intelligence has led to widespread concern about the role of humans in the workplaces of the future.
Indeed, Israeli historian, futurist and publishing sensation Yuval Noah Harari warns in his most recent book 21 Lessons for the 21st Century[1] that there might one day be little need for human labour.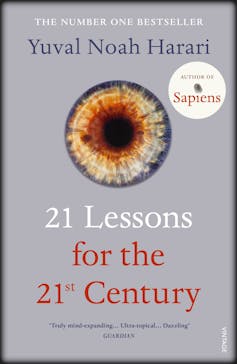 Authors: Allan McCay, Law Lecturer, University of Sydney
Read more http://theconversation.com/might-consciousness-and-free-will-be-the-aces-up-our-sleeves-when-it-comes-to-competing-with-robots-106703