Canberra's Home Buying Trends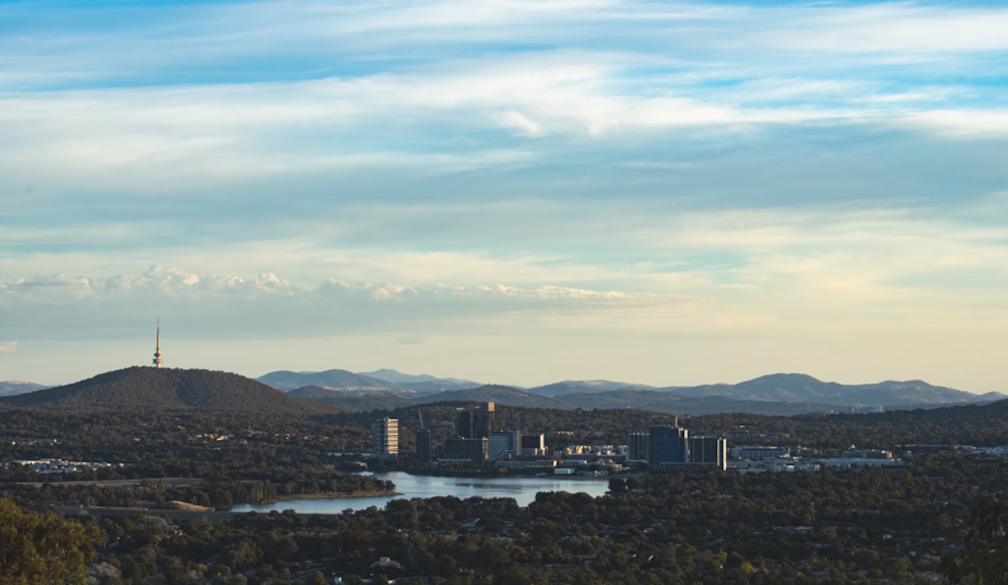 Canberra real estate trends point towards positive opportunities for investors despite housing demand declining due to interest rate hikes and reduced borrowing capacity. If you're looking to leap into the market, read on before the plunge.
Canberra Real Estate Market Trends
Australian property values have experienced some recovery - though still seven tenths below their pre-COVID-19 peak - as evidenced by low advertised supply levels and rising auction clearance rates, according to CoreLogic research director Tim Lawless. His analysis attributes this trend to low advertised supply levels as well as increasing auction clearance rates driving this recovery process. 
As demand and affordability conditions shape market trends, property investors must remain informed and modify their investment plans accordingly to take full advantage of any emerging opportunities within Canberra's property market and remain resilient amidst fluctuating interest rates. 
Domain's latest house price report found that capital city home prices experienced a slight dip in March 2022 due to an inadequate supply of affordable entry-level properties on the market. However, this trend should not last as a healthy local economy and robust population growth will likely lead to Canberra property market recovery over time. 
As home prices decline, more first home buyers remain keenly interested in Canberra market. Thanks to low vacancy rate and attractive rental yields, Canberra provides investors an attractive property investment opportunity. Plus, thanks to the crown lease property ownership model investors can claim stamp duties and strata levies, providing an extra boost of return. 
Canberra's diversified economy and high quality of life are drawing international migrants and first-homebuyers in droves, fuelling investment in Canberra real estate over time. While these positive trends exist, investors and buyers must remain alert and flexible as market conditions fluctuate to capitalize on any emerging opportunities or navigate successfully the housing market past 2022. 
Canberra real estate market prices can fluctuate due to factors like population growth, household incomes and interest rates; as a result, prices can often be volatile. Rising interest rates can reduce borrowing power and increase minimum repayments, thus decreasing housing demand; conversely lower rates can stimulate demand and bolster prices - regardless of their status, there are numerous opportunities for investors in Canberra real estate investment. 
Canberra has overtaken Melbourne to become Australia's second most expensive property market, according to data released by CoreLogic. Median home values stand at $944,809 while units have median values of $595,998 - though these figures don't represent the whole market; luxury apartment properties in Canberra's capital city have seen particularly strong performance. 
Industry insiders believe the market has an excellent long-term outlook thanks to a stable economy and employment prospects that offer promising employment prospects. Additionally, its relatively lower costs of living and high rental returns make it an appealing investment destination. 
Investors should remain mindful of upcoming changes to interest rates. Although COVID-19 has temporarily delayed rate hikes, this may change. According to expert mortgage brokers Canberra, the RBA is expected to raise rates this year before decreasing those early 2024. This could have an enormous effect on property prices across Australia and Canberra in particular. Staying informed and adapting their investment strategies appropriately are keys for staying ahead of the curve. 
Buying Your First Home in Canberra
While Australia's property market may be shifting towards more equilibrium, Canberra remains in high demand, evidenced by an impressive increase in new listings according to CoreLogic's report. You can see on this site that the national residential property listing index rose 1.9% month over month with Hobart and Canberra seeing significant spikes at 10.6% and 22.2% respectively. 
Factors contributing to this growth include first home buyers entering the market despite higher interest rates, as well as investors receiving finance approvals quickly enough for timely decision-making with confidence. 
Canberra is also experiencing a rise in international migration. Being Australia's capital city, Canberra provides overseas migrants with employment opportunities as well as stable economies and affordable housing solutions. While many immigrants initially rent when arriving, due to tight rental markets and rising interest rates some migrants opt to purchase and take advantage of its high yield property market. 
Canberra's robust real estate market is drawing investors from other states. This trend is projected to continue, due to factors like an expanding economy, increasing rental yields, and an attractive supply and demand balance. 
Canberra's growing global capital status will undoubtedly attract investors looking to diversify their portfolios. Boasting vibrant cafe culture, stunning parks and close proximity to an active business community, Canberra provides ample opportunity for expanding portfolios. Canberra features some remarkable architectural landmarks including Nightfall and Republic Precinct designed by Fender Katsalidis--who previously designed award-winning projects like Australia 108 and MONA--making Canberra an attractive investment option. 
Off the plan property purchases typically involve signing a contract now and placing up to 10% deposit for a property which won't be completed for some time in the future. This could involve house and land packages or strata properties such as apartments. 
It's important to consider several important aspects before purchasing off-plan, such as researching its development and location as well as reviewing marketing material against your contract of sale, looking out for features such as inclusions, finishes and power point locations - also be sure your developer is reliable with an established track record! 
A drop in new properties listed for sale has caused an imbalance between supply and demand, leading to pressure on prices in major cities such as Vancouver. Rental vacancy has declined significantly but remains lower than early 2022 rents. 
As interest rates increase, housing markets should expect a slowdown this year. Many investors may delay purchasing until the interest rate cycle stabilizes; this all depends on what happens to the Australian economy and unemployment levels as well as any political uncertainty ahead of a federal election. 
Last year's declines in Sydney and Melbourne real estate markets combined with RBA rate hikes resulted in a softening of national dwelling values across Australia, especially regional markets. But this outlook for regional areas has improved as population growth returns and infrastructure spending accelerates; and as Australia opens up internal borders migration into Queensland could drive significant gains to that state's property market this year.