It's not just the ABS. It's also the Productivity Commission downplaying the growth in inequality
We now know the Bureau of Statistics did quite a bit of soul-searching before producing the bland and ultimately misleading press release headed "Inequality Stable Since 2013-14[1]" last month.
Late last week we pointed to the odd way in which the release included no data to back up the claim[2], and how journalists from the ABC[3] and Sydney Morning Herald[4] and Age quickly discovered the statistics it purported to summarise actually showed wealth inequality climbing.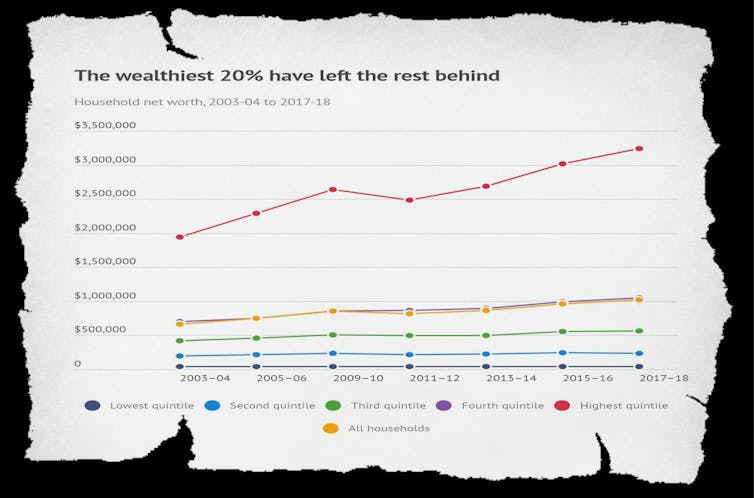 Authors: Christopher Sheil, Visiting Senior Fellow in History, UNSW
Read more http://theconversation.com/its-not-just-the-abs-its-also-the-productivity-commission-downplaying-the-growth-in-inequality-104135