50 years after Australia's historic 'equal pay' decision, the legacy of 'women's work' remains
Written by

Leonora Risse, Vice-Chancellor's Postdoctoral Fellow, RMIT University
June 19, 2019 is the 50th anniversary of Australia's industrial relations system endorsing the principle of "equal pay for equal work".
Yet, five decades on, a gender pay gap[1] remains.
The 1969 decision was a breakthrough, but also highlighted the problem of putting principle into practice, given a legacy of past decisions being based on clear notions of "male" and "female" jobs.
While various factors contribute to the overall gender pay gap[2], about 30% is due to gender concentrations[3] by industry and occupation.
Read more: Will the real gender pay gap please stand up?[4]
Decisions dating back a century have contributed to the unequal wage patterns we still see today, with female-dominated jobs clustered at the lower end of the pay spectrum.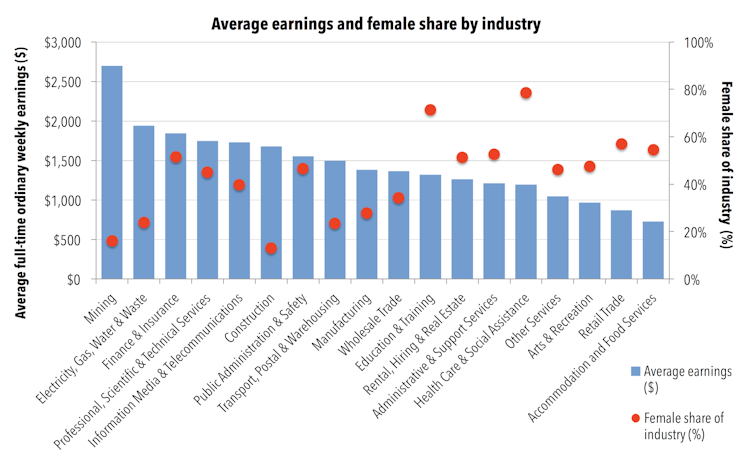 Authors: Leonora Risse, Vice-Chancellor's Postdoctoral Fellow, RMIT University
Read more http://theconversation.com/50-years-after-australias-historic-equal-pay-decision-the-legacy-of-womens-work-remains-118761