A Business Trip to Thailand Expands Your Network
Written by

Business Daily Media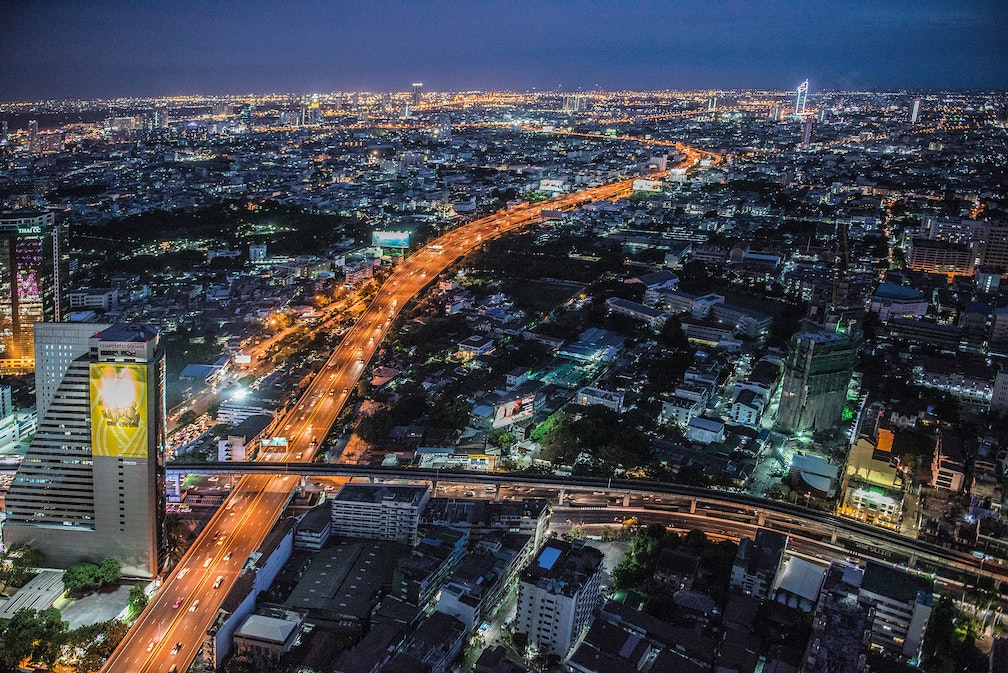 Welcome to Thailand, a country known for its rich culture, stunning beaches and vibrant cities. Business trips in Thailand can be an exciting and rewarding experience, whether you're here for a short visit or for an extended length of time. From the bustling cities of Bangkok and Chiang Mai to the tropical islands in the South, Thailand has much to offer business travellers. With its diverse range of attractions and activities, you'll find plenty of opportunities to explore during your trip while also making sure all your business goals are met. In this guide, we will outline some tips on how best to navigate your business trip in Thailand so you can get the most out of this amazing destination!
Pre-Planning a Business Trip to Thailand
Business trip Thailand can be an exciting and enjoyable experience, but only if you are well-prepared. Pre-planning is essential for making sure that your stay in Thailand is both productive and enjoyable. Here are some tips for researching the basics and scheduling an itinerary for a business trip to Thailand. 
Researching the Basics 
Before embarking on a business trip to Thailand, it's important to do some research into the country's culture and customs so that you can avoid any potential cultural faux pas or misunderstandings while there. Additionally, make sure you have checked out all the relevant immigration requirements and have all the necessary documents in order before leaving your home country. It's also wise to check out what type of currency is accepted in Thailand (Thai baht is used) as well as any exchange rate information you may need when exchanging money at international airports or banks. Finally, make sure that you familiarize yourself with local transportation options so that getting around will be easier when you arrive. 
Accommodations and Transportation in Thailand
Travelling to Thailand is an exciting adventure that requires some planning and preparation. From booking flights to choosing hotels or apartments, there are several important steps for travellers to consider when visiting the beautiful country of Thailand. 
Booking Flights: 
When it comes to booking flights, travellers should research different airlines that offer flights from their home country to Thailand. Many budget airlines such as AirAsia, Nok Air, Bangkok Airways and Thai Lion Air offer competitive prices on airfare from around the world. It's also helpful to compare prices between airports if you plan on flying into Bangkok or Phuket for example. Consider looking at travel websites like Skyscanner which has a calendar option where you can view flight prices over a set period so you can find the best deal available.  
Choosing Hotels or Apartments: 
Accommodation options vary greatly in Thailand depending on what kind of experience you're looking for during your stay.
Social Etiquette and Cultural Considerations in Thailand
Welcome to Thailand! This beautiful country is a great destination for business trips. With its rich culture, stunning natural beauty, and vibrant cities, it is not surprising that so many businesses choose to come here for their conferences and meetings. From bustling Bangkok to the beaches of Phuket, you will find all the amenities you need to make your visit a successful one. 
Safety Tips for Travelers to Thailand
Travelling to Thailand can be an exciting and rewarding experience. But, as with any international travel, it is important to take extra precautions to stay safe and healthy throughout your trip. Here are some safety tips for travellers visiting Thailand:
1. Research your destination:
Before travelling to Thailand, make sure you research the area you plan on visiting ahead of time. This includes researching the political and social climate of the region, along with any potential safety risks or areas of caution that may apply. 

2. Stay aware of your surroundings:
It's important to always be aware of what's happening around you and pay attention to people who may seem suspicious or out of place while in public spaces in Thailand. Additionally, avoid wearing flashy jewellery or carrying large sums of money as this can attract unwanted attention from pickpockets or thieves operating in touristy areas such as night markets, beaches etc. 

3. Exercise caution when using public transportation:
Public transportation is often crowded and chaotic in Thailand so it's important to maintain awareness at all times when travelling by bus, train or taxi cab within cities like Bangkok or Chiang Mai. 
Conclusion
Overall, a business trip to Thailand can be an enlightening and enriching experience. Whether you are visiting for the first time or returning for a second visit, you will find plenty of unique attractions to explore and activities to enjoy. From beautiful beaches and lush rainforests to bustling city streets, there is something for everyone in Thailand. By taking the time to plan your business trip, you can ensure that it is both productive and memorable.