Delight Guests With Unique Amenities: Elevate Your Hospitality Business
Written by

Business Daily Media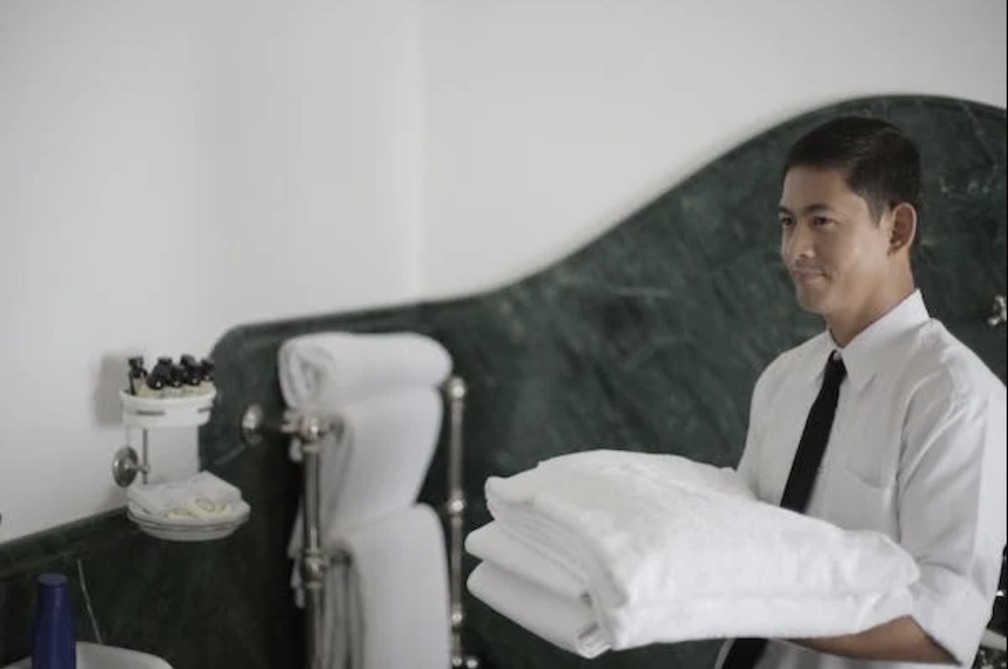 An awful lot of guests these days are looking for unique and memorable experiences when they stay at a hotel or Airbnb. As a hospitality business owner, it's essential to go beyond just providing basic amenities like clean bedding and complimentary breakfast. 
To improve the visitor experience, surprise your guests with something unexpected. Think outside the box to come up with fresh ideas. Meanwhile, this post proposes a handful of suggestions to get you started.
The suggestions range from welcoming gifts to pet-friendly services. Implement these in your business, and your customers will appreciate the extra effort. Moreover, they are more likely to refer your service to others. Ergo, delve, and discover new ways to deliver exceptional visitor experiences.The Importance of Delivering a Superior Customer Experience at Your Hotel
According to recent forecasts, the hospitality industry is expected to grow from US$ 3953 billion in 2021 to US$ 6716.3 billion by 2028. This rapid growth highlights the increasing demand for hotels and the need for businesses to differentiate themselves in the competitive market. Offering superior customer experiences can benefit your hotel in multiple ways, such as:
Firstly, it enhances the guest experience, leading to higher customer satisfaction, repeat business, and positive online reviews. 

Secondly, it can generate additional revenue for your business by encouraging guests to spend more on food, beverages, and other services. 

Thirdly, it helps to differentiate your hotel from competitors and build brand loyalty among guests. 

Lastly, it can attract new customers searching for unique and memorable experiences.
For instance, several luxury hotel chains offer unique amenities such as bath butlers. This service features a personalized bath for guests using scents, oils, and music. This experience enhances the overall guest experience, differentiates the hotel from competitors, and creates positive word-of-mouth among customers.
In conclusion, offering special amenities to guests is a crucial aspect of delivering a superior customer experience at your hotel. Doing so can benefit your business and stand out in a highly competitive market.
Technology-Based Amenities
Impress your guests with the latest technology-based amenities and take your hospitality business to the next level. With modern-day amenities, you can create a unique experience for your customers and make their stay memorable.
One such amenity is wireless hotel casting. It allows guests to stream their favorite OTT channels, music apps, presentations, and more from their mobile phones or tablets to the hotel TV for seamless in-room entertainment. 
For example, if guests want to watch their favorite Netflix show on a bigger screen, they can easily do so using multifunctional wireless casting solutions like the one offered by Allbridge Entertainment.
Allbridge's solutions are helpful for both you and your customers. For customers, it provides a hassle-free way to access their favorite entertainment on a bigger screen, making their stay more enjoyable. It helps increase customer satisfaction and positive reviews, attracting more business. Moreover, it also reduces your investment costs in equipment such as set-top boxes, and you can update the hotel TV system remotely.
Similarly, you can offer mobile keyless entry for guests to access their rooms using smartphones, eliminating the need for traditional room keys. It provides convenience and enhanced security to your guests, and you can save on costs associated with key duplication. The possibilities are endless. Do your research and see what fits your requirements. 
Custom Welcome Basket
Welcome your guests with a personalized gift basket to add a special touch to their stay. A custom gift basket includes fun and practical snacks, toiletries, and local souvenirs. It must also reflect the theme and ambiance of your hospitality business.
For instance, running a beachfront hotel can create a welcome basket with sunscreen, beach towels, and a frisbee, making your guests' beach experience more enjoyable. Similarly, if you run a bed and breakfast in a rural area, you can add local honey, handmade soaps, and a map of hiking trails in the welcome basket.
By offering a customized welcome basket, you are not only providing a warm reception to your guests but also giving them an experience that they will remember. It shows that you care about their comfort and well-being during their stay. Plus, it can make your guests feel more appreciated and valued, encouraging them to return and recommend your hospitality business to others.
Personalized Concierge Services
Personalized Concierge Services are a game-changing experience for your guests. Personalized Concierge Services are tailored to each guest's specific needs and preferences. This provides them with a truly customized experience. 
For instance, guests may request a particular cuisine or require transportation services to attend an event. A concierge can arrange all this, ensuring the guest's needs are met promptly and efficiently.
Not only do Personalized Concierge Services enhance the guest experience, but they also offer a range of benefits for hospitality businesses. Businesses can build strong relationships with guests by providing such services, leading to increased loyalty and positive reviews. Additionally, companies can generate additional revenue by offering premium services and experiences.
In 2021, the global market for concierge services was valued at USD 750.80 million. By 2030, this value is expected to exceed USD 1190.89 million. As such, it's clear that personalized concierge services are in high demand and are set to become even more popular in the coming years.
Culinary Workshops
Elevate your hospitality business by surprising your guests with Culinary Workshops! These workshops offer a unique experience where guests can learn new cooking techniques and recipes from professional chefs.
Culinary Workshops are beneficial in several ways. First, they provide a fun and interactive activity for guests to enjoy during their stay. Second, they offer an opportunity for guests to learn new skills and recipes they can take home with them. Lastly, Culinary Workshops can help set your business apart from others by offering a unique and memorable experience that guests will likely share with others.
One hotel in the USA that is famous for offering Culinary Workshops is the Four Seasons Resort in Maui, Hawaii. They offer a variety of workshops, including sushi-making, wine pairing, and farm-to-table cooking classes. Guests can work alongside the resort's chefs and learn new skills in a beautiful, relaxing setting.
Pet-Friendly Amenities
With only a minority of accommodation services allowing furry buddies, why not set yourself apart by offering pet-friendly amenities? These amenities include pet psychic services, in-room pet massages, and dog plunge pools, among many others. 
A pet psychic service can help your guests better understand their pet's behavior and emotions. An in-room pet massage can help to calm and relax pets after a long day of travel, while a plunge pool can provide a fun and refreshing activity for dogs.
Not only do these amenities show that you care about your guests and their furry friends, but they can also increase revenue by attracting more pet-owning guests. Pet-friendly amenities can also help to differentiate your business and create a unique selling point that sets you apart from the competition.
Key Takeaways
In conclusion, surprising guests with unique amenities can elevate your hospitality business. Providing something unexpected and memorable can create a lasting impression that will keep guests returning and recommending your business to others. 
Remember to focus on what makes your property unique and tailor your amenities accordingly. With creativity and attention to detail, you can create an exceptional guest experience that will set your business apart. Your guests will thank you for it, and your business will reap the rewards.