8 Reasons to Get an MBA in 2023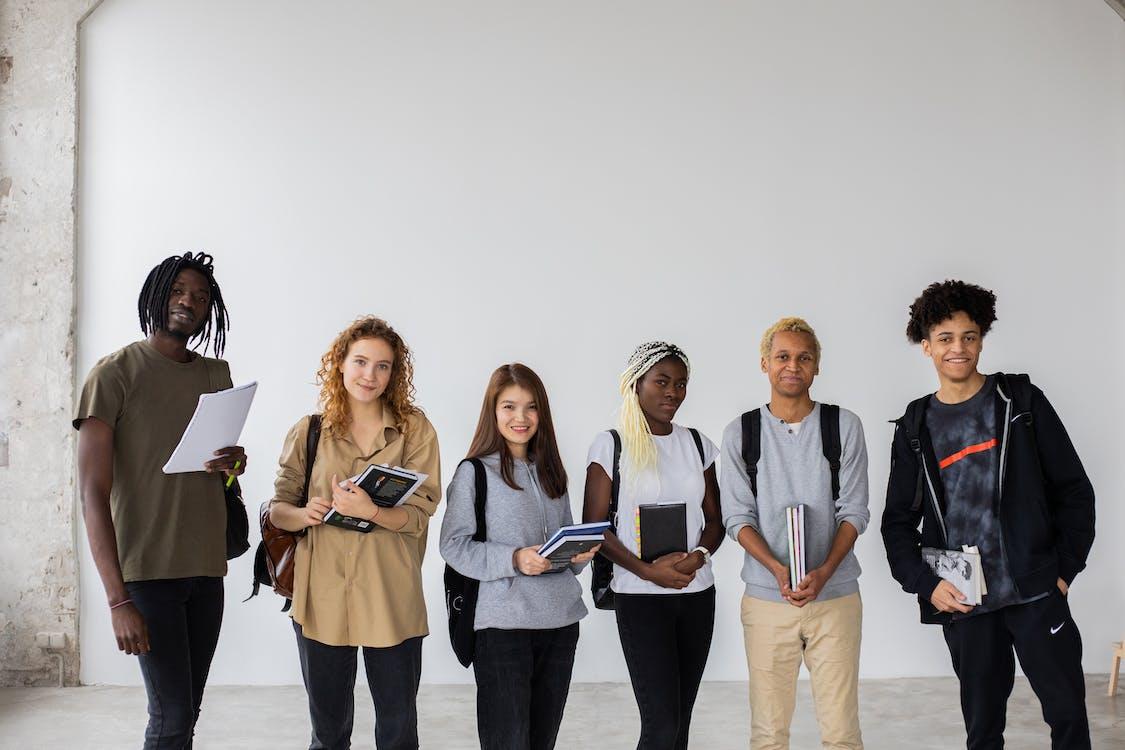 Business is among the top sought-after degrees worldwide. And the US is no different. As of 2022, about 160,000 American students were enrolled in an MBA program.
Why is there such a high demand for this degree? Is it because there's a shortage of business graduates in the field? Or because it is an all-rounder program?
Since you'll be investing 12 months and about $18000 on tuition, it's essential to assess all aspects before committing to an MBA degree.
And to help you with that, we've rounded the best reasons to study business in 2023. So, let's learn more about the benefits of an MBA degree.


The Demand is High
Let's be honest; the sole purpose behind acquiring a degree is to secure a job. And, of course, make a handsome amount of money. An MBA is your ticket to achieving that. The economy is rebounding. And it only brings good news for business graduates.
Whether in accounting or marketing, the world needs more skilled candidates. Studies by EMSI report that the job market for MBA holders will grow by 9.8% by 2030. That's promising progress. And if you specialize in HR, finance, or marketing, your chances of landing a decent job are pretty stable.


Flexible Learning Opportunity
The economy is busy keeping us at work. And so, most of us can't commit to the traditional on-site way of learning. Luckily, with MBA programs, you get some flexibility. A lot of renowned business schools now offer online courses for busy professionals. It means you can study from home and in your desired school without compromising your work life. All you have to do is look for accredited and accelerated online MBA programs, understand their requirements, and enroll in them.
If you're concerned that an online program might not be as fruitful as a traditional full-time program, don't be. Online programs offer valuable resources you can access anytime from anywhere.


Cost-Effective Way of Entering the Business World
Traditional degrees come with more than just tuition fees. You have to worry about transportation expenses and purchasing study materials. For international students, there's an added living expense too.
However, an online program frees you of all that worry. Whether you live miles away or are in another state, you can access the coursework without spending on traveling to school. And since all the study material is available online, you don't have to purchase the high-tagged course and resource books.
A working laptop, a high-speed internet connection, and dedication will take you to your dream job.


Various Specialization Options
The versatility of an MBA program is one of the highlights you can't disregard. There are multiple areas to specialize in. So, assess your skillset and know your preferences to decide which route to take.
If you are a people person, HR might be the right choice. If you are quick with numbers, go for accounting.
Of course, you must also understand the dynamics of the job market. Here are the most in-demand MBA specializations according to studies:
Entrepreneurship

International Management

Technology Management

Financial Leadership

Marketing

Strategy

Consulting
Each of these programs prepares you differently. For instance, specializing in strategy will teach you about risk management and business development. In contrast, marketing will help you understand how to design and execute marketing campaigns and communicate with customers.


Skills that You Can Use Throughout Life
Since we are talking about skills, let us highlight how MBA helps you pick skills that'll be useful in all areas of life. As you study and work with students from all phases of life, you'll learn the art of coexisting. They'll also help you understand various cultures and business practices worldwide. These skills will help you when working in a multinational company with high inclusivity.
During your program, you'll have to present your ideas to a room full of qualified individuals. You'll learn how to tackle tricky questions and think on your feet. So, you'll polish your critical thinking, communication, and time management skills.


Excellent Networking Opportunities
Business school provides an excellent opportunity to build a professional network. You'll meet industry experts as you complete your internship. You'll work beside qualified individuals who have a pool of contacts. And then there's your mentor with their reliable business connections. All of these can help you find relevant jobs or advance your career.
If you start a business, you may find potential clients and employees in your business school.


Gain a Competitive Advantage Over Your Competition
Did you know that, on average, 118 people apply for the same job as you? Of those, only 20% get interviewed. And only one (or two) get the job.
So, the competition is sky-high. If you want to stand out, you need an edge. And there's nothing better than an advanced degree. It'll show your potential employer that you're serious about your career and have invested in it. They'll also consider the broad skillset that you'll bring to the table. And if you have a recommendation from a valuable connection, it'll be a cherry on top. Put everything together, and you're a step closer to scoring the job.


Start Your Business and Make it Work
You might have thought about starting your business a couple of times already. But it seemed slightly out of reach. You need to figure out how to invest your capital in the right places. You need an understanding of business operations. And most importantly, you need to figure out where to promote it. It is why 20% of new businesses fail during their first year.
An MBA degree will be a game changer for you in this department. With everything you'll learn in your coursework, networking, and polished skills, you'll have everything in your arsenal to make your business successful.


Final Word
An MBA program is an excellent opportunity to grow. It'll equip you with all the valuable skills and make you more resilient. You'll be confident in yourself, which will show when you interview for your next job. So, don't think twice about investing here. If you're a working professional with limited time to spare, online MBA programs are always at your rescue. So, what's your next move? Are you filling out that admission form? Please do!