4 Must-Consider Factors When Hiring a Personal Injury Attorney
Written by

NewsServices.com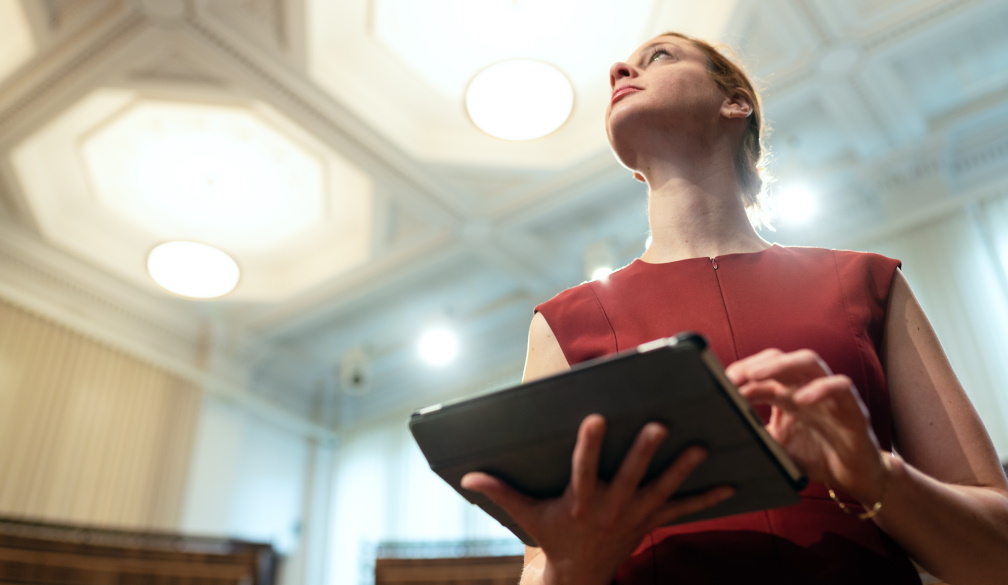 Hiring a personal injury attorney can help you receive the restitution you deserve after a devastating accident. To get your case going, you'll need to approach the hiring process in a serious and educated fashion. To assist you, here are four must-consider facts when hiring a personal injury attorney:


1. Stay Within Your Means When Hiring
Keep in mind that more resources are required to prepare for trial the more intricate the matter. Regrettably, some attorneys might not be able to afford a complicated case. That may imply that they would accept a settlement that is less than what your case is really worth. Insurance companies are aware of the attorneys who will settle for less and forego the preparation required to go to trial. Having a personal injury attorney who understands the finances involved in a case is highly recommended.
Some attorneys will work on contingency to help victims who are in a rough financial spot. After all, many personal injury victims rely on winning their case to get back on their feet post-accident. The more understanding your chosen attorney has for respecting your financial needs, the better. They will help you resolve your case, and gain the restitution you deserve, without destroying your financial foundation. You're looking for an attorney to help you become financially stable, not one who will turn your case into another financial and personal disaster that you have to deal with.


2. Ask the Right Questions Before Hiring
If you're going to file a personal injury lawsuit, understanding exactly what you're getting into is critical. After all, you do not want to add extra stress for yourself during these already trying, frustrating times. By asking the right questions during the hiring process, you can find an attorney who will most effectively serve you, and who will be incredibly open and honest with you as well.
Always place communication as one of their top goals. Being injured is already stressful, and having a sense of being in the dark only makes things worse. A reputable personal injury attorney will make it a point to answer your inquiries as soon as they can. They will also communicate updates as soon as they are available. And at the top of the list should be client education. Legal jargon and murky territory abound in the personal injury industry, so you want an attorney who can help you navigate them honestly. Your personal injury attorney should clearly explain the details of your case to you. A sympathetic lawyer will ensure that you never feel overburdened by the particulars of your case.


3. Consider Asking for Personal Recommendations
Many people feel lost when looking for a personal injury attorney. However, the best place to start when looking for a personal injury lawyer is by asking around. The greatest attorneys are kind and supportive, and make you feel like a friend or family member as they handle your case. On an initial phone call or appointment, it can be challenging to evaluate these attributes. Remember that the personal injury attorney you choose has control over your future. Beginning your search with any degree of familiarity will greatly reduce this anxiety. Get a feel of their priorities when you ask a friend or family member about their experience working with this lawyer.
Nevertheless, just because a friend or member of your family had a positive experience with a personal injury attorney doesn't necessarily indicate they are the best choice for your situation. It will be beneficial to at least have a conversation with this lawyer to have a sense of what should come next. Even if they aren't your best choice for an attorney, they will probably be able to guide you correctly. Be sure to trust your gut, and own case needs, when making a final decision on which personal injury attorney will represent you.


4. Seek Out an Attorney with Relevant Experience
Personal injury attorneys work a huge range of cases, so you'll want to pin down a candidate that has direct experience with the type of accident you're dealing with. This will allow them to represent you more accurately, and gives you a much higher chance of actually winning your case as well. In the area of law, personal harm is a rather broad topic. Most personal injury lawyers concentrate heavily on one or two areas. These could include dog attacks, car accidents, nursing facility injuries, workers' compensation, etc.
There are a ton of factors to consider when handling this step. The most crucial aspect of the search is determining which practice areas a potential attorney specializes in. Inquire about a case that was comparable to the one they handled in the past when you start conversing with firms. Be sure to ask additional questions that are relevant to your particular accident (while being clear about what you hope to gain by filing a personal injury lawsuit).