reform a fuel tax credit scheme with no real rationale
Written by

Marion Terrill, Transport and Cities Program Director, Grattan Institute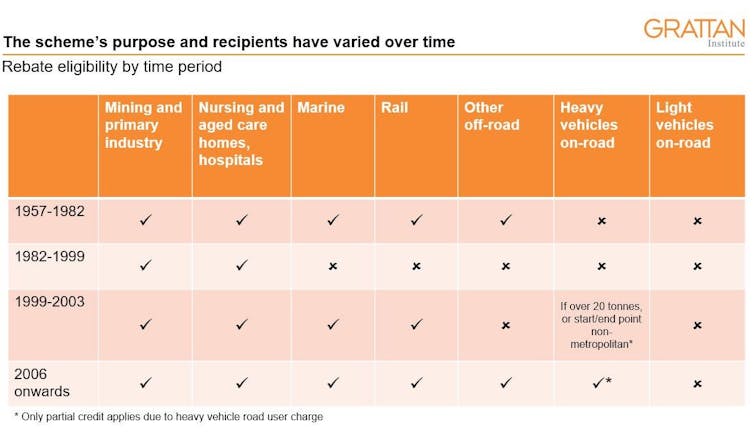 Revising the generous fuel tax credits given to businesses should be a priority for the Albanese government, because keeping them would conflict with two other pressing priorities: reducing carbon emissions and repairing the budget.
Fuel tax exemptions have existed for as long as the federal government has taxed fuel, starting in 1957. With the rationale for the tax being to pay for building and maintaining roads, initially all off-road users were exempt.
But the earmarking of all fuel tax revenue for spending on roads ended in 1959 – more than 60 years ago. With the tax becoming a general revenue-raiser, the rationale for exemptions or tax credits has shifted with the disposition of the government of the day.
The settings inherited by the Albanese government now cost the budget almost $8 billion a year.
Read more https://theconversation.com/how-to-save-4-billion-a-year-reform-a-fuel-tax-credit-scheme-with-no-real-rationale-198999