10 Myths About Plumbing That Could Be Costing You Money
Written by

NewsServices.com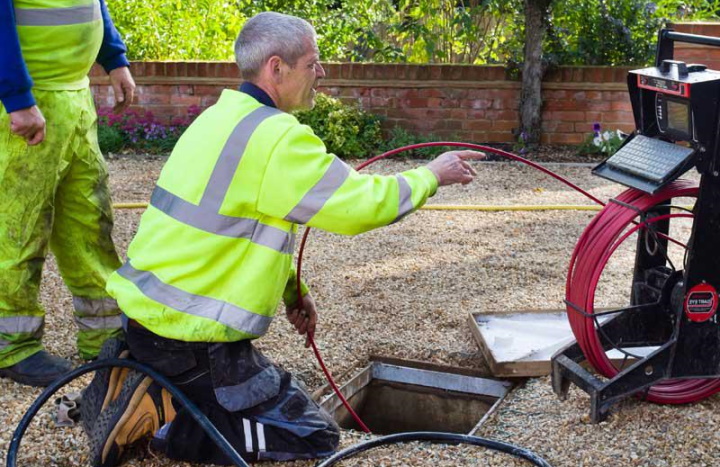 Most people only think about their plumbing once there's a problem. And when a problem requires the expertise of plumbers in Point Cook, it's often expensive. To avoid an unexpected and costly repair bill, keeping your plumbing in good working order all year round is essential. But there are a lot of plumbing-related myths out there about what does and doesn't damage your pipes. We're here to clear up some of those myths and help you save some money in the process!
Flushing Hygiene Products Down the Toilet Is Fine
Disposing of hygiene products, such as sanitary pads, baby wipes etc., is an ordeal; flushing them down the toilet seems the easiest way to go. Also, since these products quickly go down the drain, we do not give them a second thought. However, hygiene products are one of the main culprits of clogged toilets and sewage backups. These contain materials that expand when drenched in water and can block the drains. It's, therefore, better to wrap and dispose of them in the trash can.
Running Water Will Thaw a Frozen Pipe
This one is partially true. Running water will indeed help thaw a frozen pipe. But if the water is allowed to run continuously, it can cause the pipe to burst. Once you have a steady stream of water flowing, turn off the faucet and monitor the pipe closely for any signs of cracking or leaking. If you see any damage, shut off your water valve immediately and call a commercial plumber in Melbourne for repairs.
All Plumbers Are Created Equal
Not all plumbers are licensed and insured professionals. Many "plumbers" are nothing more than unlicensed handymen who do shoddy work and overcharge their customers for it. A quick way to work with professional plumbers in Melbourne is to ask for proof of insurance and licensing before hiring them. You can also check their websites and reviews to see if they deliver quality work or if there have been any complaints filed against the person or company you're thinking about hiring.
DIY Drain Cleaning Solutions Are Just as Good as What a Professional Would Use
Over-the-counter drain cleaners might seem like an easy (and inexpensive) way to clear a clogged drain, but they're very corrosive and can damage your pipes if used too often. If you have a slow drain, try pouring boiling water down it before reaching for that bottle of drain cleaner. If that doesn't do the trick, then it's time to call in reinforcements in the form of a professional plumber in Melbourne who will take care of the problem.
Plumbing Emergencies Always Happen at the Worst Possible Time (And They're Always Expensive)
The only remedy to combat plumbing emergencies is regular maintenance. Routine checking under the sinks for leaks and inspecting exposed pipes for cracks or corrosion are a few things one can do to avoid plumbing emergencies. But even if you do everything right, sometimes problems happen anyway. That's where having a good relationship with a professional plumber in Melbourne comes in handy because they can give you a break on the bill if they know you're a loyal customer who isn't going elsewhere.
Ice Cubes Can Sharpen the Blades of Garbage Disposal
Garbage disposals have blades or impellers that pulverise food particles so they can flow through the water waste system. These blades are blunt and never sharp; only then can they effectively tear the waste into tiny particles. Otherwise, the blades will puree the materials, creating lumps and defeating the equipment's purpose. Since garbage disposals do not require sharp blades, pouring ice and eggshells into them is no use.
Bathing During Lightning Storm Is Fine
Showering can be relieving as it will help to let go of tension and stress. However, it's not the best idea to shower during lightning and storms. As we already know, water and metal are good conductors of electricity, so when we shower during a storm, there is an increased risk of electrocution.
Bleach Can Effectively Clean the Toilets
Most people use bleach to remove dirt, particles, and dust from their toilets. If you are in the habit of using bleach when cleaning the toilet, make sure you wash the toilet within 10 minutes after using the bleach. Bleach damage is extensive and can corrode your toilet. Besides causing damage to the toilet, bleach can also cause skin and breathing issues to people using the toilet. To limit the damage, you'll need to call for plumbing service, which is expensive.
Boiling Water Can Eliminate Grease From the Drain Pipe
Pouring grease into the sink isn't a good practice. It can stick to drain pipes, collecting food scraps and other fatty substances. Eventually, all of these can develop clogs in the drain leading to expensive gutter repairs. There is a myth that people believe pouring boiling water can melt the grease and unclog the drains. However, it isn't the best way to treat blocked drains because boiling water can damage pipes and other plumbing supplies.
Minor Leaks Do Not Require Repairs
Ignoring minor leaks is not only dangerous to the home but also a very irresponsible move. According to the Environmental Protection Agency (EPA), slow drips from leaky faucets can add up to 90 gallons of water daily. Also, leaks can signal potential drain clogs, rust in the pipes or other damages. Therefore, it's advisable never to ignore a leak, and one must immediately call a professional plumber in Melbourne to tackle the issue. Fixing a leaky tab can save up to 10% of your water bill.
Concluding Words
There are many myths about plumbing, but knowing the truth can save you both time and money down the road. Be sure to educate yourself (or someone you know) about these common myths to avoid an expensive repair bill (or worse) in the future.
NLK plumbing, your trusted plumbers in Melbourne, are licenced, trained and have ample experience in providing regular maintenance and ad hoc services for residential and commercial complexes. If you want to know how to maintain a healthy plumbing supply or are seeking a 24/7 emergency plumber in Melbourne, contact NLK Plumbing at 0404 803 33.