What Should We Expect From SEO in 2023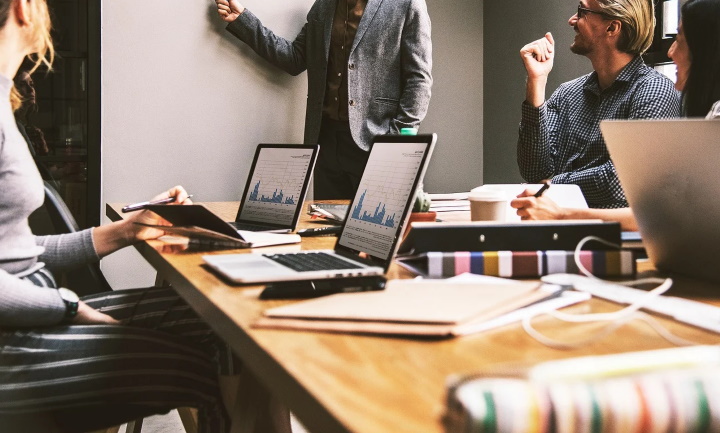 Ever since the inception of search engines and the early days of the internet SEO quickly positioned itself as one of the most important marketing strategies for this new, digital era of marketing. These days, when approximately 93% of all online experiences start with some sort of search engine, SEO makes one of the main pillars of this marketing sector and only keeps growing in relevance.
However, despite this continuous dominance, SEO itself went through countless changes which is probably the main reason it managed to maintain such a strong presence.
Now, when 2022 is coming to a close and we're impatiently waiting to see what 2023 has in store for us, SEO once again finds itself in line for a major overhaul. Let us take a look then at what changes we can expect to see with the arrival of the New Year.
The ongoing growth of the eCommerce sector
For years now, eCommerce was able to experience very steady and healthy growth. But, the outbreak of COVID-19 when the retail sector found itself in a temporary knockdown truly pushed this trend into a stratosphere. Now, eCommerce still lives off that momentum and experiences tremendous 9.7% growth on an annual basis. The biggest change born by this trend comes in the form of Google's Shopping Graph – an advanced AI capable of looking for online products based on complex parameters and even images. The stores that want to use this tool in the future will need to use keyword-heavy product descriptions.
Voice search becoming a force to be reckoned with
Voice search was always considered a very novel idea that never truly lived up to its true potential. Still, the rise of smart speakers and similar voice-search-ready devices did a lot to push this promising tech into the mainstream. These days, approximately 5.7 million Australians own smart speakers. That makes up 29% of the adult population and presents an incredibly lucrative arena for SEO experts to work out their voice search muscles. So, the local marketing teams should really go with conversational keywords, build rich FAQ sections, get featured snippets, and leverage similar assets associate with this type of search.
SEO for the people, by the people
The growing list of Google's ranking factors recently got us to the point where SEO technicians started producing content aimed primarily at search engines. Seeing that the pendulum shifted too far in this direction, Google now enforces policies that encourage marketers to release authoritative and engaging content whose top priority is to satisfy the end user. So, the growing relevance of factors like dwell time and click-through rate will encourage any top SEO agency in Melbourne or some other business hub to put the users' intent and interest in the first place and build all other SEO strategies around these demands.
The persistent growth of video marketing
People are visual beings. So, it shouldn't be such a big surprise that 73% of modern consumers are more likely to buy a product or service after watching a video explaining the said product. Also, we shouldn't forget the fact that, at the moment, YouTube practically serves as the second most widely used search engine in the world. Both these facts will have huge implications for the SEO industry in 2023. Most notably, Google is preparing updates that will help users to easier find information in online videos. That means that future SEO strategies will need to use videos in their content to a much larger extent.
Ranking number one is no longer the number one priority
The core idea of the SEO industry is that ranking high on the SERP unlocks numerous benefits for your company. But, as time goes by, that fatal 'as high as possible' will no longer have to imply taking the first spot. First, the SERP pages are already stacked with paid ads that draw attention away from these SEO-driven hits. Second, as we have seen in the previous example, the entire industry is moving toward more deep, contextual content that encourages more engaged website interactions. In an environment like that, the focus of the industry will gradually shift to factors indicating such interactions as click-through rate.
The newfound importance of semantically related keywords
In other words, Google will keep putting an even higher focus on the user intent even going as far as to interpret their emotions. This breakthrough will largely be the result of the recently announced MUM (Multitask Unified Model) which presents a new algorithm with the ability to multitask analytics of the different aspects of search queries to reach a better understanding of users' original intentions. These multitasking capabilities will cover a simultaneous breakdown of text, images, and videos. As a result, single-word keywords will give more room to topic clusters and semantically related words and phrases.
We hope this short breakdown gave you a general idea about the direction in which the SEO sector will keep moving through 2023 and beyond. Of course, keeping in mind the complexity and the pace of the present-day marketing landscape, these couple of mentions present only a small glimpse into what's to come. But, even this limited knowledge gives us a good place to start preparing for this future period. And the sooner we start the fewer things will be ready to catch us off guard.