why we'll all lose unless we stop Amazon, Spotify and other platforms squeezing cash from creators
Written by

Rebecca Giblin, ARC Future Fellow; Associate Professor; Director, Intellectual Property Research Institute of Australia, The University of Melbourne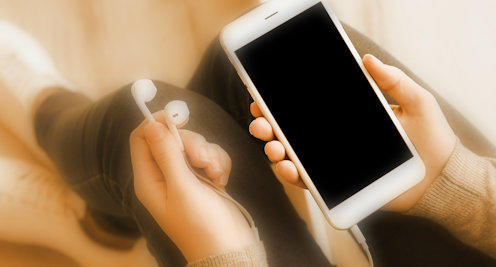 In 2020, the independent authors and small publishers whose audiobooks reach their readers via Audible's ACX platform[1] smelled a rat.
Audiobooks were booming, but sales of their own books – produced at great expense and well-reviewed – were plummeting.
Some of their royalty statements reported negative sales, as readers returned more books than they bought. This was hard to make sense of, because Audible only reported net sales, refusing to reveal the sales and refunds that made them up.
Perth-based writer Susan May[2] wondered whether those returns might be the reason for her dwindling net sales. She pressed Audible to tell her how many of her sales were being negated by returns, but the company stonewalled.
Then, in October 2020, a glitch caused three weeks of returns data to be reported in a single day, and authors discovered that hundreds (and even thousands) of their sales had been wiped out by returns.
Suddenly, the scam came into focus: the Amazon-owned Audible had been offering an extraordinarily generous returns policy, encouraging subscribers to return books they'd had on their devices for months, even if they had listened to them the whole way through, even if they had loved them – no questions asked.
Encouraged by the policy, some subscribers had been treating the service like a library – returning books for fresh credits they could swap for new ones. Few would have realised that Audible clawed back the royalties from the book's authors every time a book was returned.
Good for Amazon, bad for authors
It was good for Amazon – it helped Audible gain and hold onto subscribers – but bad for the authors and the performers who created the audiobooks, who barely got paid.
Understanding Amazon's motivation helps us understand a phenomenon we call chokepoint capitalism[3], a modern plague on creative industries and many other industries too.
Orthodox economics tells us not to worry about corporations dominating markets because that will attract competitors, who will put things back in balance.
Read more: Five ways to boost Australian writers' earnings[4]
But many of today's big corporations and billionaire investors have perfected ways to make those supposedly-temporary advantages permanent.
Warren Buffett salivates over businesses with "wide, sustainable moats[5]". Peter Thiel scoffs that "competition is for losers[6]". Business schools teach students ways to lock in customers and suppliers and eliminate competition, so they can shake down the people who make what they supply and buy what they sell.
Locking in customers and creators
Amazon is the poster child for chokepoint capitalism. It boasts of its "flywheel[7]" – a self-described "virtuous cycle[8]" where its lower cost leads to lower prices and a better customer experience, which leads to more traffic, which leads to more sellers, and a better selection – which further propels the flywheel.
Read more https://theconversation.com/chokepoint-capitalism-why-well-all-lose-unless-we-stop-amazon-spotify-and-other-platforms-squeezing-cash-from-creators-194069