A Step-By-Step Guide To Preparing Your Home For Removalists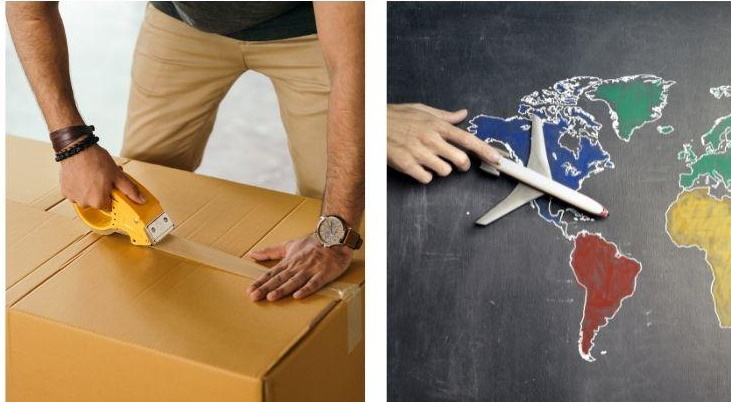 The most common question clients ask moving experts is, "How do I prepare for removalists?" There are still a few key things you can do to maximise your moving day even if expert movers Melbourne may provide a wide range of moving services. The tips for preparing for a move are listed below. One of the most important pieces of advice for taking charge of your relocation is to start early. This will give you the most time to arrange things without rushing or under stress. The earlier you plan, the greater your chances of a smooth transition. 
Ready & organise yourself
Your top focus should be preparing for your move. When you organise your belongings, you'll often find items that you no longer need, that take up extra space, or that you don't want to bring with you. Before the removalist creates an inventory of everything being carried to your new address, go through all of these items and organise them to make sure that only the items you left in the house will be relocated. For any other products, you can select from other possibilities. To avoid mixing up items you want to keep but don't want to immediately carry to your new house, make sure to pack each one separately and properly label them as belonging in storage. All other items should be sold at a garage sale, donated to organisations that could utilise them, or placed in the trash rather than simply being thrown out.
Buy high-quality packaging materials
When you have a thorough list of everything that has to be relocated, the following step is to buy some premium packing supplies to put the goods in. The inventory can be used to calculate the specific quantity of goods you'll need for packing, as well as the type and size of boxes. If you already have boxes or have been given some by friends, make sure they are very good quality, dependable, and robust. If you pack with worn-out or outdated materials, your move's security may be put in danger, and there is also a higher chance that priceless items of yours may be lost or damaged in transit. Professional removalists use the best packing materials and moving equipment for their packing and moving services to give your possessions the best protection throughout transit.
Pack early and smart
It's time to start packing now that you have a list of everything you possess, excellent packing supplies, and a plan. Even if it takes doing a little each day, you should start packing right away. The weight of each box and the amount of room allowed for object movement should be taken into account during packing. If you overburden your boxes, you run the risk of harming the movers Adelaide and increasing the chance that the box will break, potentially ruining the contents. The second consideration is the amount of free space in each box. The likelihood that your things will move during shipping, collide with one another, and possibly harm contents increases as there is more space available. Fill in these gaps and provide fragile goods with protection using bubble wrap, newspaper, or common items like towels to reduce risk.
Label the boxes
While packing, be sure to clearly label each box, bag, and container you use. The act of labelling your belongings has several positive effects. It makes it simple to navigate your belongings if you need to find anything that you've previously packed. Labels on the items allow the removalists to know where to put each one while unloading from the moving truck. Labels may also specify if a box should be handled with extra caution if its contents are fragile. Labelling all of your items for relocation can also assist you in keeping track of everything on your inventory, ensuring that nothing is lost throughout the move.
Remove large pieces
Make sure you have disassembled any heavy furniture or equipment to make the job of the movers as easy and effective as possible on moving day. This includes items that are simple to disassemble, such as beds, furniture legs, dining tables, playground equipment, and other things. While the movers might be able to accomplish this for you, taking care of it yourself will save you time and, eventually, money on your move. If there is anything you can do on your own to expedite the procedure before the specialists come, if you are paying for the removal by the hour, you will save money.
An empty fridge and a defrosted freezer
It's a good idea to empty your freezer and refrigerator a day or two before the movers arrive. In the week before moving, try to use up all of the food in your refrigerator. Then, before turning off the refrigerator and freezer, dispose of the remaining food. It is suggested that you complete this step the night before your move because a freezer may need several hours to completely defrost. Unplug your refrigerator and freezer, lay down towels in case any water spills, and clean the interior before the movers arrive.
Keep pets or children away
Children might find the area to be too busy and chaotic, and dogs might get in the movers' way, slowing down the move and increasing your moving costs. If you can leave your kids and dogs with friends or family on the day of the move, do. If not, make an effort to shift them so that they are not in the way of the movers.
Put essentials in a bag
Pack a bag with everything you need to have on hand at all times. All the items you'll need for your first night in your new house should be in this pack. You should often pack your basic bag with essentials including prescription medication, toiletries, home supplies, chargers, bedding, towels, and a change of clothes.
Get in touch right away if you're beginning to consider moving or if your move is getting closer. To learn more about the variety of services they provide to make your day as easy and productive as possible, you can speak with professional movers.