Creating an E-commerce Website in 2022: How-To Guide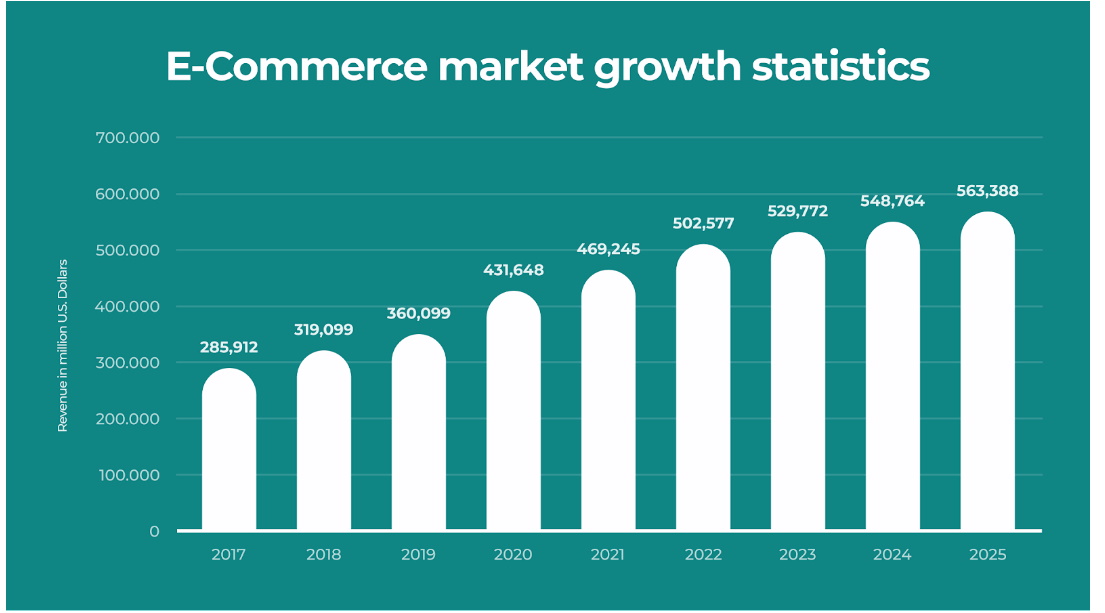 As one of the people's basic activities, trade has always been subject to constant progress. Just like camels were the last word in logistics under the Silk Road, today's tendencies of globalization and contactless interactions are best expressed through online trade, commonly referred to as e-commerce. If you're into the idea yourself, below you'll find a step-by-step guide on creating your own e-commerce website.  
Why Going For an E-commerce Website is Beneficial 
Solidity is the main strength of e-commerce. In the periods of global issues, such as, for instance, the Covid-19 pandemic, online trade is suspension-proof because the absolute majority of its transactions are 100% contactless, only requiring robust Internet access to be conducted. 
In addition, the number of Internet buyers is enlarging day by day, thus exciting the market's nourishment with investments. And as the digital domain's customer flow becomes more fruitful, the outcome is solidly high sale rates. Thus, diving into the sea of digital trade, businesses are positive to essentially increase their revenues. 
From the marketing perspective, e-commerce is beneficial, too. Tools that the Internet provides for brand image building far surpass any traditional advertisement means. Considering that less financial resources are spent on the establishment and maintenance of an online shop compared with the physical one, you can allocate more money to increase brand awareness while your efforts' efficiency is guaranteed. 
Among other advantages of e-commerce are non-stop working hours, better analytics boosted by AI and Big Data, and a place in the avant-garde of rapid technological advances. 
Benefits of an e-commerce website  
What to Mind When Building an E-commerce Website
First, let's talk a bit about aspects requiring some thorough consideration in advance.  
Shipping Provider
Though a third party, the shipping provider's impact on your working process is hard to overestimate. The reliability of a posting provider directly correlates with customer satisfaction and loyalty rates, which directly connects with brand feasibility. Thus, choose your delivery partner carefully. Delivery options include expedited shipping, freight, and hybrid delivery for inventory refills. 
Payment Options 
Payment options are another thing to consider in the early stages of creating your e-commerce website. The bread and butter principles of a perfect payment are security and inclusivity. The first is achieved through equipping your website with safety measures visible to the customer, such as an SSL certificate or authentication requirement. Plus, reliable payment providers running the procedure in a manner well-known by the user also contribute to the whole thing's basic liability. Money transfer normally occurs through payment gateways, a technology that protects user financial data from malicious intervention.  
Security 
The field of e-commerce is subject to multiple regulations embodied in various standards and acts you have to comply with to keep your business legal. For example, some regulations protect users' personal data and privacy (GDPR in Europe or California Consumer Privacy Act in the USA). Others stand on guard for financial data (PCI DSS) or businesses' cybersecurity (ISO and SSL compliance).
Feature-List of E-commerce website 
Let's first take a look through the minimal toolkit of features necessary for the smooth functioning of your e-commerce website. 
Registration
Log-in is a fundamental feature of every online business as this procedure facilitates the process of turning a passing user into a loyal customer. Apart from setting such basics as login and password, you can add such details as gender, age, nationality, etc. Thanks to such a personalized approach to profile making, search across the e-commerce platform has become more efficient.  
It's also worth enabling clients to customize profiles anytime they consider it necessary to keep the data up-to-date. 
Product Presentation
To draw customers' attention, physical stores have fancy shop windows and glass cases with goods laid out all neatly and attractively. Online stores have means of their own to ensure appealing goods' presentation.     
Product catalog

. This feature enables customers to avoid long wanderings across all of your website's assortment instead of coming to the desired item directly. Various filters are to help with this purpose's fulfillment. 

Product page.

In the online store, a separate page is created for each product, containing a text description of the product's properties and visual concomitants. Try to make product pages as coherent and cohesive as possible. 

Shopping cart.

This feature of your e-commerce website allows customers to add goods they've already decided to buy while not switching off the searching part of the customer journey. A shopping cart normally contains minimal sufficient information about the chosen goods, such as nomination, amount, qualitative properties, etc. 
Customer Service Contact Button 
Round-the-clock customer support is a must-have feature of any e-commerce website. It's important to make the CS contacting option both vivid and convenient. Efficient customer assistance backs up the customer journey ensuring a positive outcome both for you and your client. Still, however important are the efficiency of support services, what really inspires customer loyalty, in the long run, is the human touch and personalized approach toward every client's particular concern. 
Reviews 
Reviews are another way of winning customers' trust in the situation when they see an idea of good rather than a good itself. Reviews are left by real people who already pushed the "buy" button, found themselves face to face with the good, and thus can tell how it really looks/sounds/feels like. Provided the expectations are satisfied, the review section is supplemented with another credible recommendation that can be read, heard, or watched by other potential buyers. 
Statistics of the e-commerce market growth 
Steps of Building an E-commerce Website
Platform 
First, let's make it clear what an e-commerce platform is. In building your e-commerce website, a platform is a construction spot. 
This is where your website is brought to life and makes its first scream to welcome the world. An apt e-commerce platform makes sure the former is loud, and the latter is confident, but the manner of fulfilling this mission varies according to the platform's type.  
Software as a Service/SaaS
SaaS platforms are suitable for small companies or individual retailers. For a bearable monthly fee, SaaS platforms provide you with software solutions to create and launch the front-end version of your website. The whole process requires only a minimum of effort as you don't get to deal with hardware and middleware layers where all the hard-core development happens. SaaS platforms utilize cloud technology to store the websites and enable their access on the user side. 
Examples: Shopify, Magento.
Platform as a Service/PaaS 
PaaS platforms give you access to the necessary infrastructure, including hardware, middleware, operating system, etc., through cloud technology. Hereby, customization capacity, of course, largely exceeds that of SaaS platforms. You can create a fully unique e-commerce website with an original UI/UX design without worrying about having an on-site IT infrastructure. 
Examples: AWS Elastic Beanstalk, Heroku, Red Hat OpenShift PaaS. 
On-premise platforms 
While SaaS and PaaS platforms can resemble city states, an on-premise platform is a state itself. Platforms of that type are natively created within companies with an on-site IT infrastructure hosting the software and a DevOps team running the workflow.
On-premise platforms are a perfect match for large companies with gross merchandise volume (GMV), that is, with a significant sales figure. 
Choice of the platform directly correlates with an overall e-commerce website development cost. If you want better customization and control, you have to spend some time and effort to figure out the best solution and its functionality. But this approach is much more effective in the long run.  
Domain
Domain determines whether users will remember your e-commerce website after visiting it and, if the impression is favorable, spread the good word to others. To stay on the safe side of domain naming, here are several rules and recommendations to follow. 
A domain name must be unique. There can be no two domain names that are the same. 

Pay attention to phonetical simplicity. This advice mainly has to do with memorizing as our memory is more eager to catch words when they sound simple than vice versa. 

Keep a safe distance with strong associations and try to make your domain name sound neutral. This approach is called to make a domain inclusive and thus target a wider audience range.

 
E-commerce website development cost
Finally, let's discuss the cornerstone question of every business establishment: how much does it cost? E-commerce website cost drastically varies depending on the exact to which you rely on the third party. For example, if you've decided to go for a SaaS e-commerce platform, development is no concern of yours as well as its cost. 
However, even though developing the website on your own is a more resource-consuming option, it certainly has better outcomes in the long term. Thus, considering the expenses your wallet should be prepared for when developing an e-commerce website, it's worth starting with calculating the number of hours you're going to spend in the process. If speaking about only MVP features, the development time roughly amounts to 450 hours. Add here another 450-460 hours for admin panel features, and you'll get the minimal development time of a full-fledged e-commerce website. Development cost per hour largely depends on the region where you're hiring relevant specialists. For example, US developers approximately charge $150, while if hiring in the Eastern or North Europe, it will cost you around $50 an hourly rate for the same service. 
In conclusion: we have named the most common compounds of the e-commerce website, but today, to keep up with the competition, sticking to the conventional recipe may not be enough. Instead, a path to success implies taking an extra mile in terms of uniqueness. Talk to your software vendor about what custom solutions you can implement to your e-commerce website to make it shine in the eyes of your customers. 
Author's bio:
Yuliya Melnik is a technical writer at Cleveroad, a web and mobile app development company. She is passionate about innovative technologies that make the world a better place and loves creating content that evokes vivid emotions.