What Equipment Do Modern Farms Need to Run Efficiently?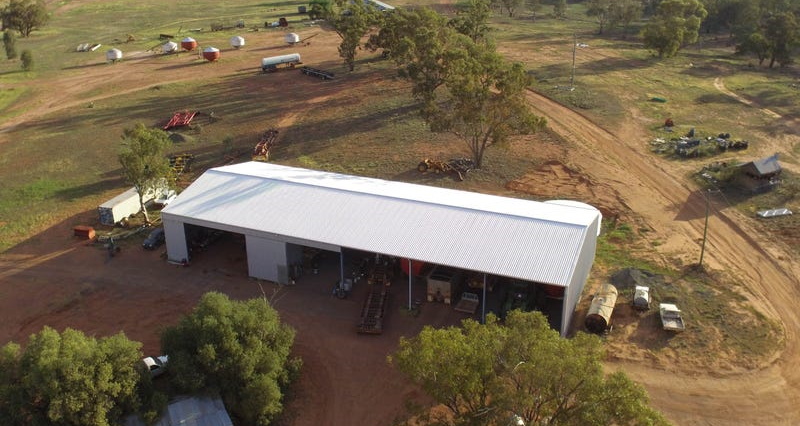 Farming is one of the oldest industries in the world. Farmers have been growing food since the dawn of civilization on the shores of the Mesopotamian River over 5,000 years ago.
However, the farming profession has undergone many tremendous changes. New technology has been transforming the industry for centuries. Many small farms are struggling to adapt to these changes. Although small, family-owned farms make up 89% of the farms in the United States, they are among those facing the most significant challenges.
One of the most important things farmers need to do is make sure they have the right equipment. Dependable agricultural equipment will help increase productivity and reduce waste. However, some farms face challenges spending too much money on fancy equipment that doesn't pay reasonable dividends for its cost.
When running a farm, you should make a list of the equipment you really need. Some of the most essential types of equipment are listed below.
Compressor repair kits
Compressor repair kits are very important to many farmers. Compressors serve many purposes, including:
Inflating tires

Running nail guns

Painting

Cleaning equipment
Unfortunately, compressors can break down. You need to use a repair kit to keep them working reliably.
Pickup truck
Pickup trucks are essential to many farmers. There are many reasons these trucks are convenient for farmers.
Farmers have tractors and specialty trucks that can be used for plowing, hauling livestock, transporting large loads, or performing other functions. However, these different types of vehicles aren't always easy to get up and running. You might also not be able to use them on certain types of terrain. Furthermore, they require a lot of gas, which might not be worth the cost for specific projects.
Sometimes a farmer wants to pick up a few seed bags and doesn't need a large vehicle to transport them. Sometimes a goat or other animal gets loose and needs to be brought back. They might have a particular livestock cargo truck, but they might not be able to drive it through the narrow paths in the woods where the animal is located. Instead, it makes more sense just to use a ramp to get the animal back into their pickup and bring it back.
Compact utility tractor
There are many different types of tractors on the market. Many of them are designed for hobbyists and basic home maintenance projects. However, these types of tractors won't cut it for professional farmers. Real farmers need sturdy, compact utility tractors.
Utility tractors serve a lot of purposes for farmers. One of the most important is mowing fields where crops will be planted. They can also use compact utility tractors to build pens for animals, move feed and hay, and clean their stalls.
Compact utility tractors are among the most important equipment for all farmers. They aren't cheap. The average tractor costs between $25,000 and $50,000. However, they are essential. They serve many different purposes, so they offer a great return on investment over their lifetime.
Rotary tiller
Rotary tillers are also very important for farmers. This equipment is used for churning the soil on the farm.
This is incredibly important for any farmer growing lots of crops. Only the smallest farms can even try to get away without using a rotary tiller.
Good rotary tillers will cost a bit of money. However, they are worth the investment. Experienced farmers know that they can't skimp on price because this equipment is vital to the long-term success of their crop fields.
Utility truck
Utility trucks are also crucial for farmers. They are used for carrying massive loads of cargo. They are bigger than standard pickups but smaller than most heavy trucks.
Utility trucks are most frequently used for transporting small amounts of livestock or large amounts of feed or seeds to plant crops. The bed of your average utility truck is between seven and 8 feet long, so they have decent storage capacities.
Irrigation systems
Anybody that has taken at least a third-grade science class understands the importance of providing regular water to crops. Unfortunately, this is a lot more difficult in some areas than others.
Irrigation systems are valuable to modern farmers. Without an irrigation system, they would either have to depend on rain or water all of their crops by hand. This might be feasible for people running a small garden. However, farmers can't water all of their plants themselves. Reliable irrigation systems are much better options.
Every farmer needs access to the right equipment
Farmers can't try to operate their farms without paying for the right equipment. The equipment listed above is important for almost every farmer. But, of course, there is also specialized equipment different farms may need.