Stress Becoming Too Much? Try CBD Tincture for Sleep
Written by

Business Daily Media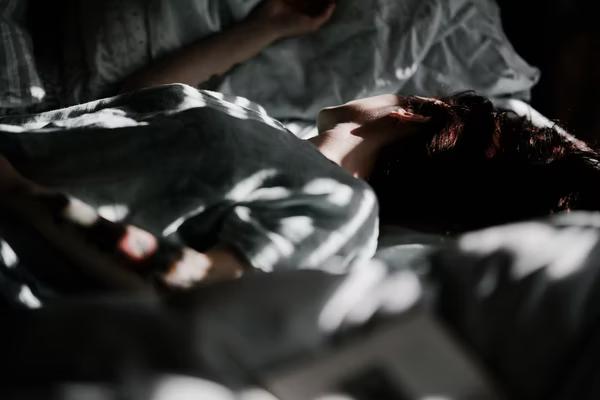 Stress is one common issue that almost all people around the world face at some point. In recent years, stress among people has been increasing at an alarming rate. Increasing stress levels have also impacted the sleeping habits of people worldwide. To deal with such issues, the demand for THC and CBD products has risen significantly.
CBD could be an effective treatment for stress and related symptoms like insomnia. The good news is that issues like anxiety, stress, sleep disorders, etc., can be treated with a little effort. Here is a guide about how CBD oil tincture can help you overcome certain issues.


What is a CBD Tincture?
There is a huge range of CBD products available in the market these days. Cannabidiol, better known as CBD, is one of the active components present in the cannabis plant. It is an easy mistake to associate CBD with getting high due to its plant of origin. However, CBD, unlike tetrahydrocannabinol (THC), possesses no psychoactive properties.
Over the years, CBD has been added to a wide range of products because of its therapeutic advantages. CBD tincture is one such product.
Tinctures are medical products kept in alcohol arrangement. CBD oils are made by extracting oil from seeds, flowers, and stalks of hemp plants. Whereas CBD in alcohol-based tinctures often contains about 60 to 70 percent high-proof alcohol. To enhance the flavor, companies often mix the tinctures with additives like flavoring, sweeteners, vegetable glycerin, etc. To make them more effective, manufacturers may add herbal extracts, vitamins, and other supplements like melatonin, depending on the target area of the product. Tinctures and oils conventionally come in small bottles with droppers for convenience.


How Can CBD Tincture Help in Managing Stress?
Some of the prescribed medicines for stress and other disorders like anxiety and depression can be harmful. Some of these can cause side effects and damages in the long run. To escape harsh medication, people are looking for safer alternatives. Hence CBD products have gained popularity as natural methods for treating various types of health issues.
CBD tinctures can calm an anxious mind and relieve pain throughout the body. CBD aids in curbing stress effectively due to its anti-depressant properties. Studies show that, while on the one hand, medicines can take weeks before they show any effects, you can feel the calming effects caused by CBD consumption almost immediately.
If left unchecked for long, stress can be dangerous enough to cause several health issues like fatigue, weight gain, anxiety, high blood pressure, etc. You can avoid the harmful effects of chronic stress by incorporating CBD into your regime. Research shows that by targeting certain receptors in the body, CBD can quell many symptoms of stress and provide calmness and relaxation. It facilitates the production of serotonin and improves overall levels of energy, moods, and motivation.


Can CBD Provide Better Sleep?
CBD experts say that cannabidiol products can help you unwind by regulating the main grounds of stress and restlessness. People often fail to realize how closely sleep disorders are related to stress. Increased cortisol levels can keep you wide awake. CBD can regulate these hormonal levels and maintain a balance in your body.
Studies show that a small dosage of CBD has stimulating effects whereas, a high dosage of CBD creates sedating effects. Taking CBD about an hour before bed can make it easier to drift off to sleep. CBD tincture for sleep also improves the overall quality of sleep. Getting better sleep can help you feel well-rested. A good night's sleep further helps in increased focus and higher energy levels.


What is the Correct Dosage?
Just like any other medicine, for the proper treatment of an issue, proper dosage is necessary. A dosage that works for someone else isn't necessarily the correct dosage for you.
Mid-range doses create better results than low or high doses. If you are new to CBD, it is recommended to start with 5 mg of CBD tincture. A benefit of using a dropper is that you can easily measure the amount of CBD you're taking. After taking about 5 mg of tincture once a day for a week, you can analyze the effects and any changes that you have felt. This will help you decide whether you should stick to your current dosage or try an increased amount. In this way, you can find what works best for your body.
It is best to drop CBD tinctures over or under your tongue directly. This ensures the fastest and most effective absorption. If you aren't used to the bitter taste, you can also add the tincture to foods or drinks for oral ingestion. It is vital to take tinctures orally because rubbing them on the skin will have no results. Also, remember that it can take between 1 to 2 hours before you start to feel any effects.


The Key to Buying Quality CBD Products
Even though there are dozens of brands to choose from, finding the right CBD tincture is not an easy task. Several brands indulge in unethical or illegal practices, so to buy a good quality product, it is crucial to look out for a few criteria. A certificate of analysis (COA) should list the following details:
Potency: The percentage of THC, if present, should be the same as mentioned on the product label.

CBD Variant: There are three variants of CBD, Full-spectrum CBD, Broad-spectrum CBD, and CBD Isolate. It is important to have a clear knowledge about the variant that you want to buy since they affect the potency and the final results.

Date: The provided COA should not be older than a year. Some reputable companies may also provide a COA for every batch of products.

Third-party Testing: ethical brands always conduct independent third party testings. This ensures the customers about the good quality and commitment of the brand.

Summing Up
CBD products are certainly promising methods of naturally treating stress and sleeping disorders. The benefits often depend on the dosage size and the quality of a product. However, research about the benefits and side effects of CBD is still going on. Even though there have been no cases of adverse side effects so far, it is recommended to always consult with a medical practitioner before starting a CBD tincture regime.