Sri Lankan born British Entrepreneur Fernando Raymond makes Domain Name Registration and Web Property Management easy with SeekaPanel
Written by

Manuela Willbold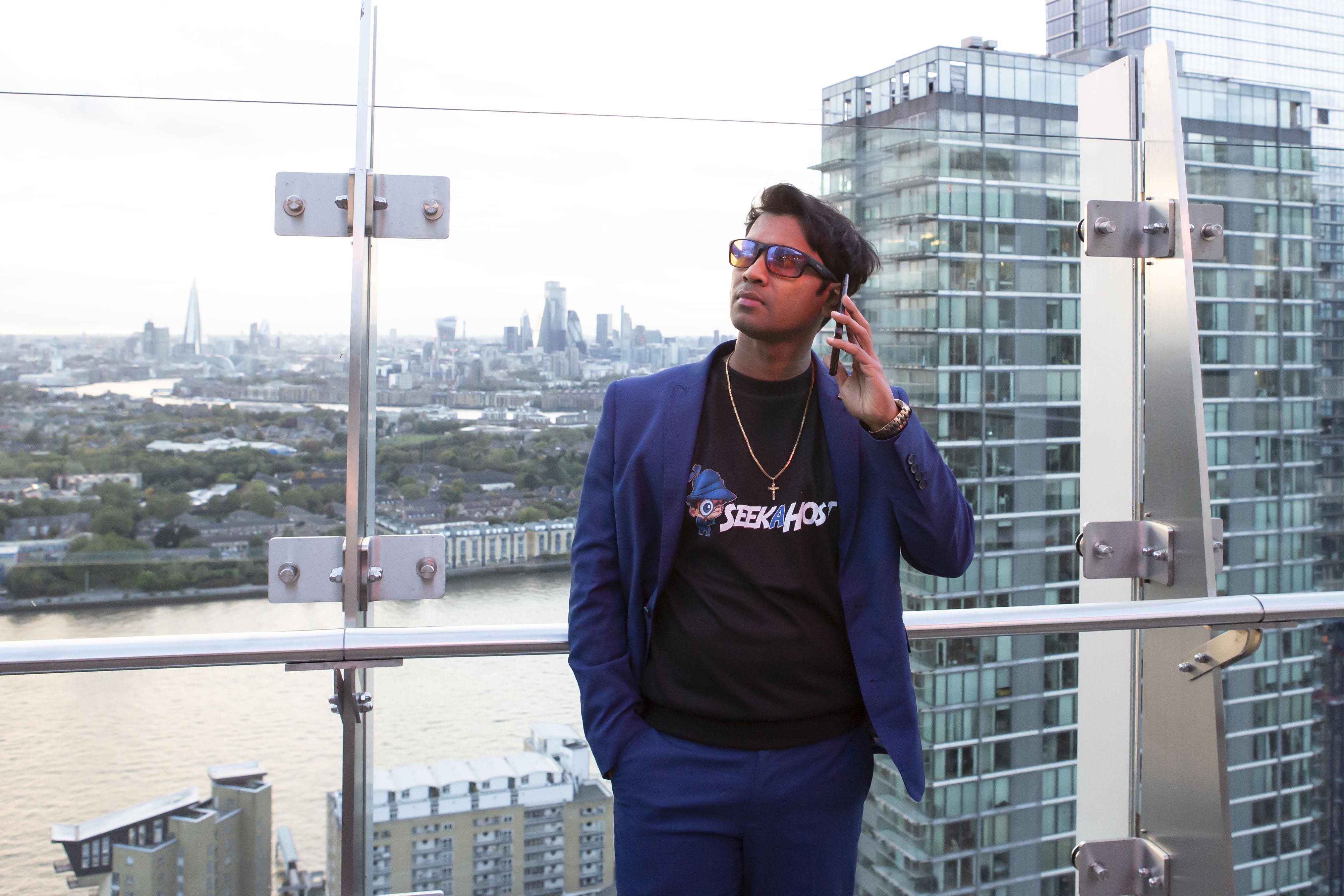 Freedom has always been a priority for Sri Lankan born British entrepreneur Fernando Raymond.
He hated all his 9-5 jobs, especially because they were so limiting, rigid and uninspiring. He knew he wanted to live a different life, one that combines work with fun and freedom.
That's when Fernando got into blogging. He read about digital nomads and remote workers that traveled and worked online and became inspired to learn more about SEO.
He set up his first blog, fernandobiz.com, with WordPress, the most widely used open-source content management system and started blogging about SEO and digital marketing.
Fast forward 8 years and today he is the CEO of two thriving businesses in the UK, managing all business operations online remotely. Just the way he'd always envisioned his future life.
Blogging as a starting point for any Online Business
After Fernando's Biz Blog grew and gained more visibility on search engines through his SEO strategies, he started getting enquiries from business owners about SEO services. They saw his SEO skills with his own blog and realised that he can also rank their business websites.
Also, people contacted him with regards to WordPress training and he began teaching WordPress, SEO, and digital marketing skills as he wanted to enable people to get online successfully just as he did, starting at zero.
Within a few months he set up his first internet business, the SEO and digital marketing agency ClickDo Ltd. in 2013.
As his agency grew, he hired web designers, SEO, and marketing staff to offer additional services like web design, guest posting services, press and PR services, social media marketing and more.
At the same time, he invested in improving and expanding his own business website for ClickDo and wrote hundreds of blog posts with this team. He understood that people look for answers to their problems and that is how they found him and his services. So, through his online content, people were inclined to contact him, which enabled him to scale his online business operations.
When his ClickDo team built and designed more client websites, they asked Fernando about business web hosting and WordPress hosting. He quickly understood there was a demand for web hosting and so he invested in his next internet business in 2018, the web hosting company SeekaHost.
Because of Fernando's journey from a blogger with no knowledge about WordPress, SEO, or web hosting to a digital entrepreneur with two online businesses and multiple virtual properties, him and the SeekaHost Team have been on a mission to help 100 million people get online. Fernando wants to enable every person to start a website quickly and easily and with SeekaHost he is offering innovative web solutions for web property management as well as competitive domain registration rates from $5.99 for a .com domain.
A unique WP Hosting Control Panel as a Gateway to Online Success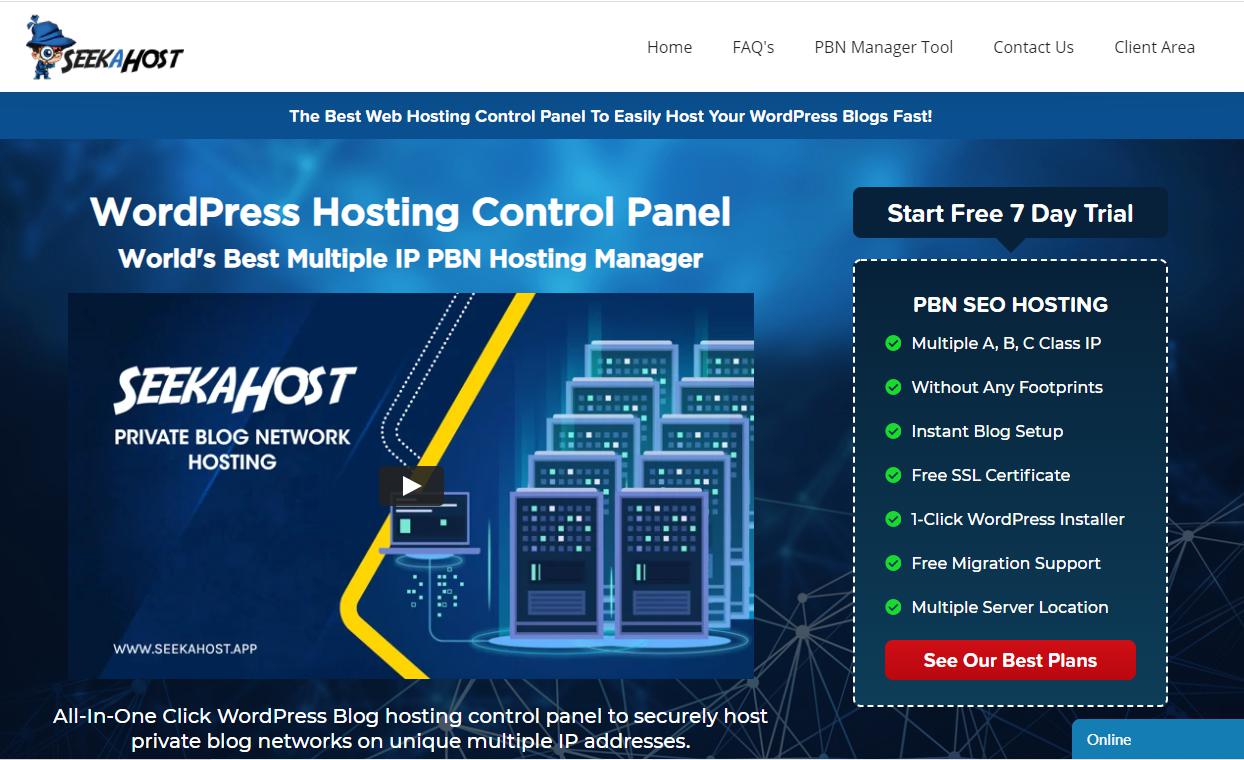 As a regular blogger himself, Fernando had tested many hosting control panels such as cPanel or Plesk and blogging platforms. He felt that many of them did not make blogging as easily accessible as it could be and decided to invest in building his own control panel with his team.
This year the innovative WordPress hosting control panel with multiple IP hosting or WordPress hosting was launched. It allows its users to register and host a domain and get online with a WordPress blog in less than 5 minutes.
This unique hosting manager tool allows for a quick website set-up while enabling users to track website data with one click to manage their website's performance with integrated analytics tools.
Fernando describes his motivation with the SeekaPanel as follows:
"Many bloggers encounter the same drawback in my experience: the technicality of starting, managing, and running a blog, let alone several. I believe that everyone can easily start a website and with the SeekaPanel and the additional resources, guides, and support SeekaHost offers, we provide technical solutions that make the whole process as simple and affordable as possible. Because every person should have a website to showcase their work, talents or passions."
Fernando and his team share video tutorials on the digital marketing training platform SeekaHost University, offering expert digital marketing courses and WordPress tutorials to learn the skills to build an online property successfully.
A Website can change your Life
Fernando's first business blog opened the doors for his internet businesses as it introduced him to the possibilities that he took on to build his ventures through his web properties.
His dream to work from anywhere in the world, living the laptop and digital nomad lifestyle while enjoying the freedom of working remotely came true essentially through blogging.
His ClickDo and SeekaHost staff equally enjoy more freedom and flexibility through remote work with a better life/work balance.
Fernando encourages everyone to live a healthy life and he shares his yoga and meditation practices regularly on his social media channels to inspire more people to get online and build a solid foundation on the internet with a digital property.
Fernando's digital enterprises and web properties have liberated him from doing jobs he never wanted to do. He believes that everyone can achieve their goals through learning digital skills that are in growing demand as many more career opportunities arise in the world wide web.
He is doing his part with the SeekaHost Control Panel and all the other services his companies offer in the hope that people will start a blog or website today rather than tomorrow.

Manuela Willbold
I am an Online Media & PR Strategist at ClickDo Ltd. & SeekaHost Ltd. and an SEO Copywriter and Educator by Passion. I am also an editor of many News, Education, Business News and Tech Blogs in the United Kingdom. I have completed a journalism summer course at the London School of Journalism and manage various blogs.