Written by John Logan, Professor and Director of Labor and Employment Studies, San Francisco State University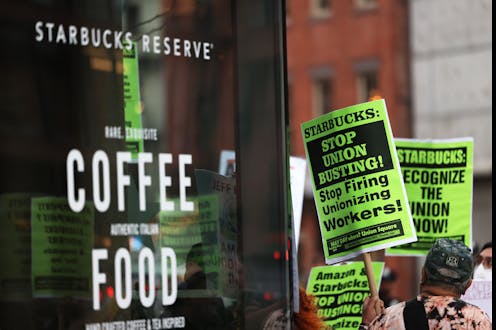 Michael M. Santiago/Getty Images
Good news greeted Starbucks workers on May 3, 2022, in the shape of a promise of new pay increases. But there was a catch: Employees at unionized stores – or those planning to unionize – shouldn't expect to see a dime of this hike.
As far as efforts to discourage workers from...
Read more: Starbucks' caffeinated anti-union efforts may leave a bitter taste – but are they legal?