AWA's travel survey reveals Australians are ready to start exploring again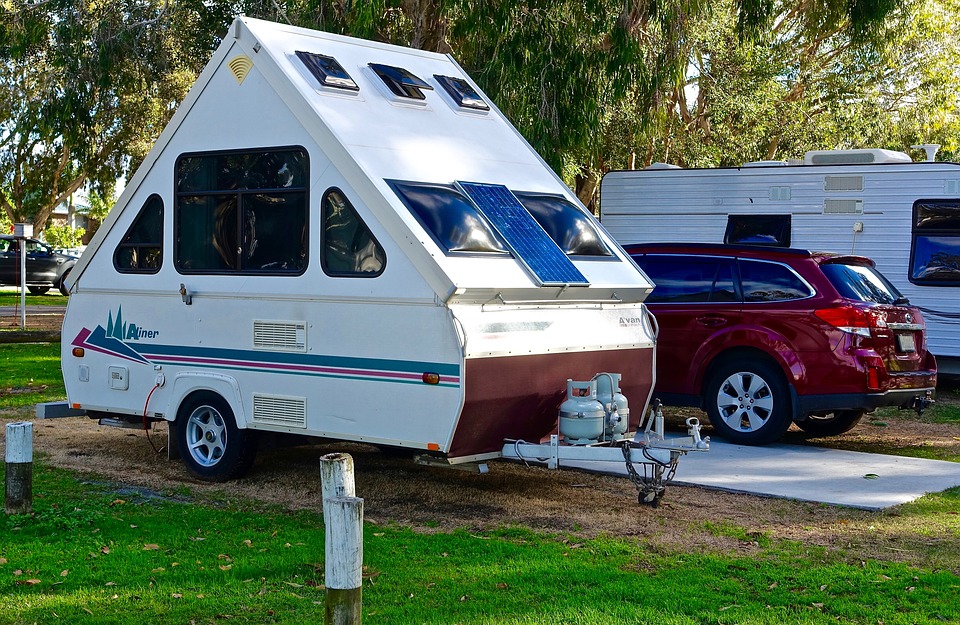 Travellers remain optimistic with many still planning holidays for 2020
Anne Wild & Associates (AWA), a leading travel and lifestyle communications agency celebrating 22 years of operations in 2020, today released the results of its post COVID-19 travel survey. The survey was conducted to provide the agency's tourism clients with insights into current sentiment among Australians towards travel as restrictions begin to ease across Australia and some regions internationally.
The agency surveyed a sample of over 350 Australian residents ranging from 18 to 65+ years about their travel decisions pre and post COVID-19. Key survey questions focused on favoured destinations, when travelling would resume, expected length of trips, and travel experiences most likely to be sought, as well as key factors that would influence future bookings.  
"The COVID-19 pandemic has undoubtedly impacted the global travel and tourism industry like no issue before it," said Anne Wild, Managing Director of AWA. "While most Australians are just starting to emerge from lockdown, we are explorers by nature and through this survey we wanted to see if our intrinsic sense of wanderlust had waivered as a result of the pandemic."
"We hope the survey results will help shed light on what Australians are thinking in terms of their future travel plans to assist our valued tourism clients and industry contacts in their preparations for re-opening following the resumption of travel."
Key findings from the survey include:
Travellers remain optimistic and still plan to take trips in 2020
According to the survey, 69% of respondents hope to travel within the first six months of restrictions being lifted. Over 50% are keen to travel for two weeks or more on their next holiday, and 74% said they would be comfortable spending just as much on their next holiday as they did pre COVID-19.
When travel resumes, most will travel domestically first
As expected, 76% of respondents said they will most likely travel domestically for their first holiday after restrictions are lifted. In terms of which states they would like to visit first, Queensland (34%) topped the list, closely followed by New South Wales (31%) and then Tasmania (11%). 10% of respondents nominated Victoria and Western Australia, and 4% The Northern Territory.
Many travellers still have their sights set on long haul destinations
Nearly a quarter (24%) of respondents said they will travel internationally for their first holiday after restrictions are lifted. Pre-COVID-19, Europe (75%) was the most popular international holiday destination for respondents, with just 20% nominating Oceania. While Europe still ranked the highest (58%) as the preferred international region for post COVID-19 international holidays, Oceania was a close second (53%), with Asia rounding out the top three (36%).
Health and safety protocols are a priority among travellers
When asked what would influence their destination choices in the future, 50% cited the number of COVID-19 cases as a key consideration. 49% said the health and safety protocols of the operator or accommodation provider would also influence booking decisions.
Stays to start on a small scale
When asked what type of accommodation they would most likely book for their first holiday, 73% said they would book a private apartment or villa, 56% said they would book a boutique hotel, while 52% said they would book a resort.
Cruising continues to make waves
Prior to the pandemic, 18% of respondents had taken either an ocean or river cruise in the past five years. Post COVID-19, more than a quarter (27%) said they would either definitely or may consider* taking a cruise.
Top experiences being sought
As we head into winter in Australia, unsurprisingly a tropical experience was nominated by nearly half of all respondents, while 41% said a luxury stay would be topping their holiday choice. 36% will be seeking family friendly and/or multi-destination experiences, with others seeking something more active such as a walking/hiking (24%) or snow/skiing (23%) holiday. Other experiences nominated included road trips (23%), health and wellness (15%), eco-tourism/sustainability (12%) and gastronomy (10%).
How will they book?
While pre COVID-19 most respondents said they usually booked travel independently (61%), post COVID-19, 81% said they would or may consider* booking a resort package holiday, while 57% said they would or may consider* booking a group package holiday. Over 25% said they would be more likely to use the services of a travel advisor post COVID-19.
Other key influencers on booking decisions
In addition to health and safety factors, 67% of respondents cited cancellation policies to be a major influencer on future booking decisions. Travel insurance coverage also ranked highly (49%), as well as discounts (43%) and package deals (33%) on offer.
In terms of where respondents seek travel inspiration, traditional print and broadcast media continue to rank highly (56%), as well as online media (51%) and online booking review sites (48%). However, most survey respondents (85%) rely on the advice of friends and family for inspiration when planning holidays.
About the respondents
Three hundred and fifty-seven Australian residents undertook the online survey during the last two weeks of May 2020. 74% of respondents were female, with most being aged between 45-54 years (36%) or 25-34 years (28%). 14% were aged 55 years or older. 50% said they took frequent holidays throughout the year while 41% said they usually planned for one large trip per year. 47% said they most often travelled with family, 31% said they travelled with their spouse and 16% said they most often travelled with friends. 6% said they most often travelled alone.
AWA staff images and an infographic illustrating key survey findings can be found here: http://bit.ly/AWAPostCOVID19TravelSurveyandStaffImages
*Depending on the health and safety protocols in place


About Anne Wild & Associates
Celebrating 22 years of PR excellence in 2020, Anne Wild & Associates (AWA) has cemented its reputation as a successful Australian-owned public relations consultancy with a raft of high-profile campaigns and industry accolades under its belt. Specialising in two core business streams: Travel & Lifestyle and Business & Innovation, AWA is a member of the Public Relations Institute of Australia's Registered Consultancies Group and is the Australian and New Zealand representative agency of the global Travel Lifestyle Network (TLN).