Hotelier Michael Foster to open Dorsett's first hotel in Australia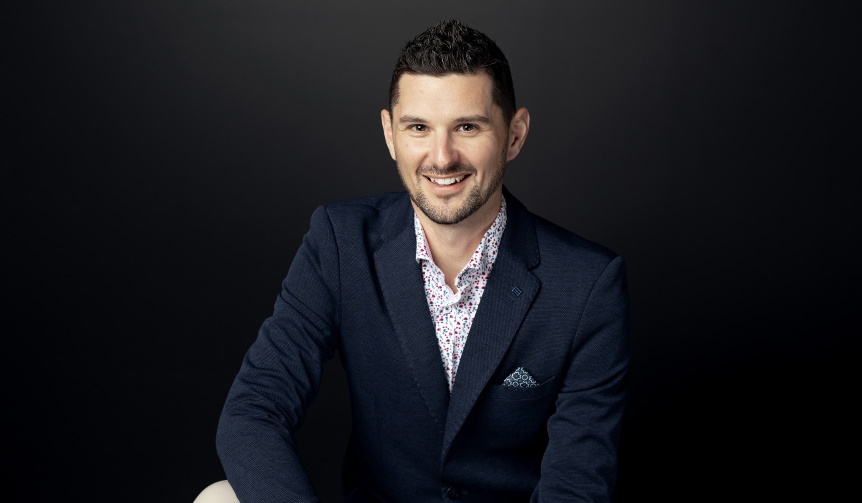 Experienced hotelier Michael Foster joins Dorsett Gold Coast as General Manager. The successful professional is set to oversee hotel enterprise's market entry
Accomplished hotelier Michael Foster has returned to the Gold Coast, named as General Manager of Dorsett Gold Coast – currently being developed within the world-class entertainment and leisure destination resort at The Star Gold Coast.
He brings over 15 years of premium hotel management and business development experience to the Hong Kong based hotel enterprise, Dorsett Hospitality International, as they prepare to launch their first offering into the Australian market.
This will be Foster's second hotel opening and launch of a global brand into Australia – he most recently completed the successful opening of the Holiday Inn Express Brisbane as General Manager.
Foster says he is looking forward to navigating the new and exciting challenges that opening Dorsett Gold Coast within the $400 million, 53 storey hotel and apartments tower will bring.
"I am excited to be bringing a great global brand to Australia! The Gold Coast has been without much new stock in recent years and Dorsett Gold Coast will certainly make an excellent addition to the city's skyline; the Dorsett brand centres around a sense of community and vibrancy, and we aim to deliver a memorable, local experience to all of our guests," says Foster.
As General Manager, Foster's primary responsibility is to oversee all aspects of pre-opening to ensure a successful launch of the very first Dorsett branded hotel in Australia, directly reporting to Dorsett Hospitality International's Chief Operating Officer – Australia, Andrew Jessop.
Jessop says Foster makes a valuable and integral asset to the group's market entry into the country.
"Michael brings a fresh and dynamic energy to the company and his expertise and dedication to personal service will play a significant role in launching the brand into the country and ultimately enhancing the experience of our team members and guests".
Dorsett Gold Coast will be within The Star Gold Coast entertainment precinct that boasts some of the region's best bars and restaurants, a theatre, world-class conference facilities and gaming amenities.
About Dorsett Hospitality International
Dorsett Hospitality International is one of Asia's fastest-growing hotel groups. As a Hong Kong hospitality brand, we are proud to have an international footprint in 24 major cities worldwide with a total of 54 properties with our strategic partners TWH and AGORA Hospitality Group, including Dorsett Hospitality International's 3 core brands: Dorsett Hotels & Resorts, d.Collection, and Silka, each with their own distinct identity and offerings to cater to diverse travel needs. Since the group's establishment in Hong Kong in January 2007, we have grown by leaps and bounds with hotels across China, Malaysia, Singapore, Japan, Australia, the United Kingdom, and Continental Europe; more properties are planned in the development pipeline. For more information on Dorsett Hospitality International, visit:
www.dorsett.com
.