Australian wellness brand, Renovatio, secures product expansion deal with Woolworths
Written by

Tess Sanders Lazarus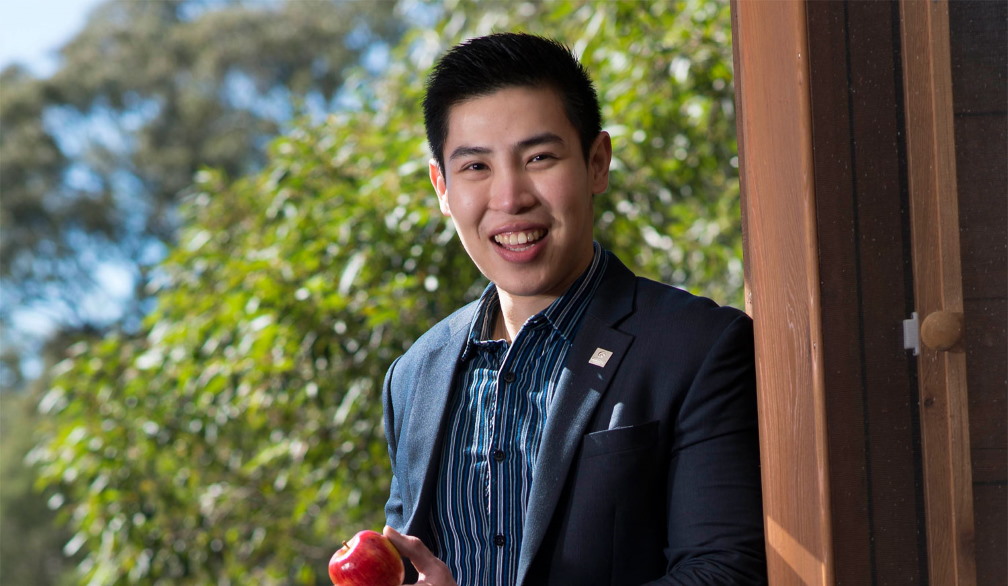 Renovatio Bioscience, an Australian success story founded by Dr Vincent, a well known and highly respected antioxidant researcher, food scientist and clinical nutritionist, has just secured a deal with Woolworths to expand its range and introduce a new product to the market – Immunity Plus+. The supermarket conglomerate will be stocking its shelves in around 1000 stores across Australia with Renovatio's new hero product from 10 May.
Renovatio produces the highly popular range of Activated Phenolics, considered the world's most potent source of antioxidants.  Renovatio products are made from 100 percent Australian apples.  The products are considered superior because of their unique scientifically developed and patented production methodology, which involves the extraction and activation of the apple's antioxidant ingredients, and the body's ability to absorb up to 97 percent of their goodness.  
Launched just over five years ago, Renovatio has grown quickly amassing a large following both within Australia and overseas. Renovatio products are now exported to over ten countries and can also be found on many supermarket, health food, and pharmacy shelves throughout the country. The company launched in Woolworths in April 2020 with their iconic 'Activated Phenolics' powder and An Apple A Day 'Activated Phenolics' tablets. 
"We are absolutely thrilled to be extending our partnership with Woolworths to introduce Immunity Plus+ products to stores across the country," Dr Vincent said today.
"The last 12 months have been an absolute whirlwind. We are incredibly grateful to Woolworths for backing us and to all of the Woolies customers that have made our products a staple in their monthly shopping basket. The sales and response to Renovatio has been out of this world. 
"Expanding our relationship with Woolworths means more people can access the benefits of the broader Renovatio range.  We have already started shipping Immunity Plus+ to around 1000 of Woolworths' national stores." 
Immunity Plus+ is a specialised high-potency formulation developed from research undertaken at a leading university, jam packed with proven active ingredients for complete immune support. With a unique anti-inflammatory immunity formulation, it is easily absorbed by the body and actively targets the microbiome and homeostatic balance in the body's systems.
"Immunity Plus+ combines the right amounts of quercetin, zinc and vitamin C with the most potent dietary antioxidant to deliver broad spectrum cellular protection and support resilience at the cellular level to fight illness, including helping to reduce the duration and severity of common colds and flu," Dr Vincent said. 
"A number of other immunity supports claim to 'boost' the immune system by bombarding our body with substances that only address the symptoms and not actually taking care of the immune system – our body's defence system. The immune system comprises of an array of cells and antibodies to fight off infection, acting as the military of our body. However, hyper immune system is in most cases not a good thing because an immune system that overreacts can't tell the difference between your healthy, normal cells and invaders, which can lead to many autoimmune disorders. 
"The bad science is not the supplement, it is the quick fix. Sure there are herbs that help our immune system to stay healthy but they may also cause side effects when used improperly. Good supplements for the immune system must take care of our gut because 70 percent of our immunity is rooted in our digestive system. In a nutshell, good immunity supplements do not over ride or boost our body's immune system, they simply help to make sure our own system is working properly by addressing the fundamental issues, namely bad digestive function, inflammation and cellular metabolism and functions."
According to Dr Vincent, this is why Woolworths and Renovatio have partnered up to launch an immunity formula that does just that. 
"As we learn more about the immune system, we have discovered that stabilising our immunity is a much better goal than enhancing the immune system. Immuno-stabilisation means that an immune system is in its most optimised state to protect our body," Dr Vincent added. 
Renovatio Bioscience was founded by Dr Vincent in 2016 following his breakthrough discovery while undertaking antioxidant research at the University of Newcastle.   Dr Vincent developed a laboratory technique to extract the world's most potent antioxidants 'activated phenolics' from Australian apples and other produce using only water.   His innovative work solved an issue, which had been perplexing scientists all over the world for nearly 80 years.    
Dr Vincent patented and translated his innovative work into a range of 'turbo charged' health and wellness products to help people access the world's most potent antioxidants in an 'easy to consume' form. 
Products in the Renovatio range include:
Activated Phenolics powder
Activated Phenolics Tablets
APSKIN, a skin cream made with Activated Phenolics
Hair, Skin and Nail (Activated Phenolics with Vegan Collagen)
Gut and Digestion (Activated Phenolics with Advanced Prebiotic)
Activated Phenolics with Vegan Protein
The entire Renovatio range can be purchased online at www.renovatio.com.au