Top 5 influencer marketing metrics to measure success
Written by

Alexander Frolov, CEO, HypeAuditor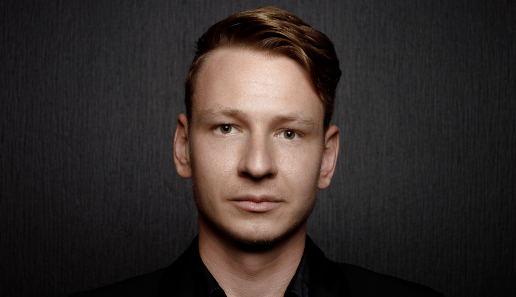 Influencer marketing is one of the fastest-growing advertising channels. One of the most daunting issues businesses face when adopting an influencer marketing strategy is how to measure their return on investment (ROI).
Brands are expected to invest a staggering $15 billion on influencers by 2022, which is almost twice as much as the estimated eight billion in 2019. According to Rakuten Advertising, 84 percent of marketers who've used influencer marketing believe it is an effective and lucrative strategy that can spurr 11 times higher ROI than a traditional marketing campaign. 
However from a brand perspective, in order to launch a successful influencer marketing campaign, there are a few important metrics marketers need to consider when working with influencers. It requires more than just beautiful aesthetics and a large following to ensure high ROI and a successful campaign.
As marketers are working with influencers more and more, it is imperative they have a thorough understanding of the different key performance indicators or metrics which will define the success of an influencer campaign. 
Marketers across the board go by different metrics when measuring their influencer campaigns and sometimes those metrics differ based on the goals of each campaign. However, there are five standard metrics marketers need to consider when assessing the effectiveness of each influencer and how each contributed to the overall performance of the campaign.
1. Engagement Rate (ER)
The engagement rate (ER) is a calculation that factors in the total number of engagements on a social media marketing post, such as likes and comments. It is the easiest way to determine the quality of the influencer because it's a clear indicator of whether the post has reached the right audience and the type of relationship the influencer has with their followers. As such, a high ER is more likely to result in high conversion rate, or at least achieve high brand awareness.  
A simple formula to calculate ER for a particular post is to sum the post's likes and comments, divide it by the number of followers and multiply by 100. The average ER on Instagram in 2020 was 1.94%. So if you go by this calculation for the last 12 posts, you'll get a median score, which should give you a good understanding of how well a particular social media post performed amongst their audiences, based on the 4.41% average benchmark.
However, engagement alone is an insufficient metric as it doesn't give the whole picture.
2. Cost Per Engagement (CPE)
Cost per engagement is a metric used to reveal how much businesses are paying for every like or comment on a piece of sponsored content that features their brand. Ideally, brands aim to reach the lowest cost per engagement possible, meaning that the collaboration yielded the highest return.
The formula to calculate CPE is simply to divide the total cost of the post, i.e what brands are paying the influencer for that particular post, and divide it by its total engagement units - likes and comments. 
As a benchmark, $0.20 per engagement or less is considered good value and anything above $0.30 is considered a high CPE, resulting in low ROI.
3. Reach
Reach is often considered one of the most important metrics for understanding an influencer campaign because it helps understand the level of exposure of the influencer sponsored posts. 
Another reason that makes reach quite a valuable metric is that all other metrics are estimated based on the reach of the campaign. Put simply, reach refers to the number of Unique Impressions. It's the combined total of views for the influencer's social media posts, blog posts, and social media stories.
The calculation for reach takes into account followers count, audience types and average likes and average comments. 
Unfortunately there isn't a manual way brands can measure reach. They have to either use an influencer tool or they can ask the influencer for the analytics report of their sponsored post from a social media platform.
4. Earned Media Value (EMV)
Earned Media Value (EMV) is the recognised advertising industry standard for measuring PR activities and influencer marketing campaigns. It is a metric that shows what it would have cost to gain the same reach through paid social among the audience with similar demographics by assigning a monetary value to every interaction made with a post or account on social media and calculates the total value of their "earned" interactions. 
That means every like and comment is given a value and added together to create a single, easily discernible value. Not all social media interactions are equal, but they do all provide some level of value.
Knowing EMV of creators you work with can help you better understand how efficient your influencer marketing efforts have been. 
5. Influencer's KPIs for the campaign
Clearly defining goals and KPIs is the most important step to properly measure the success of any influencer marketing campaign.
Effective influencer marketing is an ongoing process, and not just one-time promotions. KPIs should be set and tracked for each influencer and campaign. The different KPIs can be conversions, reach, ER, comment sentiment, and the volume of comments. 
Building knowledge by maintaining a history of previous influencer marketing campaigns' performance, is instrumental in helping to identify which types of posts, on which platforms and from which influencers perform best. Having the insights and knowledge will ensure marketers have stronger and more successful influencer marketing campaigns in the future. 
Frustration around measurement comes mostly from not having clearly defined goals and KPIs and not having the right metrics to measure the success of those goals from the outset.