Women stepping up to help save the f**king world - Good Empire's equity crowdfund surpasses gender parity with 58% of investors female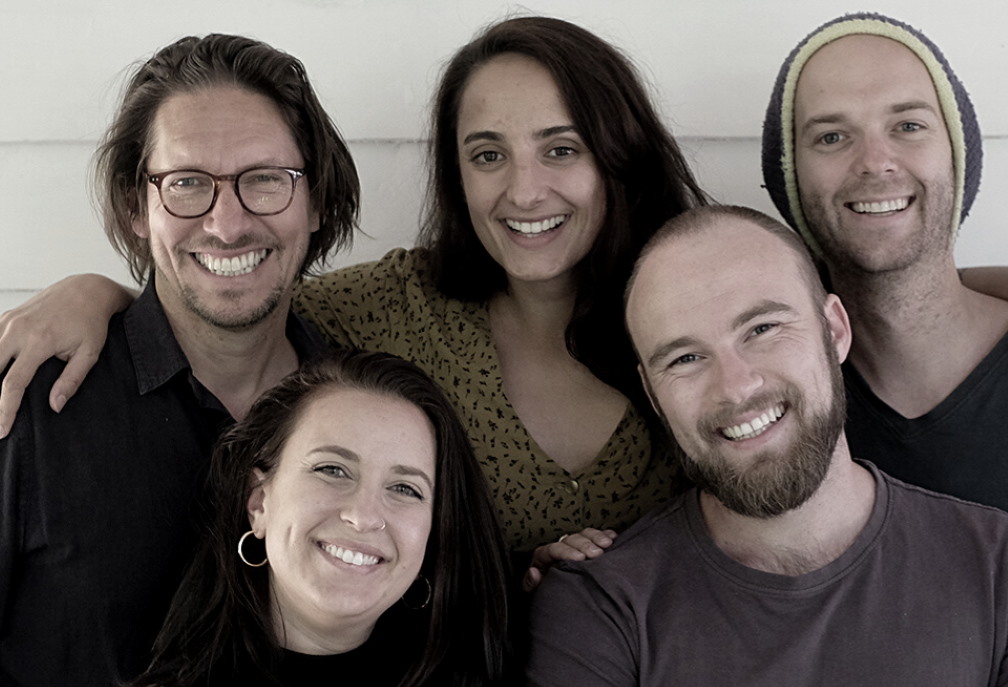 Australia's up and coming social app that empowers and gamifies good humaning, Good Empire, has surpassed gender-norms with its Birchal equity crowdfunding raise - 58% of its investors are women, and they are also investing larger amounts than their male counterparts. This round bucks all gender norms for Australian investors. Research of 750,000 Australian online investors in 2020 found women made up only 18%.  
"I honestly didn't know if it was going to be possible to have equal gender representation in our investment round," said Andre Eikmeier of Good Empire. "Having been involved in the startup world for over a decade now, I know the imbalance and how far we have to go to empower female founders and investors, and I know some good women and organisations working on this. 
"To see us not only at 58% of investors identifying as women, but also at 66% of the funds raised from women – it's awesome, and promising. 
"And it reinforces, I think, how much we need female leaders in the world right now. We need more energy coming from a place of nurture, and creation, and connection, and I know that's not exclusively the instinctive domain of women, but it's certainly more prevalent. 
"I'm so proud and grateful and humbled to see so many good women investing in something that is trying to help save the f**king world."
A typical Birchal equity crowdfunding raise has a 65/35 male to female split - already an improvement when compared to Australia's 2020 figures. Men still do however invest three times as much as women. Good Empire's split 58/42 female to male investors knocks this stat out of the park with women investing on average $1070 whilst men are investing only $752.
"It's amazing to see so many women come to the fore when it's most important, the time of investing in an app that will unite us globally to take action and make the changes we want to see in the world," said Natasha Ritz, Good Empire CMO & investor and, co-founder of ARNAonline - a feminist organisation, reshaping the stories women see and tell about themselves.  "Women in Australia experience gender inequalities like most places in the world, here we experience a 13.4% gender pay gap for the same work as our male counterparts and 28% gap in our superannuation at the end of our work tenure. We get asked, why aren't more women investing? Aren't men just better at investing? No, women just haven't had the opportunity because we haven't had the disposable income, we haven't had the leadership opportunities and we haven't had investment doors opened for us. What we're seeing here is even with less money than our male counterparts, women still come forward, lead and put their money down when they can see something that will change the world for good.  
"I think we're less interested in our returns, dividends and personal payback from an investment like this and more interested in how we can use our privilege and power to make a real difference. I believe that's why we're seeing 66% of this funding for Good Empire coming from women and in the end this will pay off as a personal growing investment and an investment in people and planet." 
In its simplest form Good Empire brings people and organisations together in challenges to take action and have impact toward the UN SDGs.
"Imagine an app where an Ice Bucket Challenge or an Earth Hour was happening every single day, with millions of people taking action and sharing, like viral TikTok challenges but having global impact toward the UN Sustainable Development Goals - that's Good Empire," said André.
"You join a challenge, you take action as creatively as you like, you capture it on the app, kind of like a TikTok, and you share it out across your socials, tagging your friends and challenging them to join you. And in real time, Good Empire measures not only the impact of your action, but also the collective impact of all the people you've inspired to also take action - what we call the ripple. 
The app will be free for individuals to join. As with any social platform, this is critical for fast global scale. The Pro version, for organisations and their employees, will be subscription-based. This is Good Empire's core revenue model, which it will be targeting companies all around the world, from 2 employees to 200,000. The company believes this is not only a strong and highly scalable revenue model, but also a key user acquisition strategy.
The Birchal round ends Friday April 16th,  10pm AEST. Anyone can invest, from as little as a few hundred dollars.
Money from this seed round will help Good Empire complete the design and build of its platform and launch it to the world in July 2021. 
For more information, visit goodempire.org
To invest visit:  https://www.birchal.com/company/goodempire