Where European technology meets skin care: the exclusive launch of BDR Medical Beauty in Australia
Written by

Tess Sanders Lazarus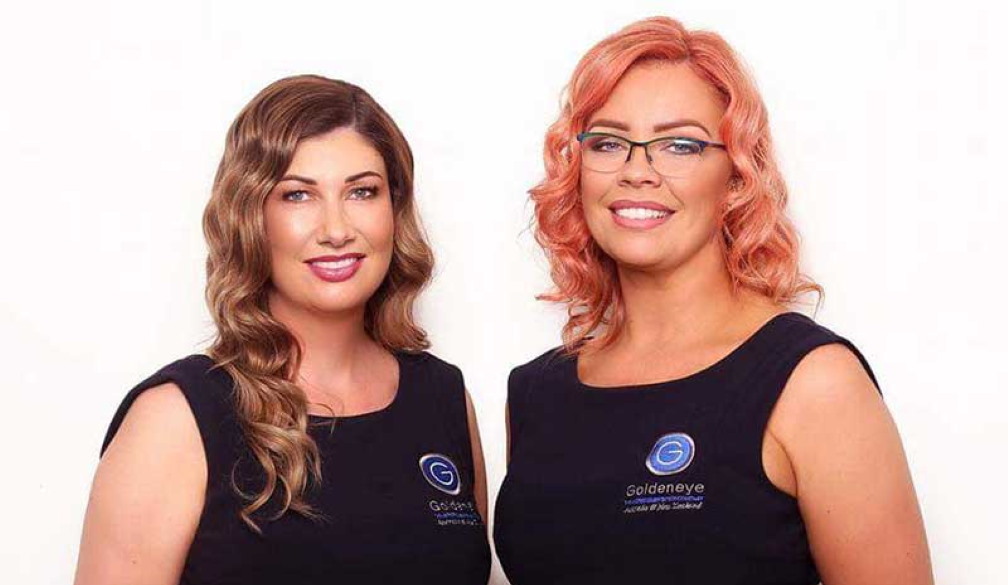 Founded in Germany in 2005 by a unique combination of doctors, skin specialists, chemists and engineers, BDR Medical Beauty is designed to achieve skin improvements with a medical approach.
"We are incredibly excited to launch the much anticipated BDR Medical Beauty in Australia and New Zealand. The company has boomed throughout Europe and the rest of the world – spread across 32 countries worldwide – so the Oceania is a great new opportunity," Australian Colour Technologies, cofounder, Kelly Inglis said.
"Already, BDR Medical Beauty Australia and New Zealand is available from four clinics in Australia, with rapid plans for growth throughout the two countries. We are offering education and quality products to professional skin clinics and specialists trained to perform professional skin treatments around the country so that everyone can experience the BDR Medical Beauty difference."
BDR Medical Beauty is a unique combination of innovative biotechnology and natural essences with advanced active ingredients complexes that form a skin care line that is effective and produces flawless results. In a saturated market, BDR Medical Beauty stands out with a range that is technologically advanced and designed to treat all skin conditions without reaction or trauma, and is suitable for all skin types.
"With the combination of different modalities and ingredients for both at home and professional use, activating the skin's natural regeneration process and improving a huge range of skin conditions is made possible. The BDR Medical Beauty method results in refined pores, smoother, relaxed skin and improved circulation," Kelly explained.
"In an age of botox, advanced skin revision and premature ageing caused by excessive sun exposure, stress and pollution, classic and basic facials do not produce the results that clients need. BDR Medical Beauty has brought the dream of rejuvenation without the need for injections or surgery to life by creating a simple recipe for success.
"On top of our extensive range of take-home and clinic-use products, our one-of-a-kind technological equipment delivers results and an experience in its own right. When it comes to facial treatments, BDR Medical Beauty is by far ahead of the competition, offering a relaxing experience with real and immediately visible results."
The signature BDR Medical Beauty i-Touch 3.0 and i-Cube have revolutionised the skincare industry. Each device gives skincare experts a level up in their clinic's professionalism and expertise:
I Touch 3.0
A high-resolution touch screen display that allows intuitive work of the highest level whilst combining the perfect mix of work and elegance. Intuitive operation allows users to select a skin type, body area and technique, and the machine suggests applicators and will automatically set parameters.
The system guides you step-by-step through all BDR Medical Beauty treatments to give your clients the ultimate experience. Information buttons within the treatment provides useful product information, which also aids in post treatment sales.
I Cube
The i-cube can control all BDR Medical Beauty handpieces from an interface and an easy-to-use app on your phone or tablet. Choose from 60 facials in the BDR Medical Beauty portfolio and the i-cube navigates you through all the settings
Georgie Westley and Kelly Inglis co-founded Australian Colour Technologies in 2017 from a desire to provide quality products and distribution channels to complement their industry. Both women are widely recognised, award-winning faces in the Australian cosmetic tattoo and beauty industries for their expertise over the last 20 years.
"When sourcing world-renowned brands and equipment to bring to the shores of Australia and New Zealand, Georgie and I were introduced to BDR Medical Beauty on a weeklong company retreat in the Maldives," Kelly said.
"Following the success of our first partnership brand, Goldeneye Micropigmentation, we were led to explore other cutting-edge options abroad. After a year of trialling the BDR Medical Beauty treatments and products in our own skin clinics and proving that the brand is not only luxurious, but also results driven, we are now ready to share the experience and quality with the rest of the country."
Georgie and Kelly are successful entrepreneurs, both founding and running their own skin and tattoo clinics in Victoria. As trusted beauty therapists with an eye for quality skincare and client results, they have cemented their place as leaders in the ever-evolving beauty industry. In 2019, together Georgie and Kelly designed and manufactured their trademarked Medicone Gel – a medical-grade silicone product for aftercare use.
BDR Medical Beauty is currently available from The Skin Hub, Browology and Distinctive Features in Victoria, as well as Imperium Medispa in New South Wales.
https://bdrmedicalbeauty.com.au