Business Success in the Age of COVID-19: How to Navigate Turbulent Times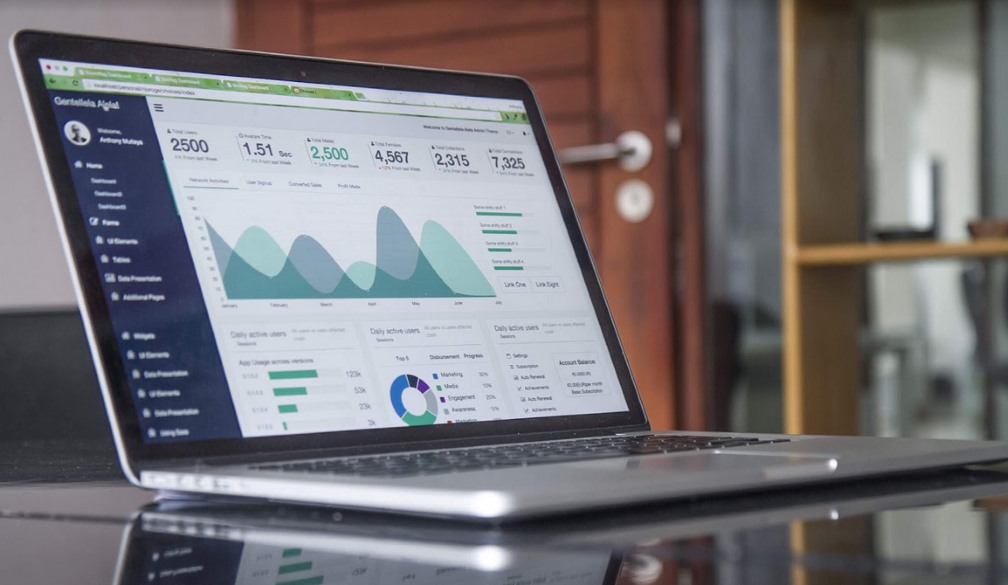 The onset of COVID-19 utterly shook the business world. Suddenly, companies around the globe were forced to reinvent their companies for the restrictive new ways of the coronavirus pandemic. Knowledge, norms, and laws were ever changing and businesses were forced to keep up if they wanted to survive. 
Now, more than a year later, the times remain turbulent. More businesses shut their doors each day, while others still fight to stay afloat. Though there may be an end in sight, experts suggest that this way of life may linger for a while. 
If your business, like many businesses, is still learning how to adapt to this new and wildly different world, read on to learn how to achieve business success in the age of COVID-19. 


Be Adaptable 


One thing is for certain: if your business is going to survive the coronavirus pandemic, you've got to learn how to adapt. Business success in the time of COVID-19 is intimately tied to a business' ability to adapt. For many businesses, sales have until now depended on in-person services. Restaurants required diners, retail stores required shoppers, and businesses all over needed to interact face-to-face with customers in order to survive. 
Of course, one of the first responses to the COVID pandemic was the limitation of in-person interactions. Though some essential services could not close, most businesses were forced to stop meeting with customers for quite some time. 
If your business relies on face-to-face interactions with prospective and existing customers, it's time to adapt. Think critically about your offerings and how they may be modified to meet the requirements of current times. Here are questions that can help guide you:
 
Think about your growth goals for the next year. Are any of those achievable with limited in-person interactions? If so, focus there. 

Explore tools or additional services that may help you provide your services without meeting with customers. For instance, can you provide customers with easy-to-follow instructions that may allow them to use your services without having to interact face-to-face with you?

Can clients download important documents

, rather than meeting with you to pick up? Can you provide contactless delivery? 

Consider how your products may be repurposed in a COVID-friendly way. Restaurants around the country have converted into markets; wholesale suppliers who are no longer able to move products have become direct to consumers. How can your business adapt? 

Practice Compassion 


The coronavirus pandemic hasn't just created hardship for businesses; it's created hardship for people around the country. Much of the workforce has been laid off, lost income, and are now struggling to pay for expenses that are necessary to survive. According to a TransUnion survey, 58% of consumers have lost income due to COVID-19. Employees, clients, and customers alike have been affected in significant ways by COVID-19. Unfortunately, some days it seems that struggling is the new normal. 
As a business owner, that may affect you in a number of different ways. Employees may be asking for increased time off, or may have a harder time completing projects according to schedule. Your business may be experiencing lower sales volume, or have an increased rate of paused services and cancelled subscriptions.  
Our best advice: be compassionate. Though it may cause lost-income in the short-term, a bit of compassion for employees and customers can create brand loyalty that will last long past the end of the Coronavirus pandemic. Here are a few ways to practice compassion in the age of COVID-19: 
Offer employees extra days of leave to use in case of a COVID related emergency. 

For frontline workers, provide hazard pay to compensate for the risks associated with working in a pandemic. 

Create temporary, lower rates for clients and customers who are thinking about pausing services because they can no longer afford them. 

Approach all customer-service related issues with understanding and an aim to help. 

Optimize Your Online Presence


Digital is everything in these times. While you may have previously done most of your business in-person, the coronavirus pandemic has turned the internet into your brick-and-mortar, your main source of advertising, and your avenue to provide customer support. As such, it's time to take a critical look at your online presence.
The first thing to do is to examine your website. A well-designed website is everything in this world. Customers should be able to do everything they once did in-person, now via your site.

That may mean shopping for your products and services, arranging pickups or deliveries, learning about your offerings, and more. Take a look at the following: 


Ensure that your site flows logically and is easy to navigate. 

Focus on your product photos and descriptions. Because shoppers are unable to see your products in person, it's important to give them a clear understanding of what they're purchasing. 

Prominently display your contact information, such as your phone number or email address, on your website. Customers may have more questions than normal. 

Next, it's time to understand where your most online valuable business comes from, so that you can focus your attention on improving your presence on those channels. If you have a site analytics tool like Google Analytics, you can pull a report for this information. You may also be able to do so using analytics built into your website platform. Consider these improvements to your marketing strategy: 


Build a comprehensive social media strategy that focuses on building your presence and creating genuine connections with followers. 

Consider shifting some of your year's budget that was dedicated to in-person events into programmatic and social media advertising to find new customers. 

Build out profiles on popular review sites like Yelp and Google Business. In the event that you receive a bad review, engage visibly with the customer and offer to reconcile their experience. 
There's no way around it: times are rough. By following this advice, you'll help your business survive the pandemic, and set your business up for success in the years to come. 
Matt Casadona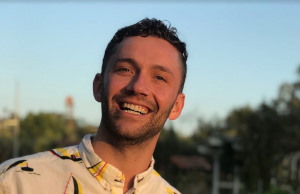 Matt Casadona has a Bachelor of Science in Business Administration, with a concentration in Marketing and a minor in Psychology. He is currently a contributing editor for 365 Business Tips. Matt is passionate about marketing and business strategy and enjoys the San Diego life, traveling and music.