Lakeba announces CDR accreditation with ezidox
Written by

Ashleigh Plaskett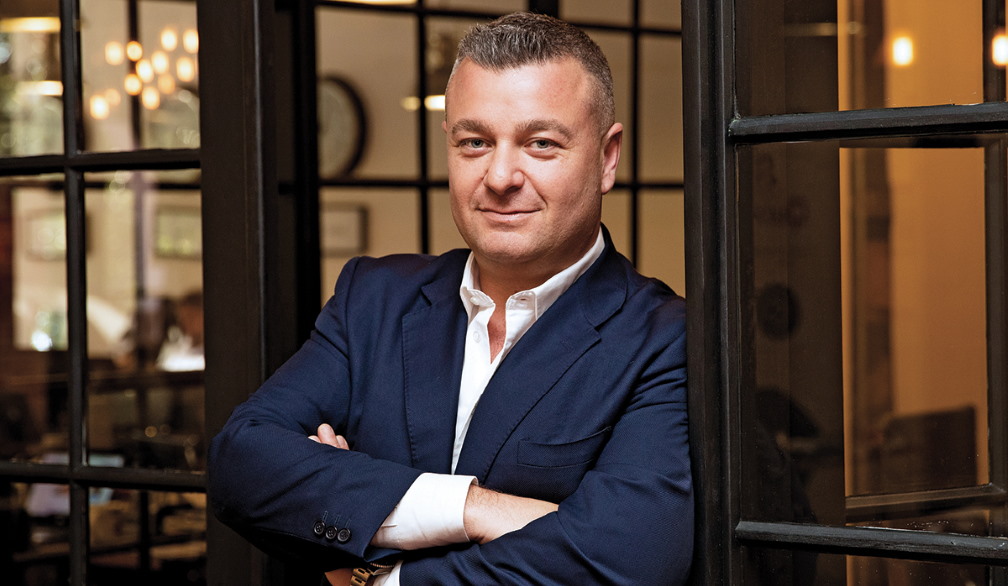 Australia's specialist technology business builder, Lakeba has secured the Consumer Data Right (CDR) Data Recipient accreditation for its document collection and curation platform, ezidox. 
As an ADR (Accredited Data Recipient) under the Australian Competition and Consumer Commission (ACCC) Open Banking regulations, ezidox will now enable its customers to collect, curate and validate personal documentation from accounts held with data holders – currently, Australia's major banks. With ezidox, Australia's ACCC accredited digital financial institutions can allow customers to share their personal documentation instantly to propose a better offer or a new service.
"Since its inception, ezidox has provided the intermediary platform that supports the exchange of the necessary personal documents for financial interactions. Removing the frictions in paper-intensive processes for lenders, brokers and their customers," said Giuseppe Porcelli, CEO of Lakeba.
"Being amongst the first Australian businesses to receive accreditation is a significant milestone in ezidox's journey, which, in just five years, has become a principal component in financial interactions. Open banking will increase its role in this new financial ecosystem, which turbocharges the amount of information exchanged between financial institutions and customers."
ezidox has seen exponential growth with over 500 financial services firms, including some of Australia's largest financial institutions, using its platform for more than 60,000 SOC 2 Type II, PCI DSS compliant transactions. These customers will now be able to help and better support their customers' by improving assessment times through securely automating instant data collection enabled by open banking.
"We've been supporting a significant proportion of the financial services industry in Australia in collecting, curating and validating documents. Essentially becoming the digital filing cabinet for financial documents," said Telly Desillas, Chief Operating Officer at Lakeba.
"Now, open banking puts the power in the customers' hands as to who they want to share their financial data with. Allowing Australians to make faster financial decisions, as well as control who has access to their data. We see a future where getting a mortgage, changing account or receiving financial advice to suit your exact needs will be as simple as a few clicks of a button. Much like selecting app permissions on smartphones today."
Lakeba's ezidox has been granted unrestricted accreditation, meaning it is also able to support the exchange of documentation within the energy and telecommunications sectors once they are brought into the CDR ecosystem.
"Achieving ADR status was no small feat. It was a rigorous process requiring the skills, talent and expertise of our entire workforce. But the experience has been invaluable, as it has further enhanced our understanding of CDR and the untapped potential that exists once this is fully deployed. With open banking unlocking a truly customer-centric era in financial services," said Desillas.
Lakeba has had a focus on removing the frictions from financial interactions since 2015, conceiving, creating and commercialising digital technologies and turning them into revenue-generating businesses. Now, ezidox will be able to collect, curate, and validate financial data instantly through its ADR accreditation.
"How ezidox facilitates the exchange of financial data in open banking is going to provide a step-change in the way our businesses can best serve their customers. Allowing consumers to benefit from the huge amount of innovation taking place in the fintech industry and receive a more personalised service. Open banking really will up the ante in terms of competition and bring to life new customer-centric services that better support the Australian population," concluded Porcelli.
For more information, visit www.lakeba.com and www.ezidox.com.
Lakeba
(
www.lakeba.com
) is a privately held business builder. Its portfolio consists of 15 businesses, with 12 in production and three exited. Lakeba conceives their opportunities, create their operational models, and commercialise them into mature revenue and profit-generating businesses.
Founded in 2013 and awarded Microsoft Gold Partnership status in 2018, The Financial Times recognised Lakeba as an Asia Pacific High Growth Company in 2020.
Lakeba builds from our headquarters in Sydney, Australia and its offices in India, Italy, the UK and the US. With a team of 160 specialists in capital funding, coding, financial management, marketing, operations, public relations, risk management and, of course, technology.